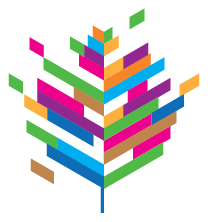 Aspen Ideas Festival 2017
June 22 – July 1, 2017
Aspen
Hosted in Partnership With

The Aspen Ideas Festival brings scientists, artists, politicians, business leaders, historians, educators, activists and other great minds together to present, debate and discuss some of the most important ideas and issues of our time. For the 13th year, hundreds of Festival presenters will contribute unique perspectives from diverse sectors, with objectives to deepen understanding, enliven dialogue and perhaps inspire further action.
From lectures to debates to one-on-one interviews and more, days are filled from early morning to late evening. Attendees have exceptional opportunities to interact with public officials, artists, scientists, authors, business executives, scholars, economists, foreign policy specialists, entrepreneurs, and leaders of all kinds — on footpaths and sidewalks, over lunch on the lawn or coffee at the espresso bar, in auditoriums and in small seminar rooms. The intimacy of Festival gatherings renders the experience unique and unforgettable.
---
Watch full session videos from the Festival
---
The Festival was divided into three parts:
Spotlight Health / June 22 – 25
Festival 1 / June 25 – June 28
Festival 2 / June 28 – July 1
---
Programming Tracks
Read about 2017 Program Tracks
Spotlight Health:
Festival 1:
Festival 2:
Presented by
Also in This Series
Health Care

Aspen Ideas Festival Spotlight Health 2017

Spotlight Health features some of the world's leading doers and thinkers discussing the biggest issues involving health and medicine.

Aspen Ideas Festival 2016

June 23 – July 2, 2016
Aspen

The Aspen Ideas Festival is the nation's premier public gathering place for leaders from around the globe and across many disciplines to present and discuss the ideas and issues that both shape our lives and challenge our times.

Aspen Ideas Festival Spotlight Health 2016

Spotlight Health drew speakers and audience members from around the world to talk about the cutting-edge health issues of our times during three days of conversations, stories, films, interactive activities and more.
Upcoming Events
Washington Ideas

September 26 – 28, 2017
Washington, DC

For its ninth year, the Washington Ideas Forum will convene the nation's leaders, from politics and government to business and culture for two days of idea sharing and thought provoking conversation.

Technology

Cracking the Code: The Next Generation of Women in STEM

September 29, 2017
Boston

In this Atlantic summit, we will bring together the leading educators, thought leaders, students and creators re-thinking from the ground up what it means to raise and become a woman in STEM.

Health Care

At What Cost?
An Atlantic Forum on Prescription Drugs

October 3, 2017
Washington, DC

The Atlantic will convene top health policy thinkers and practitioners to explore how to foster drug innovation while controlling cost with new approaches like value-based programs on the horizon.