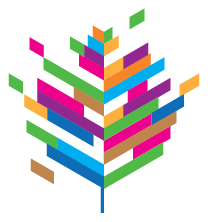 Aspen Ideas Festival 2017
June 22 – July 1, 2017
Aspen
Hosted in Partnership With

The Aspen Ideas Festival brings scientists, artists, politicians, business leaders, historians, educators, activists and other great minds together to present, debate and discuss some of the most important ideas and issues of our time. For the 13th year, hundreds of Festival presenters will contribute unique perspectives from diverse sectors, with objectives to deepen understanding, enliven dialogue and perhaps inspire further action.
From lectures to debates to one-on-one interviews and more, days are filled from early morning to late evening. Attendees have exceptional opportunities to interact with public officials, artists, scientists, authors, business executives, scholars, economists, foreign policy specialists, entrepreneurs, and leaders of all kinds — on footpaths and sidewalks, over lunch on the lawn or coffee at the espresso bar, in auditoriums and in small seminar rooms. The intimacy of Festival gatherings renders the experience unique and unforgettable.
---
Watch full session videos from the Festival
---
The Festival was divided into three parts:
Spotlight Health / June 22 – 25
Festival 1 / June 25 – June 28
Festival 2 / June 28 – July 1
---
Programming Tracks
Read about 2017 Program Tracks
Spotlight Health:
Festival 1:
Festival 2:
Presented by
Also in This Series
Health Care

Aspen Ideas: Health

Aspen Ideas: Health is the opening segment of the annual Aspen Ideas Festival.

Aspen Ideas Festival 2018

June 21 – 30, 2018
Aspen, CO

The Aspen Ideas Festival is the nation's premier, public gathering place for leaders from around the globe and across many disciplines to engage in deep and inquisitive discussion of the ideas and issues that both shape our lives and challenge our times.

Health Care

Aspen Ideas Festival Spotlight Health 2018

June 21 – 24, 2018
Aspen, CO

Spotlight Health, now celebrating its fifth year as the opening segment of the annual Aspen Ideas Festival, begins June 21, 2018.