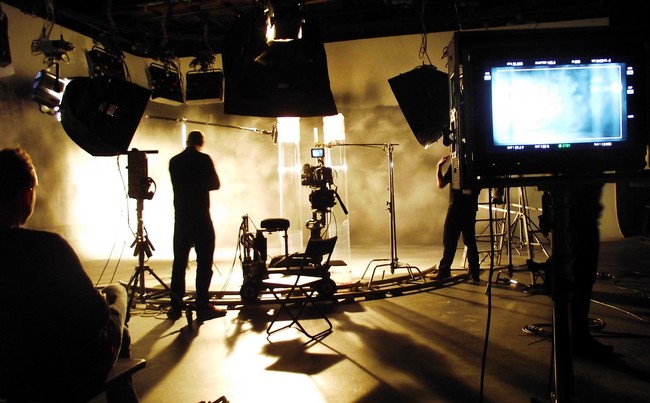 A film plays, and a student monitors her research in a high-tech lab; seconds later, a man runs at full speed, dodging shrapnel from an exploding car; still later, a couple talks intimately on a waterside pier. At first glance, these scenes have little in common. But they stem from the same source: their high production value and careful cinematography are the work of twofour54, a multimedia organization out of Abu Dhabi with a hand in the production and post-production of movies including the most recent Star Wars film.
For Noura Al Kaabi, the CEO of twofour54, the role of the organization is twofold: to encourage home-grown content innovation and to attract international investment and production to the UAE.
Selling the Middle East as backdrop poses unique challenges. In terms of consumption, there are cultural differences with Hollywood producers: for example, forty minutes of The Wolf of Wall Street were recently censored by distributors of the film for viewers in the UAE. When it comes to production, Al Kaabi must also navigate negative associations with the region: many American shows, including Homeland and Madame Secretary, have filmed scenes of terror in the Middle East. "I will never allow doubling Abu Dhabi as a country with terrorist acts," said Al Kaabi. "I'm not saying we're a perfect region ... but we would like to showcase the positivity and opportunities available in the region."
And, of course, there's an obvious topographical hurdle. "The region is filled with deserts," says Al Kaabi with a smile, "Why would I make our desert more interesting to filmmakers and producers?" The answer: offer a smart 30% rebate - the only such incentive in the Middle East - to filmmakers who conduct business in the country.
Al Kaabi calls the UAE a "multi-cosmopolitan country," where East meets West in the heart of the Arab world. As part of the process of making the recent Star Wars film, J.J. Abrams and crew came to Abu Dhabi. UAE nationals also headed to Pinewood Studios in London for training. It's part of the plan, says Al Kaabi, to pair international expertise with regional expertise and develop the "next level of talent that will showcase culture somewhere else."