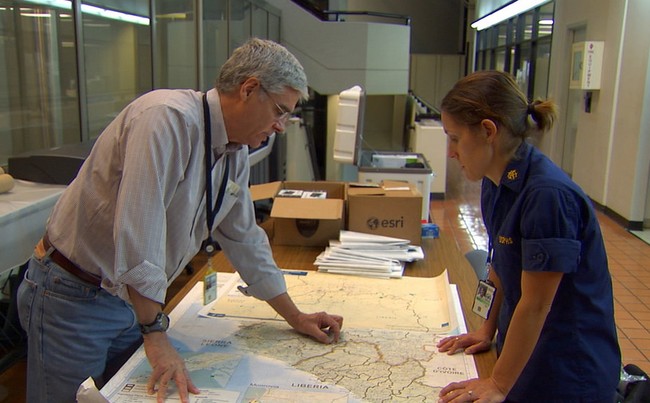 When the U.S. government mobilized to combat the spread of Ebola in West Africa and America, it turned to crowdsourcing, a resource that global businesses increasingly employ, to unlock innovation and develop more effective protective gear for health workers who treat patients.
USAID in October partnered with the White House, the Centers for Disease Control and Prevention and the Department of Health to launch a challenge competition to fund and test new developments in personal protective equipment for workers.
"Regardless of background, experience or knowledge of Ebola, your bold thinking is necessary to address this crisis, to improve delivery of care, and stem the spread of disease," USAID said in its appeal. It was a telling example of how far the concept of crowdsourcing innovation has come.
With innovation the watchword of today's global business environment, organizations large and small are looking for ways to keep pace. Increasingly, many are adopting the tactics that scrappier, more agile firms have used for years to surface new ideas. Crowdsourcing innovation has emerged as one of the more popular techniques.
Champions of the concept—wherein a business or product challenge is posed to all levels of an organization, or even to contributors outside it—say it allows the best ideas to float to the top. Some critics have questioned the ethics of certain crowdsourcing techniques, namely the external challenges in which participants submit proposals for little or no money in hopes of winning prize money. They say these challenges run in such a way that shortchange the idea-makers who should be getting market value for their work.
Crowdsourcing ideas has been a concept long in the making, but in today's fast-moving marketplace it's becoming more and more the rule rather than the exception in fields from manufacturing to pharmaceuticals to tech.
The Unilever company supports an open-innovation website that invites contributors to submit ideas that reduce the environmental impact of its products and makes them more efficient. In major cities across the country, incubators such as Washington D.C.'s 1776 host challenges to identify the most promising startups that are making an impact in a number of areas. On the lighter end of the spectrum, the Lego toy company fosters crowdsourced innovation through a web portal that allows contributors to submit blue-sky concepts for new Lego sets.
Growth opportunities are there for those who take risks
The 2014 Global Innovation Index, a project of Johnson Cornell University, the INSEAD international business school and the World Intellectual Property Organization, notes that worldwide innovation stalled in 2013 as organizations pulled back on R&D expenditures and exhibited a hesitancy to jumpstart initiatives within their own companies. Firms that find agile ways to kickstart their innovation are a step ahead of the competition.
The report notes a decline in the amount of government support of research and development worldwide, particularly in high-income countries such as as the United States. While the majority of companies that have data available show some positive spending growth in this area, according to the report, most of this spending is expected to take place in Asia, particularly in Korea and India.
Crowdsourcing is a burgeoning industry in and of itself
The percentage of product innovations that fail varies depending on the sources one cites, but many peg the number somewhere between 50 percent and 80 percent. Ahead of the iPad's launch back in 2010, Forbes cited a study that said 95 percent of all new products fail.
But the ideas that take can be well worth the risk, as innovations such as iPad illustrate.
As more companies look to crowdsourcing both inside and outside their ranks, a cottage industry that facilitates groupwide thinking has been steadily growing for about a decade.  Waltham, Mass.-based InnoCentive has been connecting problem solvers with problem challenges since 2001. They have facilitated more than 300,000 projects from nearly 200 countries, offering challenge rewards ranging from $5,000 to $1 million-plus, based on the nature of the ask.
"It took me 18 months to develop my initial product from conception to functional prototype," the company quotes SunNight Solar CEO Mark Bent as saying on its website. "With InnoCentive and my second product, the research to sketch to engineering drawings to prototypes took two months."
Success stories such as Bent's have compelled others to seek the services of such crowdsourcing firms.  Business leaders are seeking more and more to employ crowdsourcing techniques to uncover genuine insights.
True insight grows out of committed, strategic thinking
Everyone is interested in innovation, a recent New York Times Magazine piece noted, but that enthusiasm doesn't always translate to progress.
Take, for example, the tech sector. While incoming programmers love to crowd-source flashy new things with the hope of becoming the next Pinterest or Twitter or Facebook, they tend to focus less on the less-sexy but no less important tech essentials such as data storage, networking and the like, the Times notes. Here, the wisdom of the crowd can be distracting.
Issues such as these will be at the forefront as firms large and small look to the success of crowdsourcing innovation to propel their businesses forward.
"If innovation is being concentrated in web apps and in primarily solving 'first world problems,' then this wave of innovation brought by the smartphone and its ecosystem is of some value, but has limits for broader applications," writes Kavita Mathews, a contributor to the Harvard Business School Digital Innovation and Transformation blog. "I think the more interesting question from the past module has been how do big firms innovate, and how do we bring the value of crowd-sourced innovation to large corporations?"
This is one in a series of posts related to the event What's Next: Navigating Global Challenges with the Innovation Generation.
An Arabic translation of this article is provided here.