Aspen Ideas Festival 2014
The Danger of the Israeli-Palestinian "Pause"
The former prime minister of the Palestinian Authority gives context to the crisis in Gaza.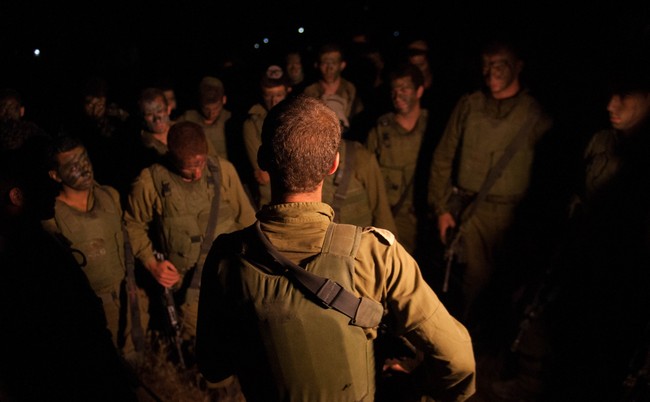 Just three hours into a 72-hour ceasefire between Israeli forces and Hamas, an Israeli soldier was reported kidnapped by Hamas and military operations in Gaza began again. The truce, proposed by U.S. Secretary of State John Kerry and U.N. Secretary-General Ban Ki-moon, was made for humanitarian reasons, allowing Gaza civilians time to receive supplies, repair infrastructure, and bury the dead. Now, the residents will have no such opportunity.
In a session at the Aspen Ideas Festival, former Palestinian Authority Prime Minister Salam Fayyad predicted a similar situation with eerie accuracy. "We need to get off of this 'pause' idea. That's very dangerous," he told The New York Times' Tom Friedman. "The world doesn't stay put, particularly in the Middle East, while you're pausing. Things happen. And in the Middle East, more often than not, bad things happen."
Fayyad, who spearheaded a two-year plan to create a Palestinian state in 2009, stressed that in order for conflicts with Israel to cease, practical infrastructure and security must be set in place. "At the core it was about good governance," he explained at the Festival. "Especially in the Palestinian context, considering the decades of nothingness and destruction and suffering… [governance] is an essential component of delivering us freedom."
But with constant infighting between Hamas militants and the Israeli army, there appears to be no room for any sort of governance—or any sort of security, for that matter. As Prime Minister, Fayyad's first ask of Israel was to allow national guards to be on the streets of Gaza following Hamas' violent takeover of the city. But "I didn't succeed there," Fayyad admitted. "Because it came against the backdrop of years of violence, and I was told that security is something the Israelis are taking care of."
At the moment, though, Israeli-run security is being questioned by military experts due to the alarmingly high civilian death toll in Gaza, especially in the wake of the Israeli bombing of a United Nations-sponsored school this Wednesday. And now, with the end of the ceasefire, many are predicting that the attacks will only get worse. The Atlantic's own Jeffrey Goldberg warned readers on Friday "[not to] be overly surprised by news…of a massive Israeli army reserve call-up."
Are continued negotiations the answer? Fayyad thinks so, but he thinks some part of them needs to change. "From the point of view of the Palestinians…this is the landscape: go negotiate with Israel, so long as you fail, you're going to have to continue to be saddled by the occupation. We need to adjust that by [mutual] agreement."
For now, agreement does not appear to be within sight, and the war continues on—but Fayyad still has hope. "This conflict is going to be resolved one day," he said firmly. "But in order for that to happen, I believe the needs, sensitivities, and concerns of both sides need to begin to be viewed on an equal footing."