Building The Future
How to Rebuild a City
According to Philadelphia Mayor Michael Nutter, education is the key.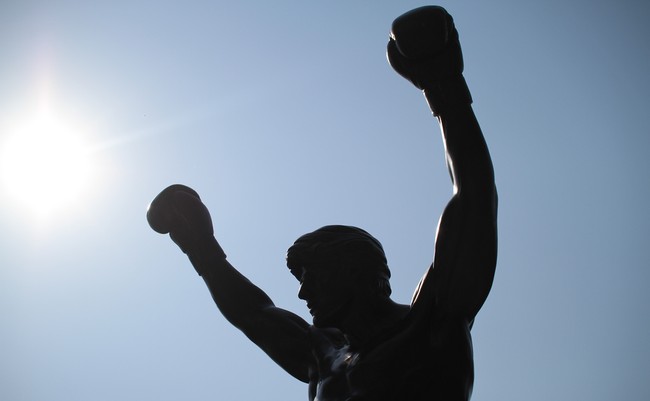 Fifty years ago, Philadelphia was at war with itself. The city suffered from a rash of criminal activity, both on the streets and among corrupt city officials, and subsequently experienced a precipitous drop in population. Once famously referred to as the "workshop of the world," the city's manufacturing sector shriveled and many jobs disappeared along with it.
Today the city is rebounding. North 3rd Street has been redubbed "N3rd Street" (pronounced "nerd"). The Philadelphia Navy Yard has been transformed into an industrial park that is home to the headquarters for companies such as Urban Outfitters and GSK.
According to Philadelphia Mayor Michael Nutter, more investment in education will be critical to ensure the city's recovery is complete. "You can't have a great city, or community, or state, or country, if our folks are not educated," Nutter told The Atlantic's Steve Clemons as part of the magazine's "Building the Future" event in Philadelphia on July 16.
Nutter said that having a better-educated workforce translates into a more employed citizenry; in turn, he said, when people have jobs, they're less likely to be committing crimes and more likely to be paying taxes and being active in their communities. When local governments cut funding for education, they're actually damaging themselves and their economies, Nutter added.
Nutter's comments come on the heels of deep budget cuts to the city's perpetually underfunded school system.  Experts say the state government has long starved Philadelphia Public Schools for resources. Last year the city's financial troubles—and resulting teacher layoffs and school closures—made national headlines. The latest budget crunch now in the news has stirred speculation about a new round of layoffs and led Philadelphia School Superintendent Michael Hite to threaten to not open schools come September if more funding does not come from Harrisburg.  
"There is no argument to be made for less funding for education," Nutter said in reference to the education-related budgetary strain. "That's about political will, it's about guts, it's about doing the right thing, and understanding that when we cut funding to education we're actually damaging ourselves. We're hurting our own local economy, and we're hurting our state economy."
When jobs go unfulfilled, Nutter said, it's often because of a gap between the skills needed for the role and the skills potential workers have obtained. This dynamic is particularly true in the manufacturing industry, which suffers from both a skills gap and an outdated image that doesn't reflect the current technological focus of the industry.
The challenge for cities like Philadelphia lies in figuring out how to help young people build an interest in STEM and how to retrain the long-term unemployed so that their skills match the current needs of the industry. According to the mayor, the key is to start students on a path of quality K-12 education and promoting the idea that everyone needs some type of post-secondary education. 
"College may not be for everyone. I get that," he said. "Lifelong learning is."