Women of Washington
From Cuba to Miami to Capitol Hill
How a congresswoman's escape from the Castro regime shaped her political stances on the Middle East and individual liberties.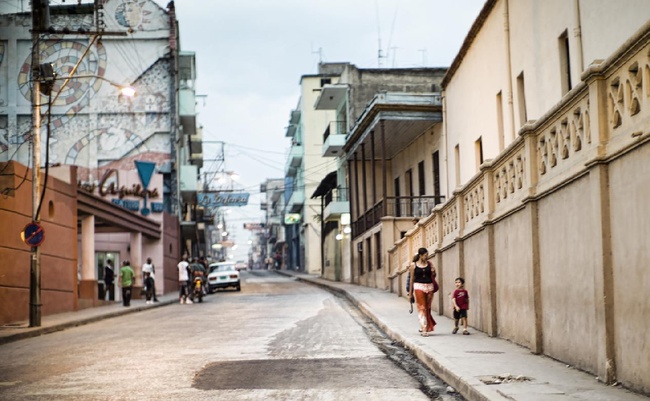 Republican Congresswoman Ileana Ros-Lehtinen (FL-27) isn't afraid to speak out. And that's what she'll be doing at next Monday's Women of Washington event, where she'll join The Atlantic's Washington Editor-at-Large Steve Clemons to talk about her career as the first Hispanic woman elected to Congress and her thoughts on current affairs.
An unusual personal story underpins Ros-Lehtinen's lengthy record of public service: Spurred by the development of the Castro regime, little nine-year-old Ileana and her family fled her birth country, Cuba, and settled in the Miami area. Ros-Lehtinen is a graduate of Miami-area public schools, Miami Dade Community College, Florida International University, and University of Miami, where she earned her Doctorate in Education in 2004. She began her career as a teacher and a school principal in local schools. "I was inspired to enter public service by many of the parents and students," she explains on her website.  
From the classroom, she moved into first one and then the other Florida legislative chambers, serving as the first Hispanic woman elected to the Florida House of Representatives and the Florida Senate. She won a seat in the US Congress--again, the first Hispanic woman to do so--in 1989.  Many years after her family escaped Castro's communism and found refuge in the Miami area, Ros-Lehtinen represents her family's safe haven on Capitol Hill.
And she never forgets where she came from. As the former Chairman of the House Foreign Affairs Committee and the current Chairman of the Subcommittee on the Middle East and North Africa, she's a well-known congressional voice on foreign policy, and she has little patience for reticence when it comes to terrorists, dictators, or other perpetrators of oppression, in Cuba and elsewhere.
In light of the recent violence in the Gaza strip, Ros-Lehtinen has called for the US to stop all aid to the Palestinian authority. She characterizes Israeli retaliation as "self-defense": "If we as the United States were lobbed with missiles every day from Canada, would we expect to just take it?" she asked Greta Van Susteren in a recent appearance on Fox News.
Ros-Lehtinen and other South Florida legislators also met with Israeli Prime Minister Benjamin Netanyahu on July 3. "We conveyed our deepest sympathies to Prime Minister Netanyahu and reaffirmed to our closest ally, the democratic Jewish State of Israel, that the United States stands firmly with it as it struggles to cope with the tragic loss of Eyal, Naftali and Gilad and as it seeks to bring the perpetrators to justice," they said in a statement. South Florida's Jewish population is the third largest in the country, behind New York and California.
But if her foreign policy views are hawkish, they're also informed by a serious focus on human rights. In a July 9 editorial published by National Review, Ros-Lehtinen addresses the persecution that Christians face in Iran and other neighboring countries. "If we want to see a stable and secure Middle East, we must first ensure that the fundamental human rights of all people are being respected, and that includes the right to profess and practice one's faith freely and openly without fear of persecution," she writes. To emphasize her commitment to the issue, Ros-Lehtinen has symbolically "adopted" Rozita Vaseghi, a Baha'i Iranian prisoner of conscience currently in solitary confinement. The Congresswoman points out that now, with the Obama administration continuing talks with Iran, is the time to "hold the regime's feet to the fire" on the issue of human rights.
Though her international and economic views often concur with the Republican party line, Ros-Lehtinen breaks with her party on several domestic issues, including LGBT rights and some women's rights issues. Most notably, she was one of fifteen Republican supporters of the effort to repeal the Defense of Marriage Act. She's also in favor of Democratic efforts to create a path to citizenship for undocumented immigrants. And although Ros-Lehtinen is anti-abortion, she called for added protections to the House's Violence Against Women Act in 2012.
Ultimately, no matter her positions on foreign or domestic policy, it all goes back to her roots. "Coming from Cuba, losing my homeland to communism, seeing the state control everything – I'm a person that believes in individual liberties and not having the government control everything," Ros-Lehtinen says.