View from the Top
In Defense of the Non-Linear Career Path
Why financier Paul Levy cares about Caravaggio.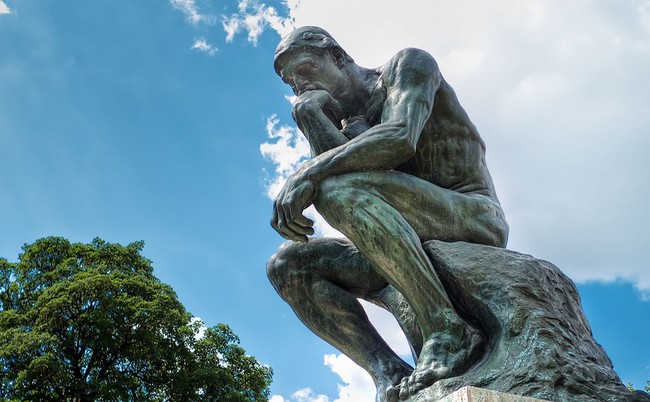 As a young man, Paul S. Levy knew he wanted to emulate his father and go into the "deal business." He just didn't know exactly what that was, or how to get there.
Today, Levy manages JLL Partners, a private equity firm he founded in 1988. A strong supporter of interdisciplinary activity in the classroom and beyond, Levy's own professional history is a study in success, serendipity, and the merits of what he calls the "non-linear" career path.
"You never know where the pursuit of a passion is going to go," Levy said during a June 18 interview with The Atlantic's Steve Clemons. Speaking at the Manhattan launch of the magazine's second annual "A View from the Top" series, which is underwritten by Delta Air Lines and features top executives reflecting on their professional lives, Levy alternately defended private equity and advocated for the humanities.
Levy began his career at a law firm after graduating from the University of Pennsylvania Law School. But it was his passion for French and his many years of studying the language, including at the Sorbonne, that rocketed him from a job as a lawyer for a health care company to the role of chief executive officer of French fashion house Yves Saint Laurent in New York.
When Levy left YSL he switched industries again, turning to investment banking at Drexel Burnham Lambert, where he managed the firm's restructuring and exchange offer business. While Drexel ultimately went bankrupt as the result of a junk bond scandal, Levy said that working there was an "awesome" experience, thanks in large part to his colleagues, many of whom have gone on to become major leaders in the finance sector.
After leaving Drexel, Levy founded JLL Partners in 1988, where he's built a midsize firm that manages about $4 billion across six funds. In his 26 years of private equity experience, he says he's found the industry to be staffed by "bright, hardworking people who play by the rules and are trying to create value."
That's why in 2012, when then-Republican presidential candidate Mitt Romney's career at Bain Capital came under fire, Levy publicly chastised Romney for failing to defend the industry. Levy told Clemons that he thought his bosses at Drexel should have done the same when they were condemned for the misdeeds of junk bond king Michael Milken back in the 1980s.
"When good people don't speak up, bad things can happen," Levy said. "I think that's in large part what happened to Drexel."
Another thing that Levy will speak up for is the study of the humanities, positing that it's more complicated than many make it out to be. "You've got to take your time and do the reading," he explained. "We're in a fast-paced world, and people don't see the obvious connection."
But he said the stamina required to "do the reading" is good preparation for almost any career. Levy cited Wall Street legends Barton Biggs and Byron Wien, who both studied English in college, as examples of financiers who have benefited from a liberal arts education. And Levy is passionate about the arts in his own life, too: currently, his most beloved hobby is learning about the Italian painter Caravaggio.
An alumni of the non-linear career path, Levy's advice for others is to make choices that maximize one's options down the road, and then take risks when you have the chance. "If you can get yourself the tools—a good education," he said, "then when opportunities present themselves, if they match up to your passion, that's worth pursuing."