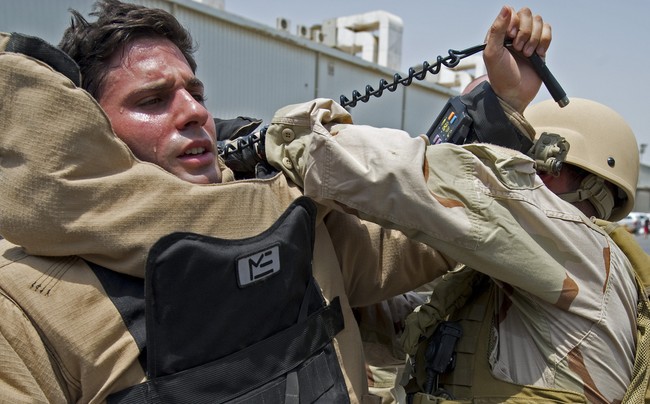 At the recent GSK-underwritten Atlantic event in Washington, DC, part of our discussion explored the desperate need for good, evidence-based information—otherwise known as "research"—that will drive effective preparedness practices.
This discussion came at an interesting moment. Just a few days later, a major meeting on disaster science and research took place on the National Institutes of Health campus, in association with the Institutes of Medicine.  At the IOM/NIH gathering of senior government officials and some of the nation's leading disaster researchers, there was a sense of confusion regarding who was in charge of the nation's disaster preparedness research priorities, including what actually should be studied—and by whom.
As it turns out, nobody is actually in charge of this research agenda, and the research programs vary in quality and importance; some have immediate implications and others are pursuing research simply for intellectual curiosity, career advancement, or getting grants.  There is something uncomfortably haphazard about the whole field, perhaps best characterized as "random acts of research." This is a real problem, but at the end of the day we desperately need good research that will drive effective preparedness practices.
One cannot fault the academics. They are, in fact, very smart and dedicated researchers from a wide range of disciplines.  But they are trying to find a way through the maze of bureaucracies, vying for a shrinking pool of research dollars.
So what is going on?  Many of us were convinced that with the attacks of 9/11 and the long series of major natural disasters that followed—as well as the billions of dollars the federal government subsequently invested in homeland security and disaster preparedness—the United States would be far more resilient and prepared than it was in 2001. In fact, we have become more capable of responding to big emergencies and moderate disasters.  Where we have not made much progress, however, is in expanding our capacity to prepare for, respond to, or recover from really major catastrophic events—also known as "megadisasters".
For example, no major city is prepared to respond meaningfully to a terror attack involving the detonation of an actual atomic bomb.  These can be built, bought, or stolen. And while not a high probability, it remains a real threat with enormous consequences.
Are we ready for a major meltdown of a nuclear power plant, especially one like New York's Indian Point facility sitting in a region that is home to about 20 million citizens? Not even close. What about our ability to withstand a major global pandemic, like the 1918 Spanish flu, or a powerful earthquake in a large urban center?  We're not really ready for either of these megadisasters. We are not even ready to evacuate a large population center if the need were to arise.
The barriers to true preparedness or the ability to recover rapidly from the most consequential disasters are legion. First of all, even if we could say that our federalist government works fine in "normal" times, it is a paralyzing bureaucracy with respect to planning for or responding to large catastrophes. Dozens of Congressional committees and subcommittees control some part of the funding and niche oversight of programs.  Multiple agencies across many departments are responsible for different aspects—or overlapping aspects—of readiness and recovery. Communications among all these entities is better than it had been, but far from where it should be.
So why aren't we doing what needs to be done? In part, our political system is showing itself to be more dysfunctional than anyone could have predicted. And there is no effective advocacy on behalf of reducing our vulnerability and increasing the capacity to prepare for or respond to the really catastrophic disasters. This is obvious when we see dramatic cuts to federal preparedness budgets year after year—and nobody is protesting.
As a disaster policy researcher, looking at all of this "from the front row" is disconcerting. But it is fixable. And here are three examples of what can be done right now:
Create a new, empowered "disaster resiliency czar", reporting to the president, who would oversee all agencies that deal with priority setting for the entire spectrum of disaster resilience and response, including recovery. This person should oversee the essential best practices for research and execution.




Establish a specific outreach strategy to keep the public informed about what needs to be done—and why citizen awareness and preparedness are essential goals.




Compel our elected officials to make sure that "getting prepared" and efficient recovery from major disasters receive the attention and resources every citizen expects and deserves.