Building The Future
3 New Lessons from the Old Dominion
What can states do to foster the development of a more skilled workforce? Using Virginia as a case study, The Atlantic investigated.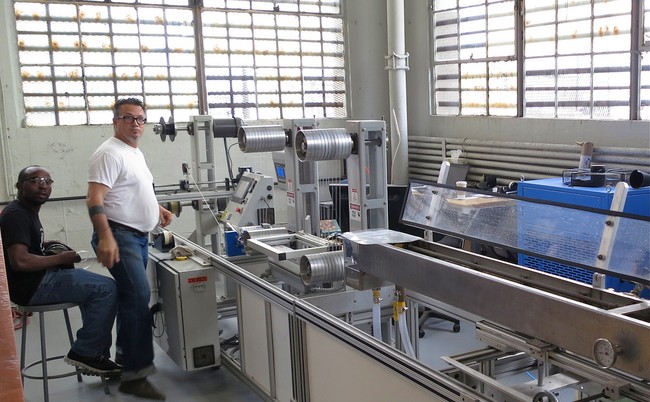 Today, in a packed house in Disputanta, Virginia, senior experts in manufacturing, education, and government gathered for The Atlantic's Building the Future event. Influential leaders, including Governor Terry McAuliffe, spoke about childhood STEM education, the necessity of trade and coordination between domestic and international manufacturers, and how long-term investments could lead to job growth in Virginia. The three main takeaways from the event, which was underwritten by Siemens:
1. "Made in Virginia?" Nearly across the board, speakers agreed that the public needs to change its outlook on manufacturing. "For a time, manufacturing went down in the thoughts of people [who] are going to school," McAuliffe said. But Katherine DeRosear, director of workforce development for the Virginia Manufacturers Association, highlighted projects like Dream It Do It Virginia, a database for those looking for careers in advanced technology. By streamlining access to information on industrial careers, DeRosear and others hope to draw more students towards the field.
2. Here Comes the Neighborhood. It turns out Virginia isn't just for lovers - it's good for business too. Tom Keegan, senior director of manufacturing engineering at Canon Virginia, and Will Powers, chief financial officer of Rolls-Royce North America, both said that their companies established factories in Virginia because of the great business conditions. McAuliffe cited the commonwealth's fair corporate tax, which hasn't increased in 25 years, as one reason why companies are choosing to invest more jobs in Virginia.
3. Class is in Session. If Virginia wants to be a manufacturing hub, it's going to need to teach students what that means. In a one-on-one conversation with Washington Editor-at-Large Steve Clemons, Congressman Bobby Scott (D-VA) stressed that "you get what you pay for – we can't compete if young people can't learn new skills." Scott cited early childhood education as an area that specifically requires greater investment. Powers, meanwhile, emphasized private endeavors, like Rolls-Royce's Apprenticeship Academy, as a way to fuel quality manufacturing education in Virginia.
Full session videos from Building the Future are available online
here
.