Culture Wars: The Immigration Reform Conundrum
For immigration reform to happen, leave the politics at home.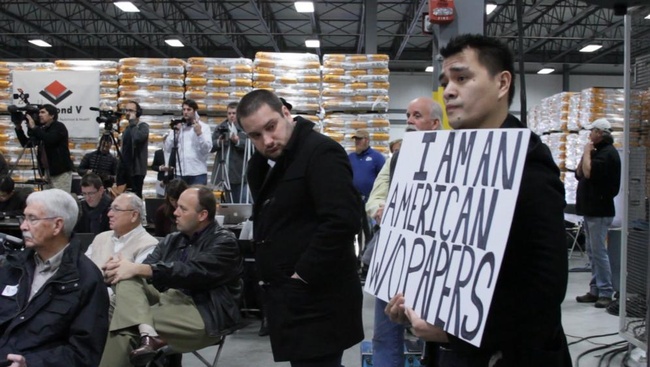 Speaker of the House John Boehner has ruefully admitted that many in the GOP want to avoid immigration reform because they fear they could lose their seats -- particularly given that primary season is quickly approaching.
Even if Boehner wishes his party would make some kind – any kind – of movement to advance the immigration reform debate, a political compromise is unlikely in the near-term.  But in the absence of lawmakers who make laws, immigration reform advocates across the country are taking matters into their own hands.
In an Atlantic panel discussion at the Newseum in Washington DC earlier this month, Pulitzer Prize winning journalist Jose Antonio Vargas unveiled his new film, Documented, and shared his insights for how the political stalemate might be overcome.
Hack for Reform
Technology and social media have allowed immigrants and immigration advocates to find their voices through innovations in grassroots organizing like app building and social media. FWD.us recently hosted a "Hackathon" in which immigrants gathered to build apps that would help spread the word about immigration reform.
Reverse the Rhetoric
"People use 'illegal' and 'Mexican' interchangeably," emphasizes Vargas, "A person is not 'illegal.'" Vargas, an undocumented immigrant himself, says that this is a habit that even the smartest media outlets make in their coverage and it must change if the immigration debate is going to advance into a more productive dialogue.
Look to LGBT
Though it has its own set of challenges ahead, the LGBT movement has made headway in gaining acceptance in American culture. Janet Yang, the executive producer of Documented as well as other notable films like The Joy Luck Club, said that portraying immigrants in more dynamic roles in film and television would help inject some humanity into the politically charged reform debate.
Never Forget The End Game
Documented explores Vargas's  own "coming out" as an undocumented American, and by shining a light on his own experiences, paints a portrait of the emotional highs and lows shared by millions of others fighting for a reformed system. While films like Documented are crucially important to the overall consciousness of the American people, eventually lawmakers will have to get to work. In the meantime, DREAMers will continue to hack, tweet, code, and post until the politicians catch up.
Documented premieres in New York City on May 2. For more information about the film and a schedule of screenings, visit the film's website.