Building The Future
Things Are Looking Up in Ohio
What we learned about education, manufacturing, and business at a recent event in the Cincinnati area.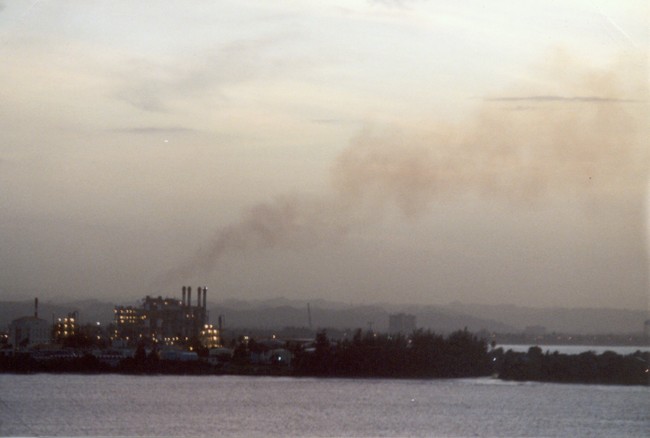 Last month, The Atlantic travelled to Norwood, Ohio to discuss innovations in manufacturing. The event, appropriately taking place at a historic power plant owned by Siemens, convened industry experts with Ohio politicians for a frank conversation about the future of manufacturing. Here's what's on the horizon:
Ohio Governor Josh Kasich, in a keynote address, announced a plan to offer vocational education to young students in an effort to build workforce skills early. The campaign, which would be available to students in 7th grade and above, will launch in April with a website that lists careers in the manufacturing and technology industries.


Siemens announced a $66.8 million donation of hi-tech software to Cincinnati State Technical and Community College to be used for training students. The aim of the endowment is to give Cincinnati State students an edge as they apply to industry jobs. Cincinnati State President Dr. O'dell Owens said that the gift would allow the school to "bring a skilled person to your company ahead of schedule."


Last week, Obama announced the creation of two new manufacturing innovation institutes based on an Ohio pilot project. At Building the Future, Rep. Tim Ryan outlined how well the pilot institute, America Marks, was doing. The new institutes will be located in the Chicago and Detroit areas, in an aim to revitalize the entire Midwestern manufacturing sector.


Cities are working together to change the outlook on manufacturing. At the event, Cincinnati Mayor John Cranley announced that the city would be competing alongside Dayton, Ohio, for a $1.3 billion grant the federal government is offering to communities for developing manufacturing strategies. Cranley thinks that both Cincinnati and Dayton can win by combining forces and encouraging teamwork. However, according to Dave McClean Director of Sub-District 5 United Steelworkers, before any real change can happen to the industry, pay much be raised for workers.
You can watch full video of the event here.