On Balance: The Daddy Track
The Paternity Leave Debate Rages On
In the wake of Liza Mundy's call for national paid paternity leave, people are still struggling with the concept – and not just in the US.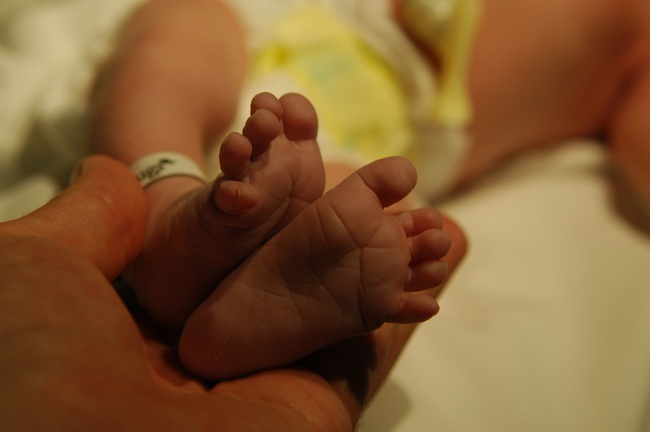 Last month, Liza Mundy sat down at the 6th and I Street Synagogue with The Atlantic's Ta-Nehisi Coates to discuss her article "The Daddy Track," an impassioned look at the state of paternity leave in America. Mundy, Director of Work and Family at the New America Foundation, argued that paternity leave empowers working mothers by involving men in parenting at a crucial moment when habits are formed -- in her words, those "early sleep-deprived weeks of diaper changes and midnight feedings, during which couples fall into patterns that turn out to be surprisingly permanent."
Now it seems that the United Kingdom is tackling the issue as well. In arecent report from the BBC, more than a fifth of male survey respondents reported a desire for more time at home with their newborn children. More than a third reported a workplace completely lacking paid parental leave. Last month, the issue came to a head when UK energy secretary Ed Davey came under major national criticism for taking paternity leave the night before a serious storm hit the country.
Forget women - perhaps, parents just can't have it all?
You can watch The Daddy Track in full here.