Start-Up City: Miami
Local Startup Gets Its Legs at Start-Up City Miami
The Atlantic plays host to local buzz from CEO of Miami-based startup LiveNinja.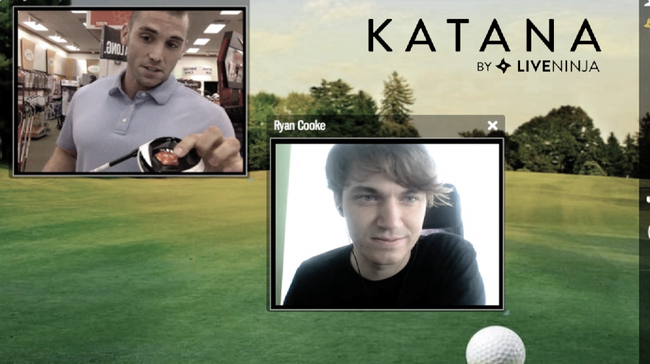 The Miami tech scene moves at a blistering pace, with local startups receiving funding by the minute – and yet another one is on the rise.
At The Atlantic's Start-Up City: Miami event on Monday, real-time video chat company LiveNinja announced that they had received $500,000 from local angel investors, which will go towards their product Katana by LiveNinja.
Will Weinraub, cofounder and CEO of LiveNinja, explained the grant in an interview with Steve Clemons, Editor in Chief of AtlanticLIVE. "Fundraising is very very hard. You have to be prepared to hear 49 nos before you hear one yes. But I kept asking and asking every day."
Katana, which connects businesses with customers using a real-time video chat platform, is set to launch in the coming months. Instead of a standard platform like Skype, Katana will have a completely customizable chat function depending on the needs of the business. With the $500,000 grant, LiveNinja will have raised a total of $1 million since it first launched.
"I really believe that there's not really a more exciting place to start a tech company than Miami, and not really a more supportive place to start a tech company than Miami," Weinraub said to the audience, which even contained a few of his own investors. "I plan to keep growing here."