Letter: Menopause Can Be a 'Passage of Liberation'
Gail Sheehy and Liza Mundy discuss the end of fertility—and the diversity of women's experiences.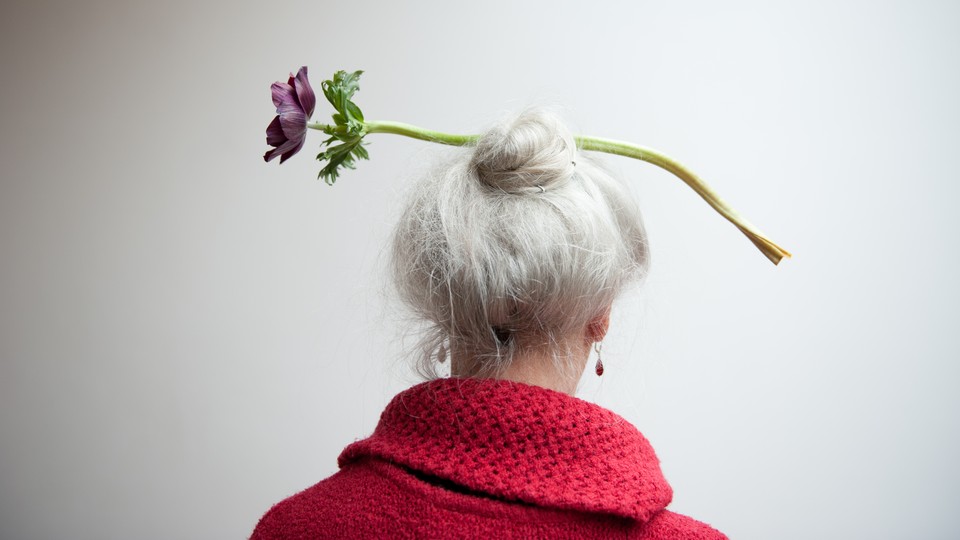 The Secret Power of Menopause
In The Atlantic's October issue, Liza Mundy wrote about why the end of fertility doesn't mark the start of decline—and may even help explain our success as a species.
---
I'm so pleased that The Atlantic published this article to revive the conversation about understanding menopause.
My prior writing on the subject, in the book The Silent Passage, was not an expression of "misery and sexlessness," as the article implies. In fact, I was the first journalist to break the taboo against using the word menopause, and to explain how it could be a passage of liberation in women's lives.
The book exploded the myth that women's lives are over because they can no longer bear children. It celebrated the fact that 50-plus women have a whole Second Adulthood to start over and draw on their experience, find their passion, and put it to new purpose. I didn't cry about it and I am unhappy at being depicted as a feminist who did—along with others you named.
The good news is that today, Millennial women, the oldest of whom are now almost 38, have knowledge of perimenopause—the most symptomatic stage—which I highlighted in The Silent Passage. If they have an understanding of menopause and its effects, and when or whether a brief period of hormone-replacement therapy could be helpful in dealing with the most troubling symptoms, they may make that passage with a more enlightened attitude.
Gail Sheehy
New York, N.Y.
---
Liza Mundy replies:
It's great to hear from Gail Sheehy, who pioneered so much discussion of life stages. With all due respect, I'd like to suggest that she misinterpreted my mention of her. The fear that women become "miserable and sexless as they age" is attributed in my piece to Simone de Beauvoir, whose early, gloomy thinking about menopause, as I point out, was very influenced by Freud (de Beauvoir herself later changed her mind). Sheehy's name appears in a list of some of the prominent feminists who have written about menopause, but I do not attribute to any of them de Beauvoir's bleakly negative take. The paragraph points out that some writers have taken an upbeat view, while others have taken more of an anxious one—in short, that women have expressed a range of feelings and outlooks, which is hardly surprising given that women have such a variety of experience of this particular, if I may, passage. Sheehy was indeed a leading voice in exploring and challenging some of the reigning thinking of a time that was far too influenced by a male-dominated medical industry and culture.