When Public Schools Rely on Local Property Taxes: Letters
Readers discuss the phenomenon of school districts being isolated from financial resources in their communities.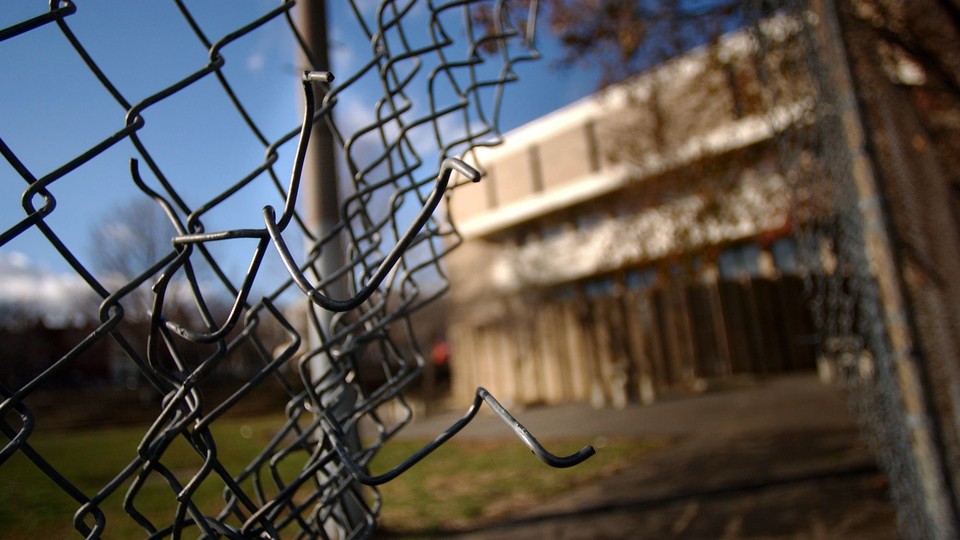 The Whiter, Richer School District Right Next Door
Earlier this month, Adam Harris wrote about how public schools' dependence on local property taxes can lead to large disparities in funding between neighboring districts. Waterbury, Connecticut, for example, is touched by eight other districts, each one whiter, more affluent, and receiving more dollars than Waterbury itself.
---
Thank you so much for writing on this very important topic. As a resident of Oakland, California, for decades I have witnessed the degradation of our public schools while right next door wealthy towns like Piedmont, Orinda, and Lafayette are funding state-of-the-art schools with local resources.
I realize that I have accepted this situation as just how it is for many years. Articles like yours remind me that this is an insidious problem.
Kathleen Handron
Oakland, Calif.
---
Readers responded on Twitter:
---
---
---
---
---
---
Readers responded on Facebook:
Justin Coleman wrote: Wolcott may be able to spend more of its own tax dollars per pupil, but Waterbury gets FAR more state education aid than Wolcott. The final numbers—when you factor in both municipal funding and state funding—show Waterbury spending about $1,500 more per pupil than Wolcott. That's according to a non-profit, non-partisan education research group in Connecticut.
I understand the point that the article seeks to make here, but the real numbers tell a story that differs quite a bit from theirs.
---
Robson Formica wrote: This article doesn't even mention the absurd regressive taxation issues. A district with a ton of commercial property (perhaps due to a highway interchange) can fund its schools with much lower taxes.
---
Justin Singleton wrote: My husband and I don't have kids or intend to. So our house was roughly 1/3 the cost of the same house 2 blocks away. That's where the white suburban school district starts.