Letters: Confronting Biological Denialism on Campus
Readers discuss the dangers that arise when students reject well-established scientific ideas—and suggest ways to encourage productive dialogue.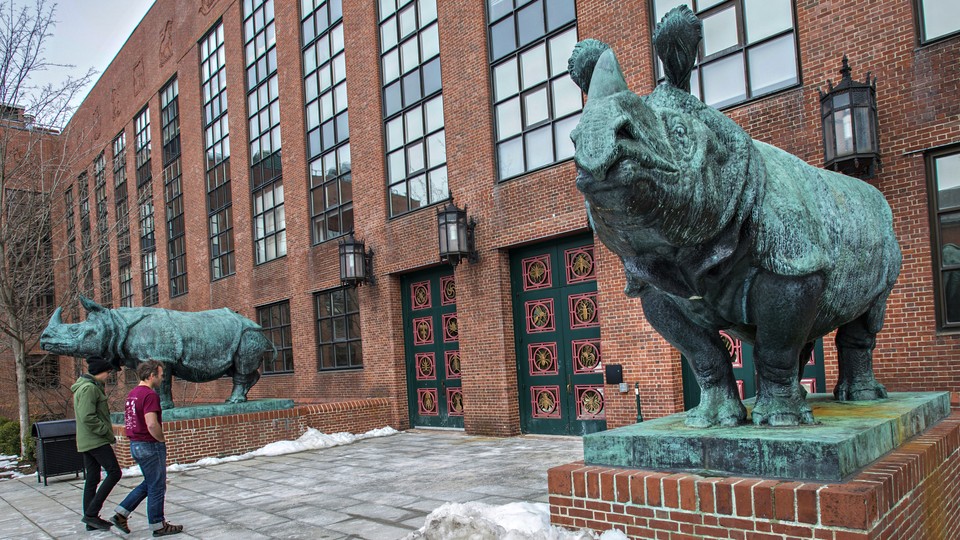 Self-Censorship on Campus Is Bad for Science
In May, Luana Maroja—a professor of biology at Williams College—wrote about how, after Donald Trump was elected president, scientific ideas that she had been teaching for years were suddenly met with stiff ideological resistance. Students began to push back on well-established biological concepts, employing an a priori moral commitment to equality, anti-racism, and anti-sexism. But biological denialism, she argued, is dangerous.
"By not talking about science that some find unsettling," Maroja wrote, "we deny students opportunities for learning and for intellectual empowerment."
---
As the author points out, bringing a priori ideologies into a search for truth can lead one astray. However, it's my understanding that when students have a misconception, the burden of responsibility to correct it falls to the instructor and institution, not the student.
In order to provide guidance, STEM fields should offer introductory courses that directly address controversy. Perhaps a companion course teaching scientific ethics/epistemology that invites students to apply these frameworks to public misconceptions?
Ryan Lannan
Biochemistry Ph.D. candidate, University of California at Los Angeles
Los Angeles, Calif.
---
This article speaks truths that go undiscussed in academia, and perfectly reflects my experience as a graduate student. During my undergraduate studies a decade ago, I never encountered anything less than rigorous, scientifically supported, critical, and challenging academic content and expectations. In stark contrast, my social-work graduate studies were so devoid of intellectualism and scientifically supported theories (despite behavioral research being an important component to meet Council on Social Work Education standards) that my classes were truly unbearable.
I have long been passionate about social-justice issues, hence my decision to enter the social-work profession. However, to have my classmates essentially rise in mutiny against any professor who dared to teach human behavior through a biological lens (when, mind you, the bio-psycho-social model is the gold standard in social work) made me doubt the competence of my peers, and caused me to experience a great deal of fear for the future. How can a social worker or therapist operate ethically in the profession when they reject the impact of biology on development, on behavior, on cognitions? It is beyond disheartening, and scares me to death to think that research and science are deemed useless because they were championed by privileged white males.
To say biology and social justice are mutually exclusive is not only wrong, but dangerous.

Sarah Elizabeth (Last name withheld upon request)
Missoula, Mont.