Letters: When and Why Did You Join—or Quit—Facebook?
This week marks the social network's 15th anniversary. We asked readers to share their Facebook origin stories—and whether their interactions with the platform have changed over time.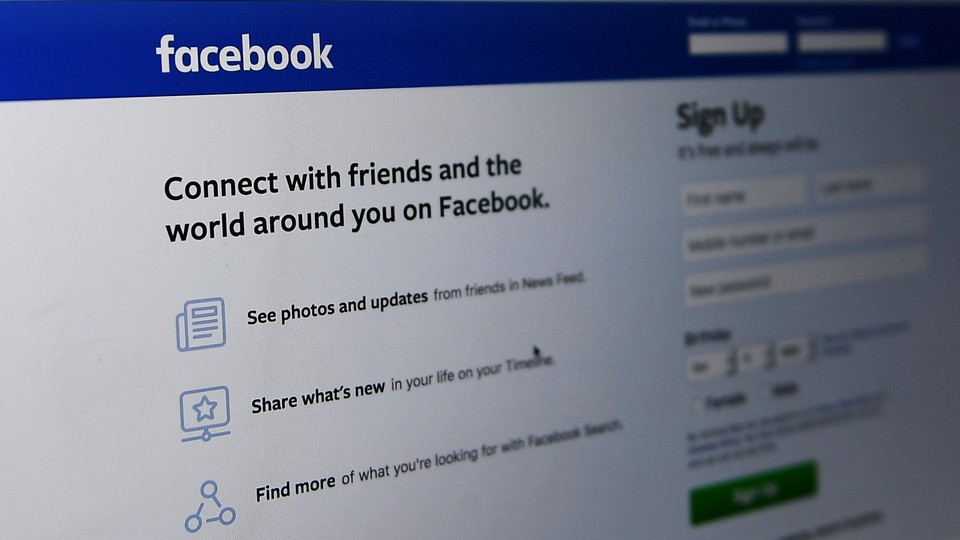 We Asked Readers:
How old were you when you first joined Facebook, and do you remember why you joined? Has the way you use it changed over the years? What might cause you to leave the platform for good?
Here's how readers responded.
---
I first joined Facebook in June of 2007, the summer before my junior year of high school. I joined because I had heard my friends talking about Facebook for a couple of months, and posting pictures and having conversations, and I wanted to have access to that information, too—a symptom of what we would now call fear of missing out (FOMO). So after returning from a mission trip that summer with a full disposable camera, I had the pictures developed and requested a CD with digital copies in addition to the prints. With digital photos in hand, I created a Facebook account and began posting. At this point in time, in order to join, you still had to be associated with a school of some sort, whether it was a college or high school.
When I first joined, I used Facebook mostly for posting pictures, updating people on my status, posting on friends' "walls," and "poking" people. I'd go searching for all different bumper stickers, flair, and random affiliate groups ("I spell Caitlin the right way"; "I flip my pillow to the cool side") so that anyone who checked out my profile would have no doubt about my sense of humor and what I "cared" about.
Two years later, after going to college, I mostly used Facebook to keep up with old friends through messenger and keep a tally of new college "friends." For the most part, it was a repository for all of my pictures (now with a digital camera) and a way to show my high-school friends that I was having a fantastic time at college. When I studied abroad a couple of years later, I religiously posted all of the pictures I took so that family back home could keep tabs on my whereabouts and adventures.
Since college, my Facebook use has mostly tapered off. I usually check it one to two times a day, but don't really post anything. Mostly Facebook is now used as a way to remember people's birthdays and to plan and schedule events with large groups of friends. If I post anything, it's usually sharing interesting news articles I think people should read.
To be honest, I would have probably deleted Facebook by now, if it weren't for groups and events. Currently, there just isn't any other app or service out there that allows the easy creation and dissemination of events for free. I've tried Slack and GroupMe, but neither has the ease or the user base of Facebook. If something were to ever come out that allows the creation of events that can be shared quickly and keep track of RSVPs, and if it were free and widely adopted, then I would probably quit Facebook for good.
Caitlin Roetheli
Austin, Texas
---
I refused to join Facebook—and the more I read and learn about Facebook, the happier I am about that decision.
John K. Alexander
Cincinnati, Ohio
---
I joined Facebook about 10 years ago, when I was around 40. I had some friends who had joined, and they were telling me that it wasn't just for young people anymore. I ended up finding people I hadn't talked to in ages, and it was fun to see how people were doing after all those years and in different parts of the country. It was also a good place to make announcements to a wider audience, such as the passing of a parent or birth of a child. People shared their kids' photos, and it was nice to get caught up. I stopped going on as much after a few years, when a couple of friends began posting everything they were doing in a day. It got to be tiresome. It was eating up a lot of time, and I felt that it was time wasted. The only times I use Facebook now are when I want to pass around a petition I am signing or want to make people aware of a cause or issue. I also use a different page to reach out to fans of my band.
Christina Taylor
Natick, Mass.
---
I've been off Facebook for years—having joined in my mid-40s, and resigned my account a couple of years later, years before the recent revelations of Facebook's privacy breaches and malfeasance—for two reasons:
Facebook actually works against intimacy and deep connection. A dear friend of mine who lives across the country and I had corresponded with long letters at intervals for several years—not often, but in depth. Once we became Facebook friends, that relationship flattened out. Keeping sort-of-halfway in touch obviated the necessity of long, intimate (email) letters to intentionally maintain the friendship at a distance. Once I deleted my account, my relationships recovered.
The last straw, though, was privacy. One of our children was having trouble with transitioning to a new school, and began seeing a therapist for anxiety. A couple of months later, the name and photo of the therapist appeared as one of Facebook's "suggested" friends for me. This therapist was not someone we knew socially, we didn't have her as an acquaintance in common (to our knowledge) with anyone we knew, and I had not mentioned her on the site. There was no reason Facebook should have made any connection between us and this therapist. It was beyond creepy. I deleted my account that day.
Diana Dubrawsky
Silver Spring, Md.
---
As an American citizen who has lived in France for the past 45 years—my husband was French, and I'm now an 82-year-old widow—I have a Facebook account for only one reason: getting my far-flung family news. I do not write anything on Facebook. Every once and a while, I will click on "like." It's a mystery to me to learn that people want to, and will, reveal so much of their personal lives to the public!
Since I do know that this platform takes—or, I could say, steals—one's information to use it for commercial purposes, I disapprove.
Valeria Wolff
St. Rémy, Saône-et-Loire, France
---
I joined Facebook about 10 years ago, when I was 45.
At first I was a bit bewildered by the technology, but fairly quickly I was able to reach other people I knew in other states and enjoyed a level of access to them I'd never had before. That was, and remains, a lovely thing.
Then I discovered Facebook games, which all required you to add "friends" in order to advance in the game. Eventually I had 3,500 "friends" mostly from these games. That has lost its glitter. The games were a nice distraction but profited me nothing.  The "friends" were just clicks in a game.
Then came volatile elections in which all those 3,500 "friends" filled my News Feed with a kitchen-sink soup of mostly unwelcome commentary.
With a tidal wave of social-justice videos, my view of what my country was began to change. I realized over several years' time that on an international stage, we are no better or worse than the majority of countries out there. That hard, unwelcome, and mostly ugly awakening created a paradigm shift in which I began to question everything around me.
We live our lives in bubbles of our own making or in the pleasant bubbles of others for as long as we can. I think Facebook broke every bubble I had and then some. I removed every friend I had, and changed Facebook to a News Feed composed entirely of interest pages. I am pleased with that change. Now Facebook is full of gardening, cooking, and do-it-yourself posts that I profit by. But all my bubbles are gone. This country has been exposed for what it is and continues to be exposed every day.
Would I do it differently if I could? No. I am wiser and stronger as a result of Facebook. The anger and bitterness at my broken bubbles will pass. I owe Facebook a debt of gratitude for its unwelcome news along with its endless stream of things that make me laugh. After all that, could Facebook do something to make me leave?
Never say never.
Joan Taylor
Manitou Springs, Colo.
---
Our middle son died in 2001, at age 25, of undiagnosed heart failure. Eight years later, a college friend of his let us know that he'd started a Facebook group called I Miss Chuck O'Neill. My husband and I hadn't thought Facebook had anything to offer us, but when we heard about the I Miss Chuck group, we immediately checked it out and loved it. We joined the group, as did the rest of our family, followed over the years by his friends from the many chapters of his all-too-short life. The photos, reminiscences, and messages always make us smile, and they keep him close to us, no matter how many years have passed. Given all that, we're pretty likely to stick with Facebook as long as that groups thrives, shares, and grows.
Kate O'Neill
Pennington, N.J.
---
I was 49 or 50 when I joined; it seemed a useful way to keep up with some old colleagues who had found me through that medium. When I told my 19-year-old daughter I was signing up, she said, fully deadpan, "Why would you join Facebook? You don't have any friends!"
Abraham J. Shragge
Honolulu, Hawaii
---
I joined Facebook reluctantly about a year ago, at age 57, solely to get an idea of what my teenage daughter was posting. Having it allows me to have some handle on my child's wanderings in a dark and lecherous jungle. It's too late to put a stop to it now; this social-media thing exploded on us parents before we realized what was happening.
Jon L. (last name withheld upon request)
Little Rock, Ark.