A Pediatrician Tells His Former Patient: 'I Am Disappointed in Myself'
"I never initiated discussions relating to sexuality, abuse, or rape."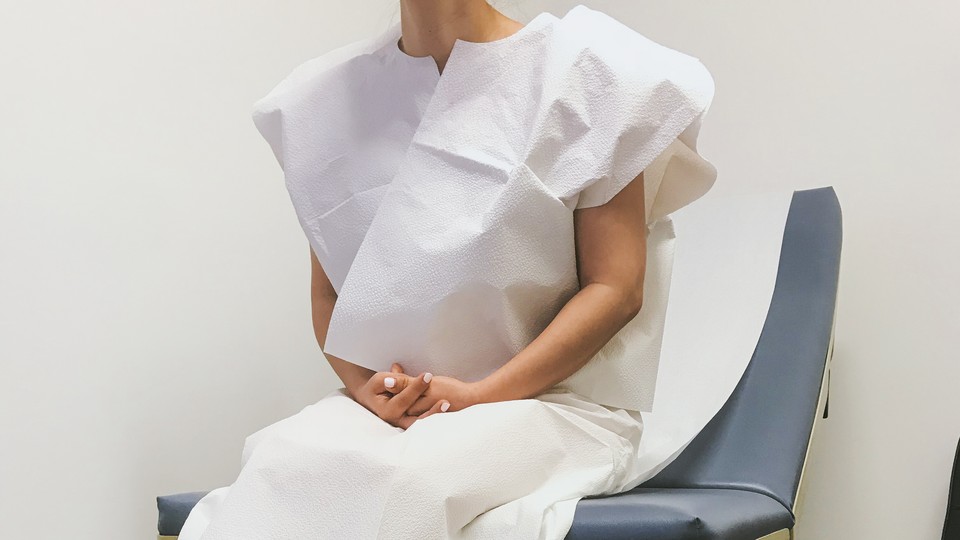 My Rapist Apologized
"Like so many rape survivors in this country living through this particular moment in history," Deborah Copaken wrote last week, "I have been so brought to my knees by this latest allegation that I, too, was inspired to speak out." After Copaken described her experience, her former pediatrician got in touch with her, and shared his letter with The Atlantic.
---
Dear Deborah,
Having been your pediatrician, I am disappointed in myself. I had always thought of myself as being a fine, caring physician, but I now realize that this was not always so. I was well trained to diagnose conditions such as croup, cardiac disorders, and even meningitis, but I never initiated discussions relating to sexuality, abuse, or rape with the boys and girls or young women and young men who were under my care. I never offered a nonjudgmental confidential haven where all of you could talk freely. In this way, I failed you! I know that you have matured into an outstanding adult, and for this I am grateful.
Leonard Lefkowitz, M.D.
Rockville, Md.
---
Deborah Copaken replies:
I already answered my pediatrician, the wonderful Dr. Lefkowitz, personally. I will share that answer with you now:
Oh, Dr. L! Don't beat yourself up! You were an awesome pediatrician, and I remember you fondly. The world and our understanding of it is constantly evolving. These new conversations, yes, should have been taking place years ago, but think of it like the simple son in the Passover tale: we, as a society, didn't know enough back then to ask the questions.

So lovely to hear from you. Be well!

xx, Deb