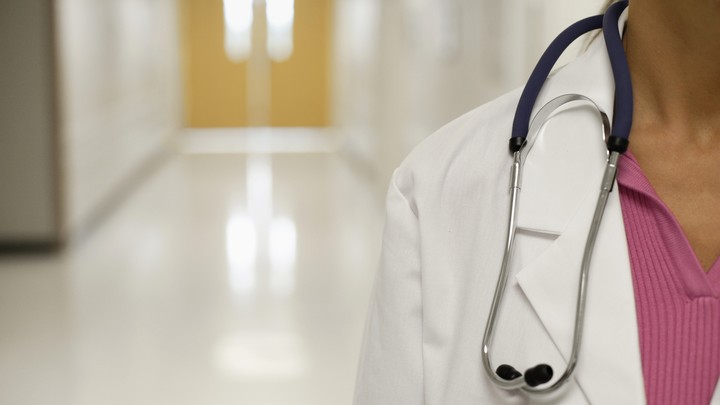 Why Doctors Should Read Fiction
Updated on August 15 at 3:15 p.m. ET
Last week, Sam Kean wrote about a new paper in Literature and Medicine. The paper, he explained, argues that "certain literary exercises can expand doctors' worldviews and make them more attuned to the dilemmas real patients face."
---
As a physician who teaches both ethics and creative writing to medical students and house officers, I appreciate the value of using fiction and narrative to enhance the training of future physicians. These tools are certainly helpful in cultivating humanistic and compassionate doctors. However, medical school is rather late in the game to introduce these techniques. Ideally, admissions committees at medical schools should be looking for students who are imaginative and who are already reading literature, including literature about illness and physician-patient relationships. One might argue for altering medical school admissions requirements accordingly—for instance, replacing required courses in Newtonian physics with those that foster creativity and emotional understanding. As a physician, I am often asked to listen to my patients' stories with empathy; in contrast, not once have I ever had to calculate the trajectory of a patient to be shot out of a cannon.
Jacob M. Appel, M.D., J.D., M.P.H.
Assistant Professor of Psychiatry and Medical Education
Director of Ethics Education in Psychiatry
Mount Sinai School of Medicine
New York, N.Y.
---
A reader replies to Jacob M. Appel:
Dr. Appel makes a fantastic point; medical schools ought to select for well-read individuals. His brief dispatch omits, however, that his own institution already requires one year of intensive writing courses for admission (per their website), as do many programs across the country. Further, almost every medical school requires sitting the MCAT, an exam that has an entire section dedicated to critical reading [Critical Analysis and Reasoning Skills]. And in several interviews during my own application process, I was asked to discuss a recent book I had read.
He also references "replacing required courses in Newtonian physics with those that foster creativity and emotional understanding." He would benefit from noting that the Association of American Medical Colleges recently added an entire section to the MCAT focused on the social sciences for these explicit purposes.
This is not to say that medical students arrive at their respective institutions prepared to fully utilize these skills. However, it is rather difficult to imagine one extra course tipping the scales in the face of such robust screening mechanisms that are presently in place. In short, regarding the title of his letter—"Literature Should Be a Medical School Admissions Requirement"—it already is.
William Davis
Class of 2020, Cooper Medical School of Rowan University
Philadelphia, Pa.
We want to hear what you think about this article. Submit a letter to the editor or write to letters@theatlantic.com.