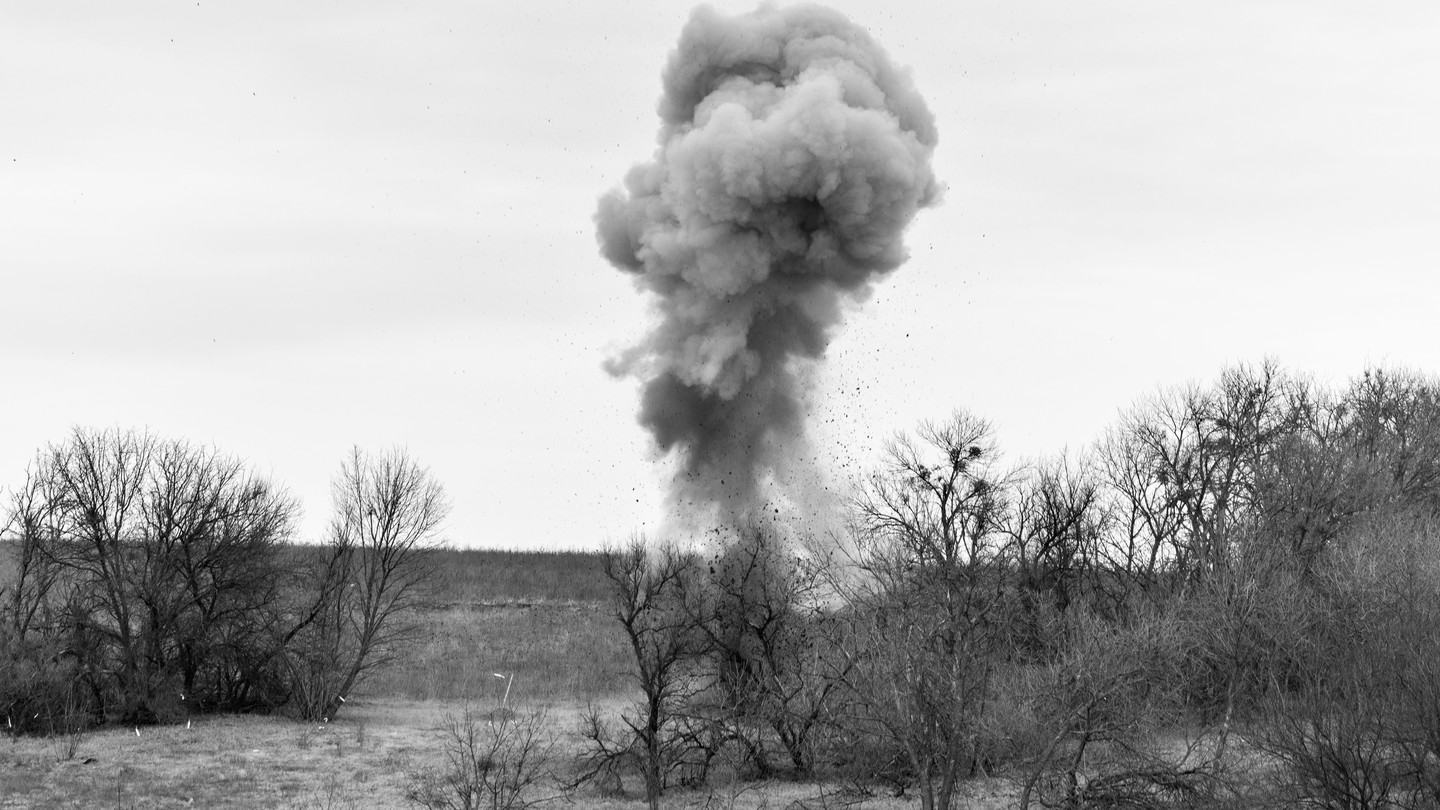 In Ukraine, Brutality Lingers
Pictures of life in wartime
Paolo Pellegrin has been covering conflict zones for the past two decades, in places including Kosovo, Iraq, Afghanistan, and Lebanon. As he leaves on each assignment, Pellegrin's thoughts turn to familiar concerns: Did I forget to turn out the lights? Did I leave the oven on? But then, unlike the rest of us, Pellegrin begins to consider what he describes as "putting yourself on the edge of an abyss." He goes because he's driven by a sense of responsibility. "There's a relationship to image-making and history," Pellegrin told me. A photograph "creates a record. It holds a memory."
Pellegrin told himself that the battle to retake Mosul, Iraq, in 2016 would be his last trip: He now had young kids he needed to think about. But when Russia invaded Ukraine, he reconsidered. "How this ends will shape not only Ukraine but also large parts of the world," Pellegrin said.
Pellegrin has been to Ukraine four times since the conflict began, making pictures of the front lines, the offensives, the retreats, and the evacuations. His photographs, selections from which accompany Anne Applebaum and Jeffrey Goldberg's recent cover story about the stakes of the Ukrainian counteroffensive, make a distant war more tangible. The war, in its physicality, feels of another era, filled with human waves, tanks, trenches, and scattered pieces of twisted metal.
In the photographs below, Pellegrin focuses his lens on another aspect of the war: how the conflict reverberates off the battlefield. On the front lines, Pellegrin feels, there is an order to the fighting—one side shoots, and the other shoots back. But in civilian spaces, the shells still fall. Soldiers recovering in a clinic in Kharkiv, civilians trying to survive and maintain some semblance of a normal life, the duties of war—Pellegrin captures moments that reveal how brutality lingers.