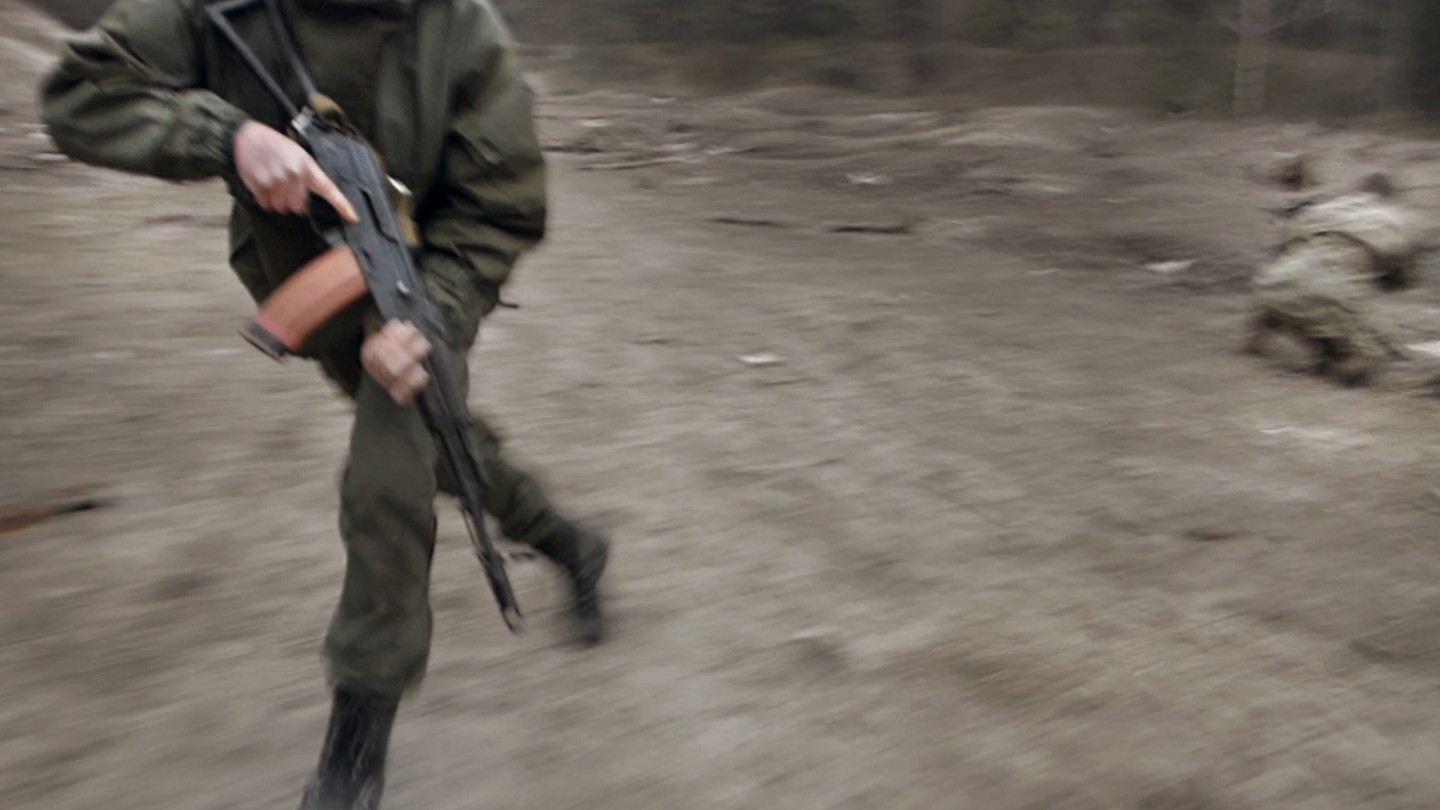 Ukraine's Civilian Soldiers
For many Ukrainians, war with Russia is not a possibility, but an ever-present reality.
As the world anxiously watches Ukraine's borders, where Russia has amassed as many as 130,000 troops, the question on the minds of many is what Vladimir Putin wants, and what he's willing to do to get it. The answer has immediate implications for the United States, Europe, and the NATO military alliance, whose potential expansion in Ukraine and the broader post-Soviet space is regarded by Moscow as a threat.
But no one stands to be affected more by the current standoff than the Ukrainian people, for whom the prospect of war with Russia is not a possibility, but an ever-present reality. Ukraine has been at the edge of all-out war for eight years. In 2013, the Maidan revolution toppled Ukraine's pro-Russian government. The next year, Russia invaded and later annexed the Crimea region and gave crucial backing to armed separatist movements in eastern Ukraine. Ukrainian forces have been fighting Russian-backed separatists along the two countries' de facto border ever since. More than 14,000 people, many of them civilians, have died as a result of the conflict. Those who were called up to the Ukrainian front line were not just professional military officers, but also engineers, carpenters, waiters, firefighters, and students. These civilian soldiers, whose portraits were captured by the photographers Jean-Marc Caimi and Valentina Piccinni from 2014 to 2015, show the human cost of Ukraine's never-ending crisis. "If war flares up again," Oleksandr Poida, a former soldier who served in Afghanistan, told Caimi and Piccinni last week, "hundreds of thousands of lives are at risk."
Many of the people pictured said that they are ready to return to their civilian lives. But with the threat of another Russian incursion looming, and with diplomatic talks between the Kremlin and the West still ongoing, it's not clear that they will be able to leave the battlefield anytime soon. Maksym Kozub, an interpreter turned platoon commander who was wounded in Ukraine's Russian-occupied Donbas region in 2014, told Caimi and Piccinni that he would be prepared to return to war after he completes rehabilitation of his left arm, a bone from which was shattered after he was hit by a sniper's bullet. The way soldiers like him see it, what's at stake is not only Ukraine's sovereignty, which Putin has demonstrated little regard for, but also the future of its democracy.
"We have to strengthen and develop our defense capacity using whatever support our partners provide, but also understanding that nobody will do our job," Kozub said. "At the same time, we should continue to properly develop Ukraine as a modern democratic country … We should not be thinking only about war."
If war does come to Ukraine, Kozub is confident that he and his fellow soldiers can win. "I am rather optimistic about our ability to defend Ukraine," he said. "But I am not very optimistic about the nearest future in many other aspects."
The Fighters of Maidan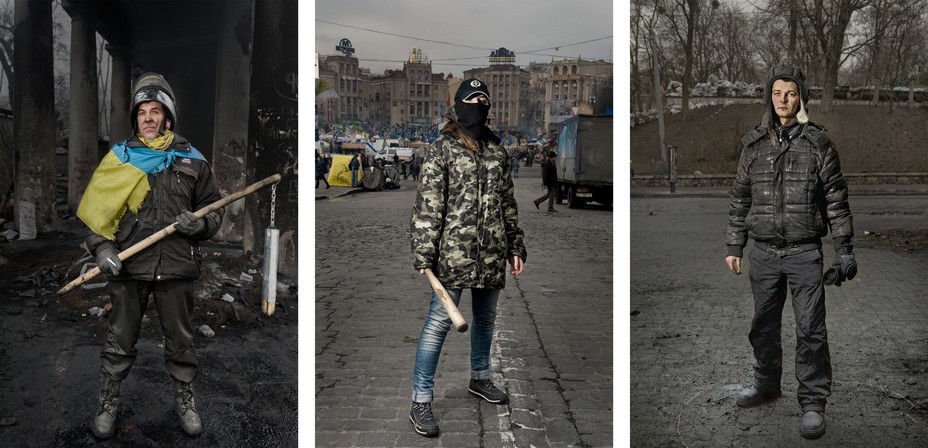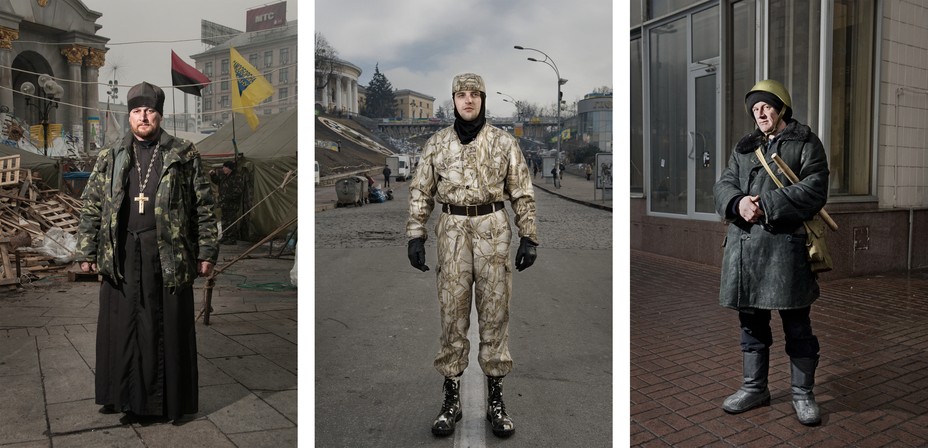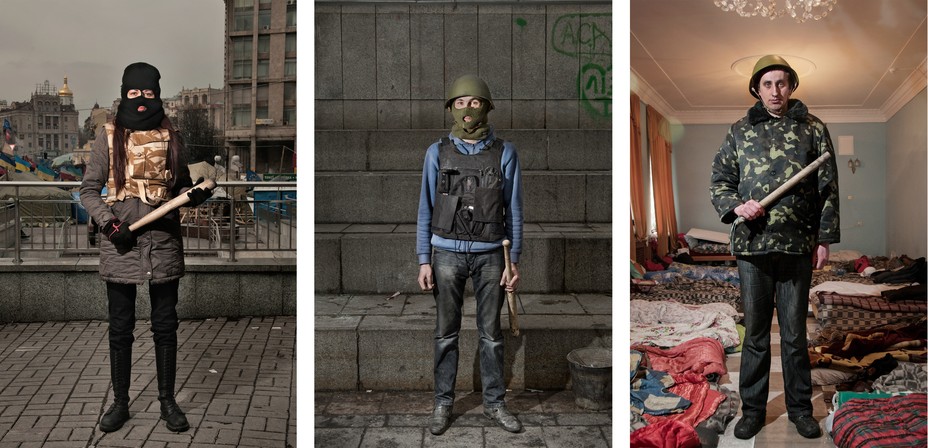 Training for Battle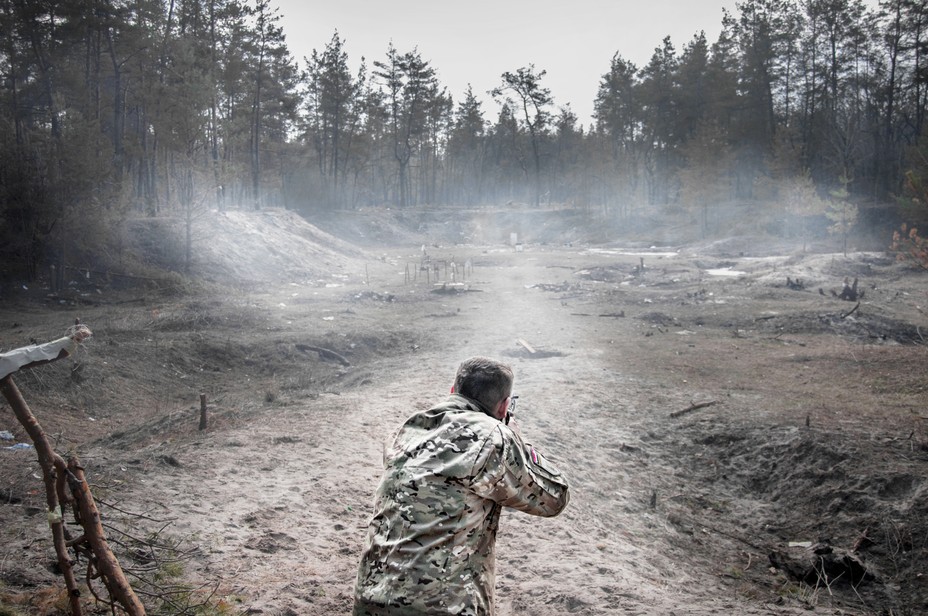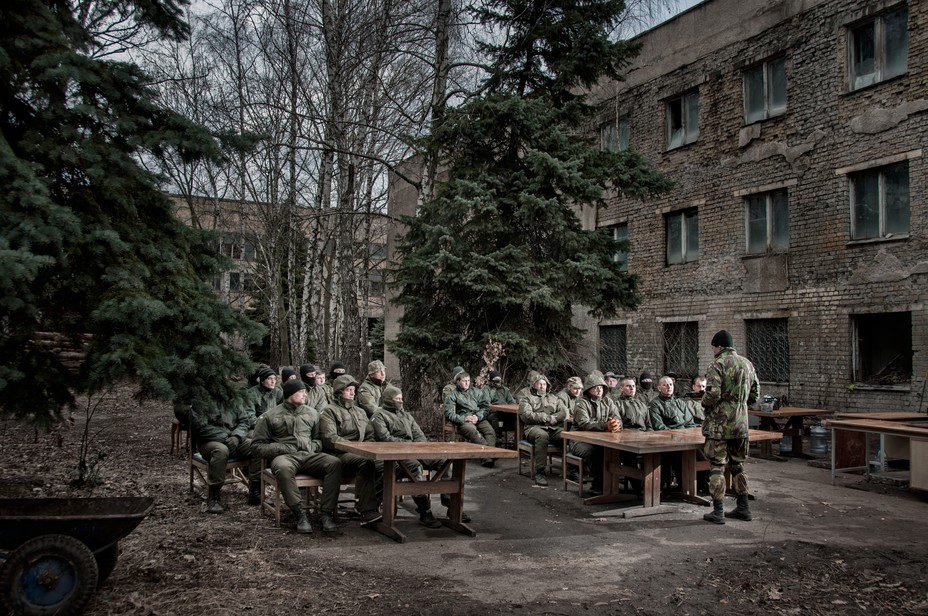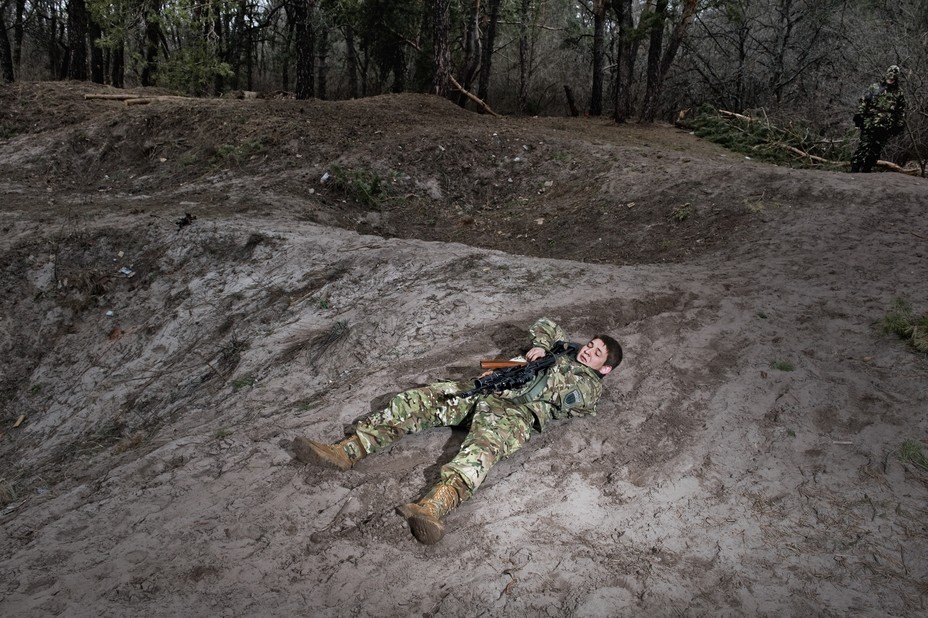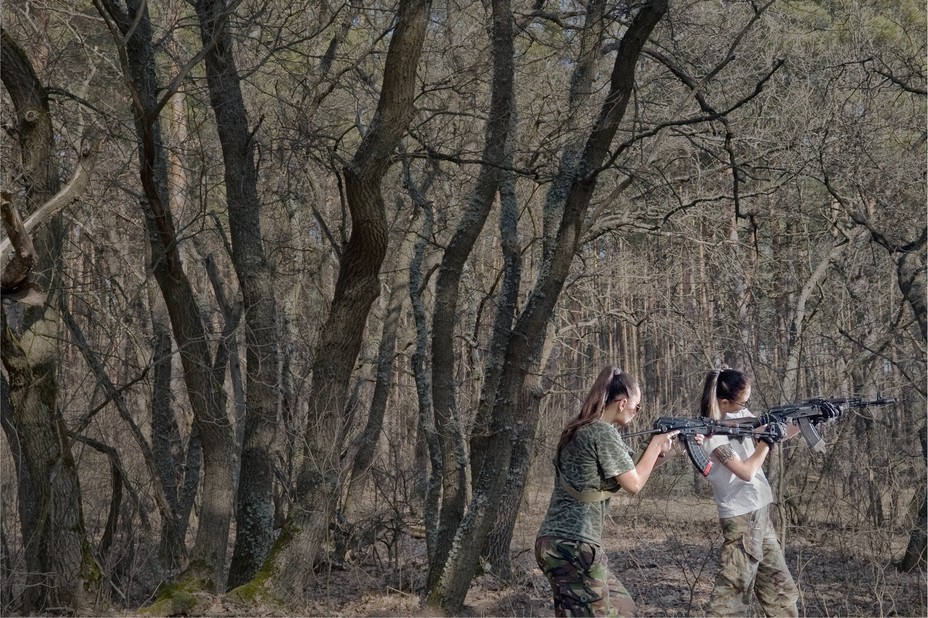 Scars of War