America's Vaccine Nationalism Isn't Working
The longer it takes for the United States to lead a global response, the more the risks compound.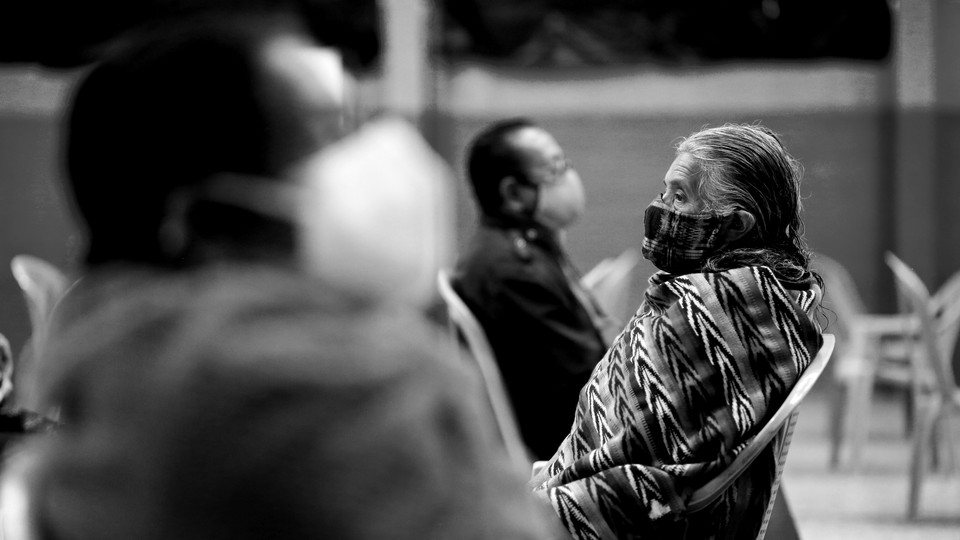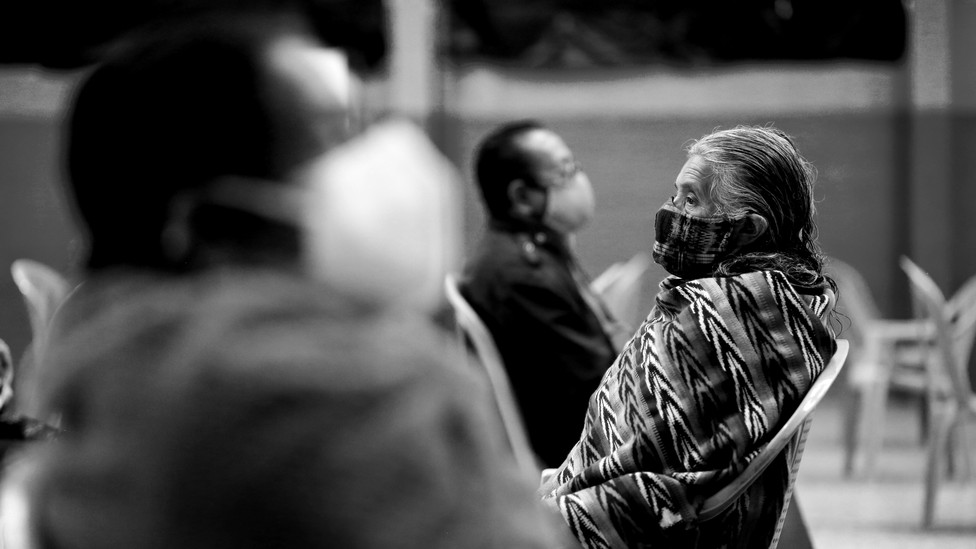 To be in America now is to witness two jarring realities at once: the quickening pace of the country's return to normalcy and the worsening march of COVID-19 beyond its borders. U.S. cities are loosening restrictions, travel is picking back up, and Americans are preparing for a bacchanalian summer. At the same time, a surge of infections in countries including Brazil and India is producing death and suffering on a tremendous scale, a reminder that controlling the virus is ultimately a global challenge. Yet the Biden administration still appears to lack a methodical plan to tackle the pandemic around the world.
"What we need is a much more coherent foreign policy for vaccine diplomacy from the Biden administration," Peter Hotez, the dean of the National School of Tropical Medicine at the Baylor College of Medicine, told me. He called for "a strategy by which the U.S. says how we're going to help orchestrate a plan to produce enough vaccine for the world."
Vaccinating the world means producing doses for upwards of 7 billion people, but no one has articulated a means of making that goal achievable. Despite saying in a speech to a joint session of Congress that he wants the United States to become an "arsenal of vaccines for other countries," President Joe Biden still seems intent on first vaccinating every American—even those who don't want to be inoculated and those who are least at risk, such as kids and teenagers—before sharing doses abroad. Meanwhile, the world is on track to record even more deaths due to COVID-19 this year than the last.
Though the State Department's coordinator of global COVID-19 response has said the Biden administration may outline more steps in the coming week, the U.S. doesn't seem to have a comprehensive plan for sharing surplus vaccines while still vaccinating its own population or for exporting technology and raw materials. It also lacks an outline for persuading Americans to invest in fighting the pandemic abroad even as it eases at home. But if the moral imperative of combatting the virus isn't enough to spur the U.S. into action, it also risks slowing the global economic recovery, importing new variants from countries still grappling with outbreaks, and needing to impose renewed shutdowns and travel bans. And the longer the U.S. waits to act, the more those risks compound.
The United States, like other wealthy nations, placed a bet on vaccine nationalism. By striking unilateral deals with pharmaceutical companies and gobbling up the world's supply early on, it wagered it could take an "America First" route to quickly vaccinate its population and only then help the rest of the world.
But America's vaccination rate is now slowing. Despite plentiful supplies, less than half of the country's population is protected by at least one dose of a vaccine, and just about a third is fully vaccinated. As my colleague Sarah Zhang has reported, the era of mass vaccinations in the U.S. is almost over; persuading the most vaccine-skeptical Americans has become the goal.
Yet those numbers still dwarf vaccination rates in most of the developing world, where infections are spiking in the countries least able to protect themselves and most disadvantaged by the West's self-interest. Washington has made a $4 billion commitment to the COVID-19 Vaccines Global Access (COVAX) acquisition and sharing program, and the U.S. did loan vaccines to Mexico and Canada, but it did so only after pleas from those countries' leaders. Part of that arrangement came with strings attached, and its fruitfulness has already run out, as Canadians travel south to swipe up unused doses and Mexico again pleads for another loan. Withering international pressure—and a shocking spike in infections and deaths—pushed the U.S. to send supplies for millions of AstraZeneca doses and equipment to India, where case records are being set almost every day.
But the world needs a Marshall Plan to invest billions in global health infrastructure, technology transfers, and exports of raw materials, the experts I spoke with said, and not just a patchwork of disjointed solutions. Until the Biden administration announced last week that it would support waiving intellectual-property protections on vaccines, the United States hadn't taken any kind of "big and bold" initiative to change the course of the pandemic abroad, Lawrence Gostin, the director of the O'Neill Institute for National and Global Health Law at Georgetown University, told me.
And even that may not be enough. Removing patent restrictions has a limited short-term effect, Hotez told me. "You can lift all of the patents tomorrow, and it wouldn't have an immediate impact … because it's not so much intellectual property that's the barrier, but the capacity, the human capital, to make these vaccines," he said. Though patent protections have limited the ability of some countries to make vaccines, the list of nations that can actually manufacture them now is already short, and the kinds of investments, training, and negotiations needed to establish facilities and scale up production can be provided only by a unified, U.S.-led global response, Hotez said.
Getting such an effort off the ground might be particularly challenging, however, as the pandemic eases in the United States. As Americans race to relax, socialize, and travel, they may assume that because life feels normal within the U.S., the virus isn't a problem elsewhere either—sapping the domestic pressure that American leaders need to feel to act now.
Building that sort of domestic support is a key focus of a recent Center for Strategic and International Studies report that itself offers a four-plank strategy for the U.S. to ensure vaccine equity. Among the suggestions: a presidential address to explain to Americans how U.S. efforts could reduce the threat of variants, reopen international travel, jump-start the global economy, and inject American influence in a diplomatic field currently dominated by Russia and China (thereby restoring the idea of America as an "indispensable" nation). The report's co-author, Katherine Bliss of the Global Health Policy Center, told me that American leaders need to make the case to the public now of the need to vaccinate vulnerable people abroad. "It's absolutely important to ensure a high level of coverage and access to the vaccines here, but that shouldn't prohibit efforts to support the international dimension, because that international dimension reinforces the protection here at home," Bliss said.
As my colleague Yasmeen Serhan has written, outbreaks in India and Brazil are a glimpse at the future of coronavirus variants, declining vaccine efficacy, and the virus's ability to wreck supply chains. Getting across the message that international investments now will save lives, economies, and the vaccine power later "needs to be happening almost simultaneously" with our own vaccination drive, Bliss said.
Many Americans already struggle to sympathize with their neighbors—convincing them to care about poorer countries, particularly while recovering from what has been a tragic and difficult year, will surely be a tougher pitch. Waiting until every American who wants a vaccine has received one before funneling more aid abroad might be the most politically palatable course. But "what we need to do can't wait," Gostin told me. That message is a call to action, but it's also a warning.