America Still Thinks It's the Election Police
After the 2020 election, who would bother to listen to the U.S. about how to run a vote?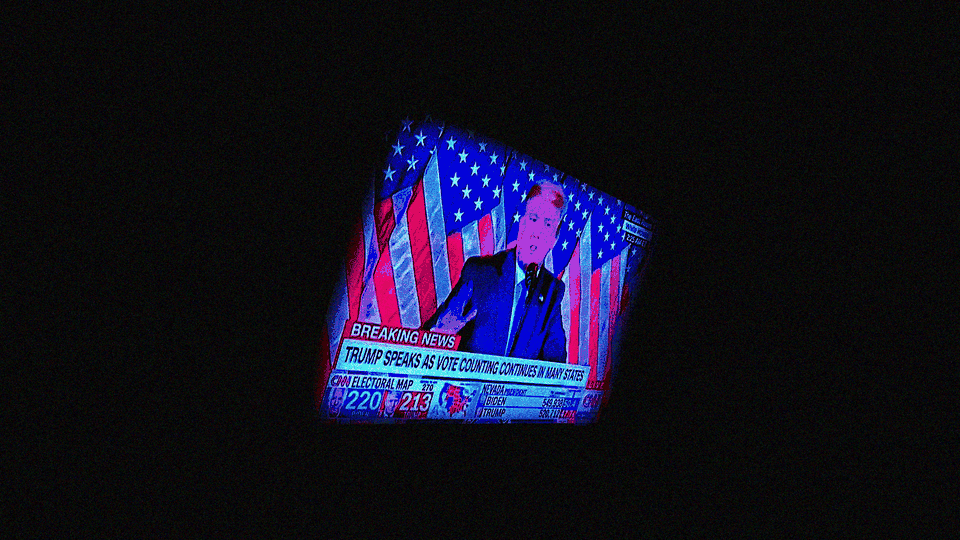 October was a busy month for the U.S. State Department officials who keep an eye on the integrity of elections abroad. Secretary of State Mike Pompeo warned multiple (unspecified) countries in Africa heading to the polls that "repression and intimidation have no place in democracies," and raised the specter of possible visa restrictions on those who fuel election-related violence. He then congratulated Bolivia's president-elect for victory in that country's "credible process" selecting a new leader. And a State Department spokesperson offered praise for a "major milestone in Seychelles' democracy," as the island nation wrapped up its elections.
More recently, Tanzania has been criticized for holding elections with "widespread irregularities" and Côte d'Ivoire got a warning that it should "show commitment to the democratic process and rule of law." Statements will likely soon be issued over polls in the tiny Pacific island nation of Palau, and the Caribbean archipelago of St. Vincent and the Grenadines. Then, in the coming weeks, the Trump administration will adjudicate the transparency and fairness of Myanmar's election, the second since the end of full military rule in 2011.
These statements, laden with scripted diplomatic jargon, don't make for exciting reading, and they rarely, outside of local media or a total dressing-down of an electoral process, warrant much news coverage themselves. But they are a persistent reminder of America's self-anointed position as an exceptional country, the administrator of the litmus test for the purity of democracies abroad. After the events of recent days in the United States, however, in which Donald Trump has made baseless claims of fraud, issued false proclamations of a victory, and launched questionable legal challenges, these pronouncements—always easy to scoff at—now look laughable. One must instead wonder: Who would now bother to listen to what Washington has to say about running an election?
During Trump's presidency, the U.S.'s role at the heart of global democracy promotion has eroded to some degree: The president repeatedly promoted dictators and undermined liberal democratic norms, at home and abroad. Yet even by that lowered standard, the past few days have damaged America's international standing. Although these certifications of foreign elections help in part to shape U.S. policy toward other countries, they are also highly symbolic, built on the foundation that American elections represent a gold standard. Though American elections have a litany of issues—they are rife with disenfranchisement, gerrymandering, and a host of other problems—the U.S. position has remained largely unchanged and unchallenged. It now seems all but certain that charges of hypocrisy from foreign governments being lectured by Washington will come more often and be harder to refute. Even with a Joe Biden victory and a relatively straightforward transition period, the U.S. will be preaching democratic values from a place of reduced integrity. It appears to be a country where millions of people, including the likely outgoing head of state, believe their own election was stolen.
Even before Election Day, there were glaring signs that all was not right with America: Buildings were boarded up for fear of violence; mail-in voting suffered a barrage of misinformation and legal challenges from Trump and his fellow Republicans; the International Crisis Group, whose work is most often associated with war-ravaged corners of the globe, issued a report warning that the U.S. election "presents risks not seen in recent history." Turnout has been enormous, ballots are being diligently counted by election officials, and fears of widespread violence have not (yet) been realized. But these positives have been overshadowed, and undermined, by Trump's actions, starting on Tuesday night, when he falsely claimed victory and railed against "fraud," a move that he telegraphed beforehand but that somehow still managed to shock, offering the opening shot in what has been a days-long, deeply embarrassing spectacle for the image of American democracy abroad.
Across much of Asia, Trump's rant, announced from the White House in a garish, flag-draped spectacle, was midday viewing, a matinee showing of an assault on the very democratic ideals the U.S. has long sought to export and often assails other governments for ignoring. Thus far, world leaders, including in Asia, have largely avoided any pointed criticism of Trump's remarks and his subsequent attacks on the legitimacy of the electoral process, but newspapers, commentators, and social-media users—particularly those in countries the U.S. would regard as allies—have not been as accommodating.
Japan's Mainichi newspaper wrote that the ongoing election debacle called into question "the intrinsic value of democracy," while India's The Hindu noted, "It was ironic, then, that a relatively peaceful election exercise in the world's oldest democracy was overshadowed by Mr. Trump himself." Marty Natalegawa, Indonesia's gregarious former foreign minister, concisely captured the moment when he told The Australian that it was "unfortunate that precisely when the need for greater spirit of co-operative partnership to deal with issues that defy national solutions alone are sorely needed, one cannot rely on such U.S. leadership." U.S. competitors, particularly China, seized on the moment, gleefully crowing about the failures and shortcomings of democracy. Such criticism from Chinese state-controlled media is not new, but the comments were particularly pointed, given the state of relations between the countries and the scale of the political circus in America.
As part of the U.S.'s judgment of democracy abroad, it has long touted its election observers, who crisscross foreign countries, making sure that ballots are being properly counted and voters fairly handled in hilltop villages and crowded capital cities alike. So it was fitting that the Organization for Security and Co-operation in Europe, which sent observers to the U.S. to monitor the polls, provided a blunt assessment of this year's contest. The vote was dogged by "baseless allegations of systematic deficiencies, notably by the incumbent president, including on election night," the organization said, adding that these efforts "harm public trust in democratic institutions."
What would the U.S. say of its own election, were it held abroad, in some faraway place rarely covered by the American news media? A country whose population is racked by a virus that has killed more than 200,000 people. A country run by a government that has all but given up attempting to control the pandemic despite an alarming uptick in cases. A country in which large portions of the population are heavily armed and have become enamored with dangerous conspiracy theories propagated at the highest levels of government and relentlessly pushed by news networks. A country whose leader has demanded that votes stop being counted, who has claimed that the tabulation of ballots is equivalent to fraud, who has preemptively claimed victory in a contested poll, and who has sought to marshal the country's legal system to assist in his victory.
When armed sheriffs arrived to secure a ballot-counting facility in Arizona, where gun-toting Trump supporters had converged, Tim Alberta, the chief political correspondent at Politico, vented on Twitter, saying that the scene was some "Third-world bullshit." One wonders what word the "third world" would use to describe the American election now.