Jacinda Ardern's Job Will Only Get Harder
The New Zealand prime minister offered the world a model for how to handle a global pandemic. But COVID-19 won't inoculate her against the political challenge to come.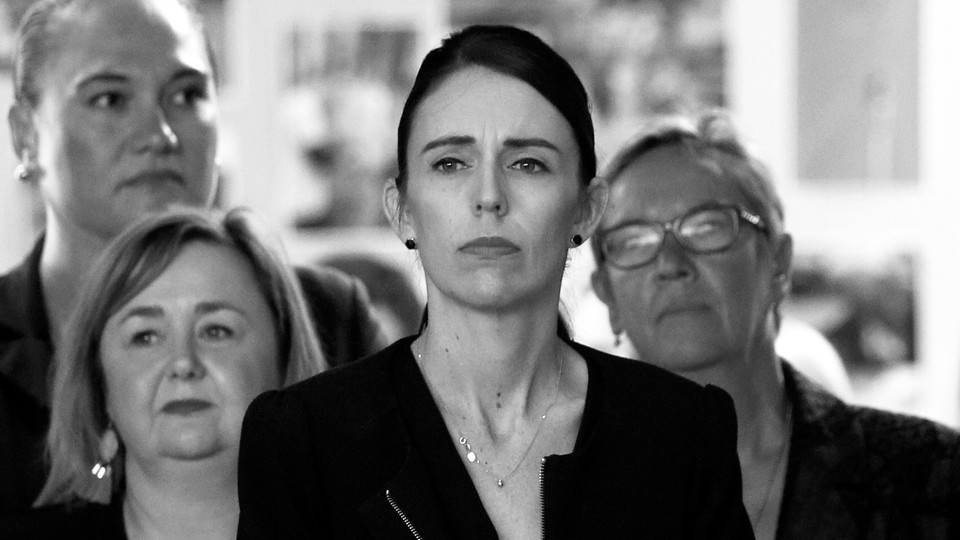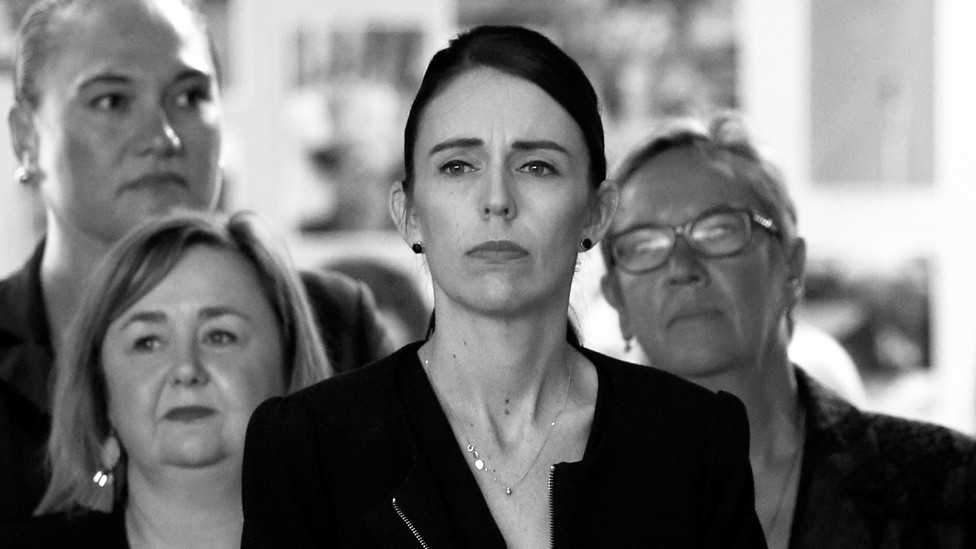 In February, Jacinda Ardern's Labour Party was down in the polls. Voters were expressing frustrations that her government had overpromised and underdelivered on major campaign issues such as inequality and housing. Some observers suggested that the New Zealand prime minister's first term would be her last.
Then the pandemic happened. While many countries floundered over how to manage the public-health crisis, Ardern emerged as one of the few world leaders poised to not only curb the spread of cases, but eliminate the coronavirus altogether (and for 24 days, New Zealand did). With clarity, compassion, and competence, Ardern became the international standard-bearer for leading a country through this crisis. Thanks in no small part to that performance, New Zealanders rewarded her with a landslide victory in an election today. With 49 percent of the vote, Ardern's Labour Party is projected to have an outright parliamentary majority—a first for any New Zealand party since the country moved to its proportional representation system more than two decades ago.
But the issue that appears to have bolstered Ardern's premiership is the same one that might make her next term even more difficult. Not only does she have to continue her efforts to protect New Zealand from the worst of the pandemic, but she must now contend with what comes next—not least a historic recession and worsening inequality. In this way, Ardern's victory foreshadows the challenge facing all world leaders in the months and years ahead: Though succeeding in the face of the pandemic is hard, dealing with its aftermath could be harder.
In her brief tenure as prime minister, Ardern has faced several crises, including last year's deadly attack in Christchurch, in which a gunman opened fire on two mosques, killing 51 worshippers. Ardern was applauded for her sensitivity, as well as her decisiveness: Within weeks of consoling survivors and grieving relatives, she passed a ban on semiautomatic weapons and assault rifles in the country with near-universal parliamentary support.
In the face of a global public-health crisis, Ardern was no less swift. In addition to sealing New Zealand's borders to all nonresidents, she imposed a nationwide lockdown at a relatively early stage, giving her government time to develop crucial measures such as increasing testing capacity and implementing contact tracing. This "go early, go hard" approach was buoyed in part by the collective buy-in of opposition politicians, public-health institutions, and New Zealanders themselves. An April poll found that nearly 90 percent of New Zealanders trusted the government to make the right decisions in dealing with the crisis, compared with the average of just 59 percent of citizens across G7 countries. That trust was ultimately warranted: In June, New Zealand became one of the first countries to lift its lockdown restrictions after consecutive weeks of no new recorded cases. Though the country briefly faced a second wave of the virus in August, by early this month its restrictions were lifted once more. With 1,524 confirmed cases and 25 deaths, its approach has been hailed as the model for the rest of the world to follow.
Ardern's success has been regarded as something of a foil to the global populist surge. Her progressive and inclusive style of politics—perhaps best exemplified through her "Be strong, be kind" mantra and her references to New Zealand as a "team of 5 million"—stands in stark contrast to the brash and divisive manner of leaders such as Donald Trump and Jair Bolsonaro (both of whom have overseen two of the worst coronavirus outbreaks worldwide). Dubbed the "anti-Trump" by former New Zealand Prime Minister Helen Clark, Ardern's reelection will no doubt be cited as evidence that a politics built on pluralist, liberal values is still viable.
Still, it would be a mistake to assume that Ardern's win is a harbinger for elections elsewhere. One reason for this is that, unlike democracies in Europe and North America, New Zealand doesn't have a realistic populist threat. Though the country does have a nationalist party in the form of New Zealand First, it doesn't resemble the antiestablishment parties on the far-right and left that have become synonymous with modern populist movements. Despite calling for more restrictive immigration policies, "New Zealand First does not look like [Marine] Le Pen's party in France or like Nigel Farage's party in the U.K.," Jennifer Curtin, a politics professor at the University of Auckland, told me. And though the party served in coalition alongside Ardern's Labour and the Green Party following the 2017 election, it fell short of the 5 percent threshold to reenter Parliament.
The other reason has to do with a more fundamental challenge facing world leaders, irrespective of how they have fared through the pandemic: While leaders such as Ardern will be remembered, and, indeed, reelected, on the basis of their success in responding to the coronavirus, that alone will not be enough to inoculate them against the challenges to come: the historic recession that is already under way, and the unemployment, poverty, and inequality that will no doubt come with it—issues that opposition parties and populists alike will be only too happy to exploit.
These also happen to be some of the areas in which the New Zealand leader could be most vulnerable. When Ardern was first elected in 2017, she pledged to reduce child poverty, build more public housing, and tackle income and wealth inequality. Yet there has been "no significant change" in the number of children living in material hardship, according to the government's latest figures; its target of building 100,000 affordable homes over the next decade was scrapped as "overly ambitious"; and income inequality, which remains endemic in the country, is poised to be entrenched further as a result of the pandemic.
Curtin said that other factors contributed to the government's inability to deliver on many of its key campaign promises, including a lack of ministerial experience (owing in part to Labour's nine years spent in opposition) and the challenge of balancing the priorities of a broad coalition. While voters might have been able to forgive the government's preoccupation with the pandemic for much of the past year, "those excuses won't hold for another three years."