The 'Absurd' New Reality of Reporting From the U.S.
The role of Washington correspondent has long been one of the most prized postings in international journalism.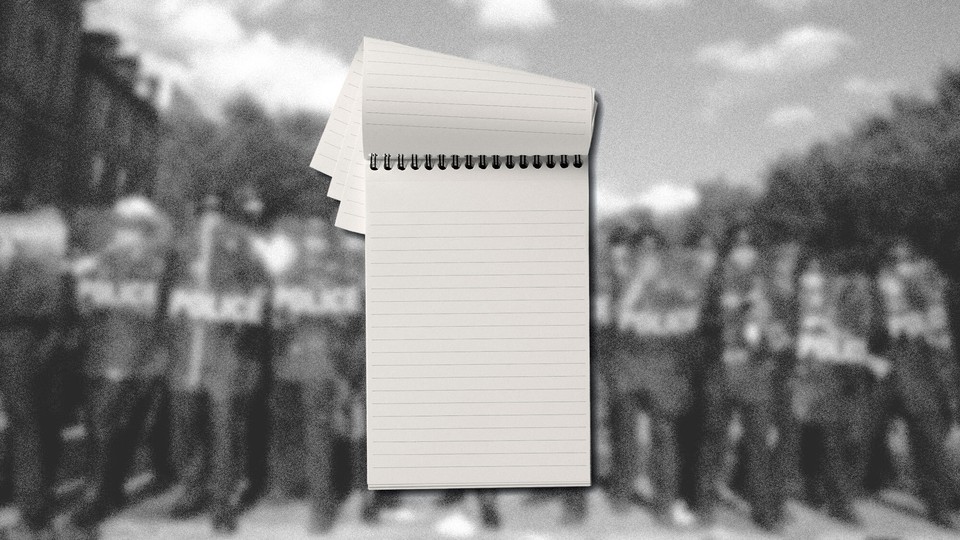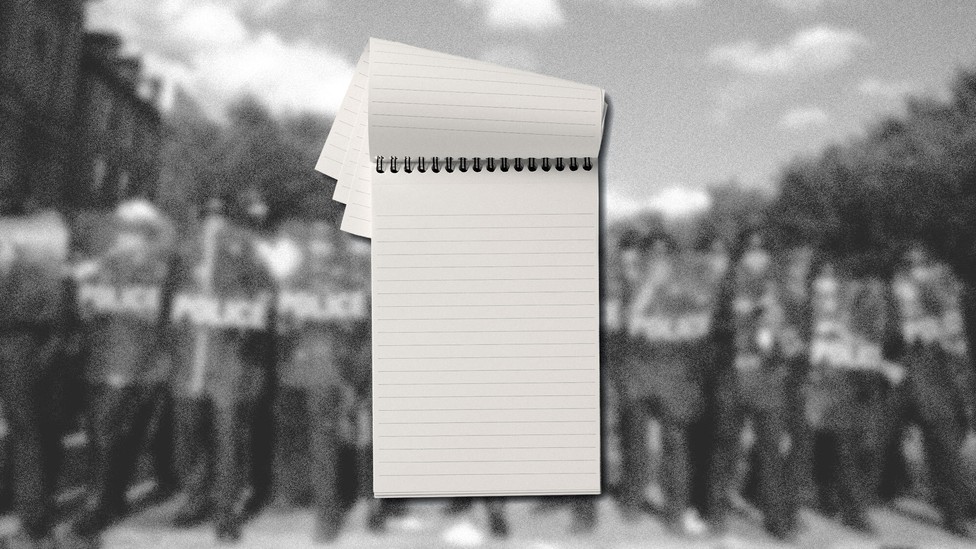 When the French journalist Sonia Dridi talks about her experience covering the past few weeks of protests against racism and police brutality in the United States, she often thinks back to another story she covered.
"The scene, seeing everyone running around Lafayette Square, really made me think of Egypt," Dridi, a Washington correspondent for the broadcaster France 24 and other French media outlets, told me of one of the early nights of protests in the capital following the killing of George Floyd. More specifically, she said, it reminded her of the scenes she witnessed in Cairo covering the civil unrest and protests that ultimately culminated in the Arab Spring. Though those events and what is happening across the U.S. now differ in many ways, both appeared to present crucial turning points, in which each country's population called for deep change. In both cases, those calls were met with state violence against peaceful protesters and journalists alike.
Though journalists such as Dridi might have experience with these types of situations, it isn't a skill set one might typically associate with foreign journalism in the American capital.
Being a Washington correspondent is among the most prestigious postings available to international journalists—a reward that is typically reserved for an outlet's most senior or highest-profile journalist. To be a Washington correspondent means keeping up with the unpredictable and tumultuous pace of American politics and, more recently, making sense of President Donald Trump's broadside attacks on both the countries they report from and, often, the media itself.
Still, the role has never been considered a particularly risky one. "The worst thing they would have to do is sit through interminable hours in the Senate waiting for [Majority Leader] Mitch McConnell to say something," Robert Mahoney, the deputy executive director of the Committee to Protect Journalists, told me.
No longer. In recent weeks, journalists—both domestic and international—have been subject to unparalleled attacks on press freedom across the U.S. Several of these incidents have involved the detention and arrest of people who identified themselves as members of the press. Others have been considerably more violent, involving the targeting of journalists with rubber bullets and chemical irritants. A photojournalist was permanently blinded in one eye as a result. Like Floyd's death, many of these incidents have been caught on camera.
Mahoney called the scale of these attacks "unprecedented," noting that six times as many journalists have been arrested in recent weeks in the U.S. as compared with all of last year. "Our security experts, who help journalists around the world, say they haven't seen police behavior as bad as this since Tahrir Square, during the Arab uprising in 2011," he said. Among those affected were journalists from foreign broadcasters, prompting governments in Australia, Germany, and Russia to issue formal responses.
In one altercation captured live on air, Minneapolis police fired rubber bullets at the reporter Stefan Simons and the camera operator Max Foerg of Deutsche Welle, despite the two identifying themselves as members of the press. This was one of two incidents involving the German broadcaster, Alexandra von Nahmen, its Washington bureau chief, told me. "It was really shocking for all of us," she said, adding that although she and her colleagues have experienced such situations in previous postings—in her case, covering anti-government protests in Russia from 2007 to 2012—they would never have expected to apply that experience to an American city.
"Coming to the U.S., I was thinking it's more or less the same as Germany," von Nahmen said. "Of course, it's a different culture and a different system of politics and government." But when it comes to values, she thought, "it's, you know, like us."
The U.S. has long been a global standard-bearer for what a free media landscape can and should look like. But it's a role the country has been drifting from in recent years. Reporters Without Borders ranked it 45th out of 180 countries in its 2020 World Press Freedom Index, down from its inaugural ranking of 17th out of 130 in 2002, a steady decline the organization attributed to "arrests, physical assaults, public denigration and the harassment of journalists" that have taken place in recent years. "The United States is no longer a champion of press freedom at home or abroad."
"It's not coming out of nowhere," von Nahmen said, noting that in the three years that she has been covering Washington, a drumbeat of anti-press sentiment has come from the president and his administration, which declared the press not only untrustworthy, but an enemy. This erosion predates the Trump era, though: More than a dozen journalists were arrested in the 2014 protests following the fatal police shooting of the black teenager Michael Brown in Ferguson, Missouri. Much like the current protests, those demonstrations faced violent crackdowns by police, including the use of tear gas, pepper spray, and rubber bullets.
"There has always been a possibility of journalists getting caught up or arrested covering civil protests in the United States," Mahoney said. Should it become the norm, he added, that wouldn't be bad news for press freedom just in America, but everywhere. "It sends a terrible message overseas to those countries that are looking for some kind of pretext or cover to crack down on their own journalists and excuse their own bad behavior." A number of countries with track records of human-rights violations—including Iran, Russia, Turkey, and China—have leapt at this opportunity to denounce the U.S. for its hypocrisy.
When I asked Dridi and von Nahmen whether they viewed these latest attacks against journalists as a watershed moment for press freedom in America, both said that it could be. "I got a lot of emails from my superiors, from colleagues, and so very often there was the sentence: 'Hopefully it's not going to be the new normal in the U.S.,'" von Nahmen said. "There is still this belief, and the hope, of course, that … it's going to be normal again."
"At the moment," she added, "we don't know."
"When I was in Egypt, most of the time I just felt [that] the situation was absurd," Dridi said. It was a feeling she told me she felt most strongly after Trump, having just threatened to unleash the military on protesters, posed with a Bible outside a church after security forcefully cleared a nearby protest. "It just seemed absurd," Dridi said of the incident. "Now in America, I feel that more and more."