Trump and Kim's Interactions Aren't Transactional Anymore
Negotiations between Washington and Pyongyang entail the good, the bad, and the ugly of any relationship.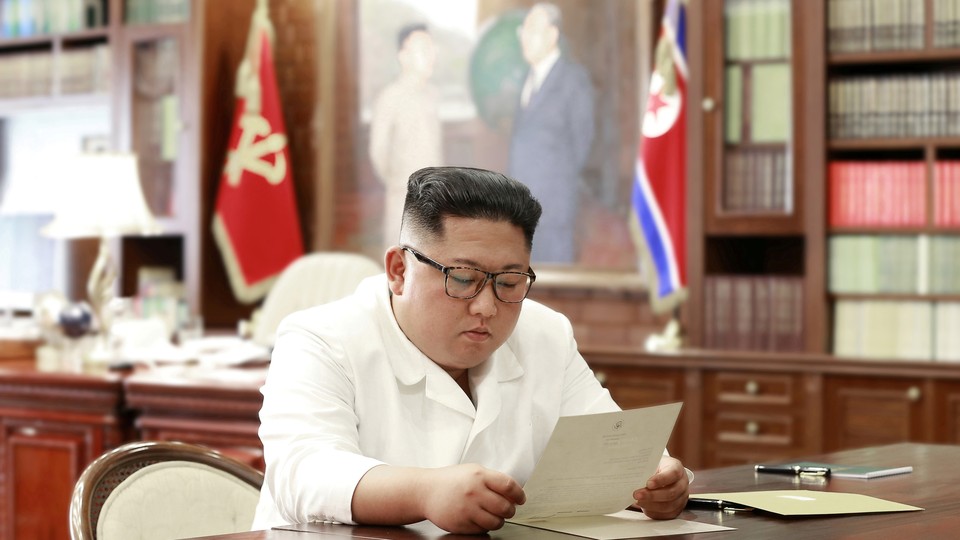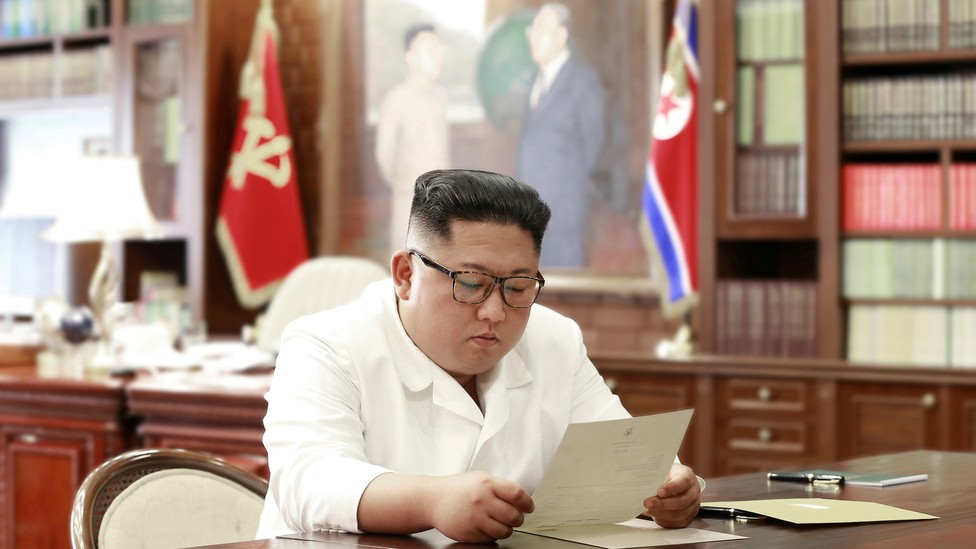 There's a Korean saying that goes "Chop 10 times, and there isn't a tree that won't fall over." Sometimes that number goes up to 100, but the underlying point—fundamental to courtship in South Korea—is one of persistence. Women are expected to play hard to get until a man proves he's worth her time and her heart. The first rejection hardly ever means "no"; it just means you have to work harder and she will eventually come around.
When it comes to the world of work, a similar mentality of "Keep at it till you make it" is often fueled by the hierarchical nature, albeit in sharply different ways and degrees, of both North and South Korean society—orders from the top must be followed. Failure, or declaring something impossible before trying, is never an option.
Perhaps this philosophy was Kim Jong Un's guiding star during his February summit with President Donald Trump in Hanoi. At the time, the North Korean leader refused to budge on his offer that Pyongyang would dismantle its Yongbyon nuclear complex in exchange for key sanctions relief, and appeared to have no Plan B when Trump rejected that bargain. Perhaps he was of the belief that persistence would prevail. (Or perhaps it was just the good old-fashioned "salami slicing" tactics common in North Korean negotiations.)
Regardless, despite positive public statements from both delegations immediately following a no-deal outcome in Hanoi, North Korea had clearly been the unhappy party, and nuclear diplomacy remained deadlocked, with virtually no direct communication between the two countries' negotiating teams. All the while, Pyongyang continued to develop its nuclear-weapons arsenal.
Trump and Kim have, for better or worse, embarked on relationship summitry. This means their interactions or negotiations cannot simply be transactional—the process entails the good, the bad, and the ugly of any relationship. It means extra work is needed to cajole, explain, and patch up hurt feelings as needed. It means that the stakes are higher because if talks fail at the summit level, there is nowhere else to go. That is what makes the news that Trump had sent an "excellent" letter to Kim all the more important.
Effectively since Hanoi, Pyongyang had ghosted Washington's repeated calls to continue discussions between negotiators, while lobbing insults at senior United States officials through its state media for interfering with the two leaders' relationship. Trump's latest letter shows that, at the highest level at least, the bromance continues. Kim recently sent what Trump called a "beautiful letter" on the one-year anniversary of their first meeting in Singapore and just days before Trump's birthday (though it reportedly lacked details on how to break the current diplomatic lull). The response from Trump indicates that there is still some warmth between the pair amid an awkward and tense phase in the relationship between their two countries.
Yet Kim has also shown that he has other options if this tree doesn't fall—he sat down with Russian President Vladimir Putin in April, and Chinese leader Xi Jinping visited Kim in Pyongyang last week. Rekindling these Cold War alliances signals that Pyongyang is not obsessed with Washington, has other means of survival should summitry fail, and has the backing of two major powers as it deals with Washington.
Trump's unconventional (and even brash) style in foreign affairs is unfortunately inescapable. But unconventionality, if used strategically and creatively, might prove to yield lasting breakthroughs when dealing with a unique country like North Korea. The continued exchange of love letters between the two leaders, although normally inadvisable under any other American president, might need to become a new norm. Trump and Kim cannot regularly converse on the sidelines of major international summits like other normal states, and communicating directly with Kim is the surest way to glean insights into North Korean thinking.
So what did the president say?
The contents of this latest love letter are not yet public—it is not clear if they will be released at all. But Trump would have done well to begin with language that reciprocates the "very personal, very warm, very nice letter" that Kim sent him. Playing up their personal chemistry doesn't hurt, particularly to a counterpart who values upholding his dignity and prefers relationship building rather than a more Western, businesslike approach of cutting to the chase.
He could then briefly explain why he was unable to accept Kim's proposal—why shutting down Yongbyon is not enough for sanctions relief; why he opposes piecemeal agreements without an agreed outcome for denuclearization; and why their most recent summit ended without an agreement. Surely this was all conveyed at the time, but official statements from the regime since then indicate confusion and even disbelief about the turn of events in Hanoi. Such an explanation can be drafted artfully without groveling at North Korea's feet.
It's best for Kim to hear these directly from Trump, to prevent or minimize misinterpretations during the transmitting of messages up the North Korean system or through public statements written with an eye toward domestic audiences. This would also signal to Kim that Trump's advisers are not interfering with their relationship, alleviating any concerns the regime might have about the last meeting and Washington's approach to nuclear negotiations. Kim would have seen firsthand in Hanoi that there is virtually no daylight between Trump, National Security Adviser John Bolton, and Secretary of State Mike Pompeo on the fundamental need for Kim to eventually place all his nuclear-weapons programs on the table and on the conditions for lifting sanctions. But another nicely worded letter would reiterate that Trump and his team share this view.
It would also help if Trump then suggested that before their next rendezvous, and in order to make their meeting time valuable, the two countries' negotiators be instructed to begin discussing scenarios that would lead to a comprehensive road map of every trade-off that ends in complete denuclearization and a peace regime. Kim, in particular, needs to provide clearer guidelines because North Korean negotiators were not given any room to discuss the nuclear issue before Hanoi, and even before Singapore. Both teams should meet with their own versions of this road map in hand, which would inevitably depict each side's definition of "denuclearization" or final destination—zero North Korean nuclear-weapons capability for Washington and the eventual withdrawal of an American military presence on and around the Korean Peninsula for Pyongyang. The aim is to agree on a shared road map or comprehensive agreement. As these negotiations proceed, they can still strike smaller deals to get the ball rolling on denuclearization.
And finally, Trump could also remind Kim that his lead negotiator, Steve Biegun, speaks on his behalf and at his instruction. This would empower Biegun in the eyes of North Korea—ever since the Singapore Summit, Pyongyang has tried to bypass working with government representatives and deal directly with the American president.
The current deadlock in negotiations has made South Korean President Moon Jae-in's job harder than ever, because Hanoi highlighted a fundamental sticking point that could force him to essentially choose sides if neither party is willing to settle for a more flexible compromise. In an upcoming meeting with Trump in Seoul, Moon will need to discuss substantive options rather than simply keep talks alive. Compounding his dilemma is the pressure of time—he has about three years left in his single-term presidency and wants to become the first peacemaker in inter-Korean history. (Trump has his own deadline of sorts, with his campaign for reelection kicking into gear.)
But Washington and Pyongyang have yet to agree on the goals for denuclearization. Despite all the relationship summitry, North Korea is steadily advancing its nuclear-weapons program and has shown no signs that it might one day scrap it. This makes it easy to be pessimistic about the prospects for denuclearization.
Before breaking up, though, Washington and Pyongyang need to allow diplomatic negotiations to function properly and test each other's intentions; the president's next love letter might just be able to break the pause in talks. After all, if you take enough swings, the tree eventually falls.