Saudi Arabia's Shifting Narrative on Jamal Khashoggi's Killing
What is strange about Riyadh's version of events is how poorly it concealed what happened to the journalist.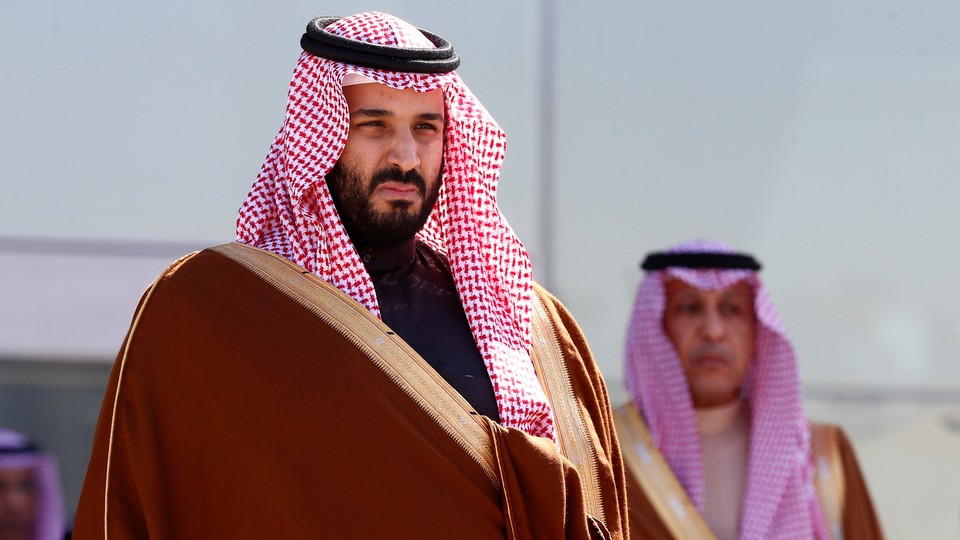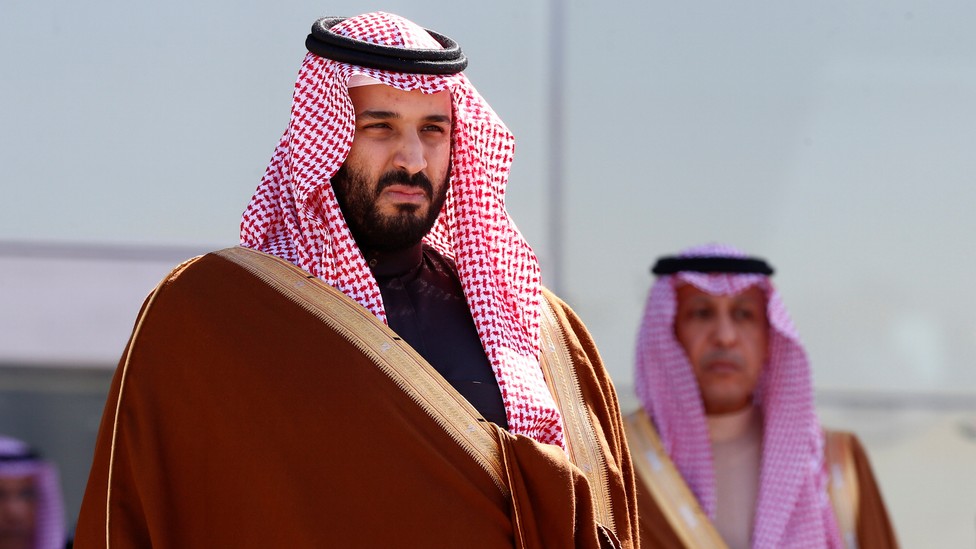 First they said that he left unharmed. Then that he disappeared. Then that he died accidentally in a fistfight. Now Saudi authorities say that Jamal Khashoggi was killed—and that his death was premeditated.
The changing narratives, complemented by the steady drip of leaks about the killing from Turkish officials, have succeeded in keeping the Khashoggi story in the news weeks after the journalist's disappearance. The sharply differing stories suggest two alternatives: that officials in Riyadh do not have control over what happens at their consulate in Istanbul, or that they wantonly put out misinformation.
Saudi Arabia is hardly alone in the way it wields misinformation (nor is dissembling by governments a new phenomenon). The Nixon administration misled the public about progress in the Vietnam War; Russia has rejected any role in the attempted assassination of a former spy, not to mention the shooting down of a Malaysia Airlines plane by pro-Moscow rebels in Ukraine; and President Donald Trump's Twitter feed is the stuff of "alternative facts."
What is strange about the Saudi version of events is how poorly it concealed what happened to Khashoggi. Why did Riyadh even bother? Simple: to control the domestic discourse, muddy the waters of international opinion, and protect the carefully cultivated image of the country and its ruler.
A recent parallel to the Khashoggi case came this year with the attempted poisoning of Sergei Skripal, the former Russian intelligence agent, and his daughter in the U.K. They survived the use of a deadly nerve agent, but a British woman died after accidentally coming in contact with it. London has pointed the finger squarely at Moscow. Russia, like Saudi Arabia, denied that it had anything to do with the attempt.
In the face of evidence to the contrary, the Kremlin said the two alleged assassins sent to Britain to kill Skripal were actually tourists on a weekend trip to the cathedral city of Salisbury. That explanation provided fodder for internet memes in the West, but it apparently convinced the Russian public that the pair had nothing to do with the attempted killing: A recent poll suggests that only 3 percent of Russians believe Moscow was behind the attack.
This is not to say that Saudi propaganda efforts are of poor quality. Far from it. In recent years, Saudi Arabia, its allies, and its adversaries have undertaken sophisticated campaigns to bolster their reputations and tarnish those of their rivals. Even during the Khashoggi case, as the kingdom's public response looked hapless, it was carrying out a high-tech campaign online to stifle domestic and regional dissent about the killing.
Marc Owen Jones, an assistant professor at HBKU in Doha who researches Arab propaganda and Twitter bots, told me that after analyzing a month's worth of tweets in Arabic that used the "Jamal Khashoggi" hashtag, he found that most of those tweets were pro-Saudi. This narrative was boosted by specific accounts, as well as by bots.
"I don't think many people believe what the Saudi narrative says," he said. "Yet on Twitter, it certainly seems the dominant message."
Jones said the point wasn't necessarily to convince people about the Saudi narrative. "The point is to drown out other negative information on alternate narratives to muddy the discourse," he told me. "Because even muddying waters, adding that slight bit of ambiguity, even if it's such a preposterous story, is sometimes enough to say, 'There's two sides to the story.' "
Saudi Arabia's image abroad had seen a marked improvement since the ascent of Crown Prince Mohammed bin Salman in June 2017. The kingdom's public-relations machine presented a picture of a modernizing country. The campaign was so effective that coverage of the kingdom focused on reforms promoted by the prince, who is known as MbS. Regionally, Riyadh took on a more muscular posture to counter Iran's growing influence.
The Khashoggi killing caught that machine completely off guard. At least three American firms representing Saudi Arabia parted ways with the kingdom in recent weeks.
"As an agency, you couldn't justify murder, could you?" Steve Barrett, the executive editor of PR Week, which covers the industry, told me.
Although countries hire Western public-relations firms to burnish their image and further their interests abroad, many of these companies back out of contracts when faced with scrutiny.
Ketchum, which began working with Russia when it was still viewed in the West as a democracy, ended its contract with Moscow after the invasion of Ukraine. Similarly, Weber Shandwick cut ties with Egypt following scrutiny in The Atlantic of its work with that country's notorious intelligence services; it now declines to perform political work for foreign governments. Bell Pottinger, the famed British company, had to close entirely because of its controversial, racially tinged campaign in South Africa.
Having said that, any firm that represented Saudi Arabia under MbS could hardly have foreseen the international fallout from Khashoggi's killing. Now they face an entirely different problem: How do they repair Saudi Arabia's reputation?
"There's now such deep skepticism about the Saudi PR machine that whatever they come up with, whatever they position, I think it's going to be continuously challenged," Neil Quilliam, an expert on the region at Chatham House, a U.K. think tank, told me. "It's almost like game over. It's incredible. It's such a massive shot in the foot. It's staggering."