Some of the People Trump Has Blamed for Russia's 2016 Election Hack
A "400 pound" person, someone living in New Jersey, and now "a lot of people out there"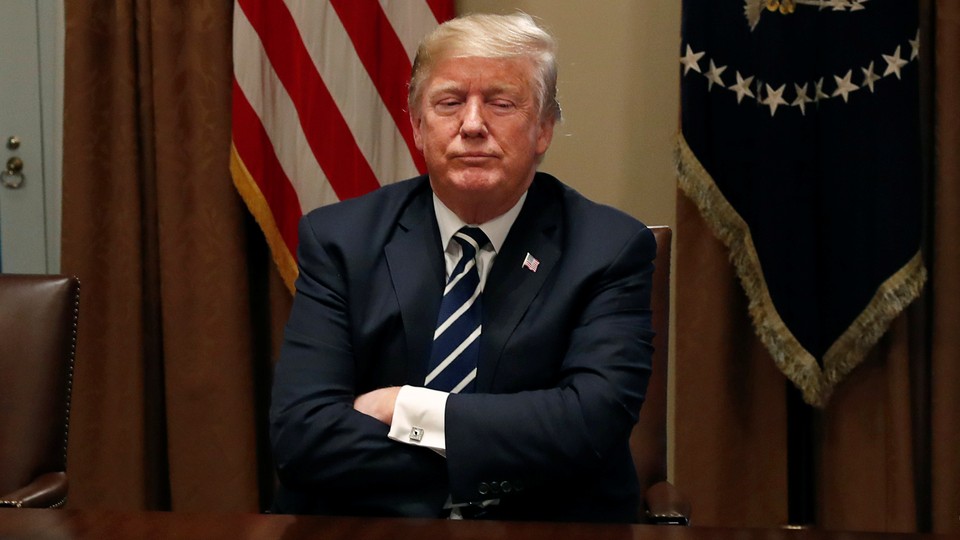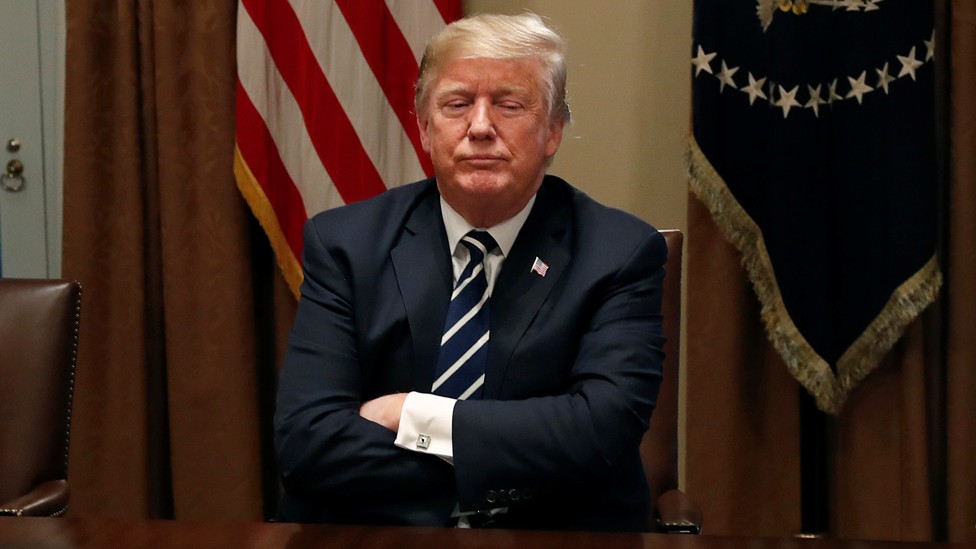 The Democratic National Committee, China, a 400-pound person: These are just some of the people and entities Donald Trump has blamed for interfering in the 2016 election despite the assessment by U.S. intelligence agencies that Russia was behind the hack.
When he was still a presidential candidate, Trump, reacting to the news that Russia was interfering with U.S. elections, issued a statement that said: "We believe it was the DNC that did the 'hacking' as a way to distract from the many issues facing their deeply flawed candidate and failed party leader. Too bad the DNC doesn't hack Hillary Clinton's 33,000 missing emails."
As the controversy grew, Trump acknowledged during a September 2016 presidential debate with Clinton, then the Democratic presidential nominee, that "it could be Russia," but he immediately added: "But it could also be China. It could also be lots of other people. It also could be somebody sitting on their bed that weighs 400 pounds, okay?" This is a theme he repeated in a subsequent presidential debate, saying that Clinton had "no idea whether it is Russia, China, or anybody else."
Soon after his election, Trump said it "could" be Russia or China, "and it could be some guy in his home in New Jersey." Several times during his presidency, Trump has said he thinks Russia was behind the hack, but has then immediately added a statement like, "And I think it could have been other people and other countries. It could have been a lot of people interfered."
Last November, Trump met with Russian President Vladimir Putin on the sidelines of the Asia-Pacific Economic Cooperation summit in Vietnam, and later told reporters that Putin assured him that he didn't meddle in the presidential election. He sided with Putin again this week, referring to Putin's "extremely strong and powerful" denial of Russian meddling.
But on Tuesday, a day after the now-infamous news conference Trump held with Putin, the American president tried to reverse his remarks that he believed the Russian leader's assurances about the alleged hacking over the U.S. intelligence assessment. "I accept our intelligence community's conclusion that Russia's meddling in the 2016 election took place," Trump said. At first it seemed like damage control—but then there was a familiar turn.
His next two sentences were: "Could be other people also. There's a lot of people out there."