What Happened at the Thailand 'Black Site' Run by Trump's CIA Pick
The Senate's 2014 report on torture details what "enhanced interrogation" really entailed.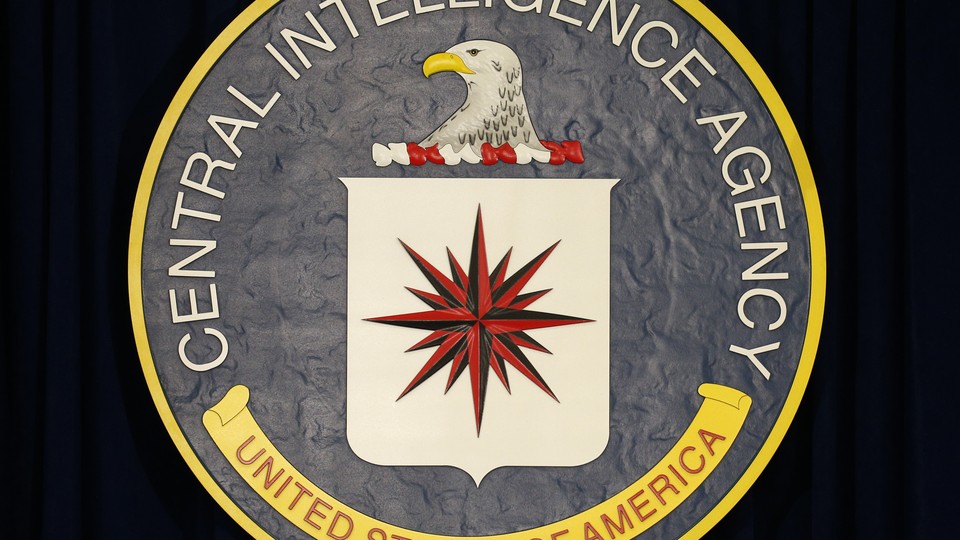 Editor's Note:
This story has been updated to reflect details that emerged after the retraction of a ProPublica story about Gina Haspel's CIA career.  
As soon as Gina Haspel got the nomination to become CIA director, America's debate over the use of torture came roaring back. The country has intermittently reckoned with the legacy of the Bush-era programs that sanctioned the disappearance and torture of terrorism suspects—recently, for instance, when then-candidate Trump declared in 2016 that "torture works" and that he wanted to bring back outlawed techniques like waterboarding and "much worse." And though the CIA stopped using what it called "enhanced interrogation" methods about a decade ago, Haspel was among those who oversaw their use after 9/11.
In 2002, Haspel was in charge of a secret "black site" prison in Thailand where detainees were subject to abusive interrogation techniques. In a 6,700-page classified report on the CIA's interrogation programs, the Senate Intelligence Committee documented among other things what agency contractors and personnel did at the site to Abu Zubaydah—a Saudi-born Palestinian citizen accused of a "key role" in al-Qaeda, including possible advance knowledge of major attacks—and Abd al-Rahim al-Nashiri—a Saudi national suspected of involvement in al-Qaeda's bombing of the American destroyer USS Cole in 2000. In 2018, ProPublica retracted an earlier report that said Haspel ran the site during Abu Zubaydah's interrogation. Haspel's tenure began after the Zubaydah episode, according to The New York Times, but coincided with at least some of the torture of Abd al-Rahim al-Nashiri. (Both are now imprisoned at Guantanamo Bay, where they are considered "high value" detainees.)
The committee released a declassified summary of its report in 2014. Among other key conclusions, the committee's majority held that the CIA had not only misled policymakers and the public about the nature of its interrogation programs, but also that the techniques used were ineffective as well as brutal. Though Haspel's name never appears in the declassified summary, other reports have identified her as having been in charge of the Thailand site, which the summary refers to as "Detention Site Green," subsequent to the torture of Abu Zubaydah. That site was closed by the end of 2002; it would take another four years for Abu Zubaydah to be transferred from CIA custody to Guantanamo, where he has been incarcerated for more than 11 years.
What follows is an excerpt, lightly edited for length, of the Intelligence Committee's summary report dealing with what happened at CIA black sites, including at Detention Site Green.
---
On August 3, 2002, CIA Headquarters informed the interrogation team at DETENTION SITE GREEN that it had formal approval to apply ... enhanced interrogation techniques, including the waterboard, against Abu Zubaydah. ...
From August 4, 2002, through August 23, 2002, the CIA subjected Abu Zubaydah to its enhanced interrogation techniques on a near 24-hour-per-day basis. After Abu Zubaydah had been in complete isolation for 47 days, the most aggressive interrogation phase began at approximately 11:50 AM on August 4, 2002. Security personnel entered the cell, shackled and hooded Abu Zubaydah, and removed his towel (Abu Zubaydah was then naked). Without asking any questions, the interrogators placed a rolled towel around his neck as a collar, and backed him up into the cell wall (an interrogator later acknowledged the collar was used to slam Abu Zubaydah against a concrete wall). The interrogators then removed the hood, performed an attention grab, and had Abu Zubaydah watch while a large confinement box was brought into the cell and laid on the floor. A cable states Abu Zubaydah "was unhooded and the large confinement box was carried into the interrogation room and paced [sic] on the floor so as to appear as a coffin." The interrogators then demanded detailed and verifiable information on terrorist operations planned against the United States, including the names, phone numbers, email addresses, weapon caches, and safe houses of anyone involved. CIA records describe Abu Zubaydah as appearing apprehensive. Each time Abu Zubaydah denied having additional information, the interrogators would perform a facial slap or face grab. At approximately 6:20 PM, Abu Zubaydah was waterboarded for the first time. Over a two-and-a-half-hour period, Abu Zubaydah coughed, vomited, and had "involuntary spasms of the torso and extremities" during waterboarding. Detention site personnel noted that "throughout the process [Abu Zubaydah] was asked and given the opportunity to respond to questions about threats" to the United States, but Abu Zubaydah continued to maintain that he did not have any additional information to provide. In an email to OMS leadership entitled, "So it begins," a medical officer wrote:
The sessions accelerated rapidly progressing quickly to the water board after large box, walling, and small box periods. [Abu Zubaydah] seems very resistant to the water board. Longest time with the cloth over his face so far has been 17 seconds. This is sure to increase shortly. NO useful information so far. … He did vomit a couple of times during the water board with some beans and rice. It's been 10 hours since he ate so this is surprising and disturbing. We plan to only feed Ensure for a while now. I'm head[ing] back for another water board session.
The use of the CIA's enhanced interrogation techniques—including walling, attention grasps, slapping, facial hold, stress positions, cramped confinement, white noise and sleep deprivation—continued "in varying combinations, 24 hours a day, for 17 straight days," through August 20, 2002. When Abu Zubaydah was left alone during this period, he was placed in a stress position, left on the waterboard with a cloth over his face, or locked in one of two confinement boxes. According to the cables, Abu Zubaydah was also subjected to the waterboard "2-4 times a day … with multiple iterations of the watering cycle during each application."
The "aggressive phase of interrogation" continued until August 23,
2002. Over the course of the entire 20-day "aggressive phase of interrogation," Abu Zubaydah spent a total of 266 hours (11 days, 2 hours) in the large (coffin size) confinement box and 29 hours in a small confinement box, which had a width of 21 inches, at depth of 2.5 feet, and a height of 2.5 feet. The CIA interrogators told Abu Zubaydah that the only way he would leave the facility was in the coffin-shaped confinement box.
According to the daily cables from DETENTION SITE GREEN, Abu Zubaydah frequently "cried," "begged," "pleaded," and "whimpered," but continued to deny that he had any additional information on current threats to, or operatives in, the United States.
By August 9, 2002, the sixth day of the interrogation period, the interrogation team informed CIA Headquarters that they had come to the "collective preliminary assessment" that it was unlikely Abu Zubaydah "had actionable new information about current threats to the United States." On August 10, 2002, the interrogation team stated that it was "highly unlikely" that Abu Zubaydah possessed the information they were seeking. …
DETENTION SITE GREEN personnel also informed CIA Headquarters that it was their assessment that the application of the CIA's enhanced interrogation techniques was "approach[ing] the legal limit." The chief of CTC [the CIA's Counterterrorism Center], Jose Rodriguez, responded:
Strongly urge that any speculative language as to the legality of given activities or, more precisely, judgment calls as to their legality vis-a-vis operational guidelines for this activity agreed upon and vetted at the most senior levels of the agency, be refrained from in written traffic (email or cable traffic). Such language is not helpful.
DETENTION SITE GREEN cables describe Abu Zubaydah as "compliant," informing CIA Headquarters that when the interrogator "raised his eyebrow, without instructions," Abu Zubaydah "slowly walked on his own to the Water table and sat down." When the interrogator "snapped his fingers twice," Abu Zubaydah would lie flat on the waterboard. Despite the assessment of personnel at the detention site that Abu Zubaydah was compliant, CIA Headquarters stated that they continued to believe that Abu Zubaydah was withholding threat information and instructed the CIA interrogators to continue using the CIA's enhanced interrogation techniques.
At times Abu Zubaydah was described as "hysterical" and "distressed" the level that he was unable to effectively communicate. Waterboarding sessions "resulted in immediate fluid intake and involuntary leg, chest and arm spasms" and "hysterical pleas." In at least one waterboarding session, Abu Zubaydah "became completely unresponsive, with bubbles rising through his open, full mouth." According to CIA records, Abu Zubaydah remained unresponsive until medical intervention, when he regained consciousness and expelled "copious amounts of liquid." This experience with the waterboard was referenced in emails, but was not documented or otherwise noted in CIA cables. When two CIA Headquarters officers later compared the Abu Zubaydah interrogation videotapes to the cable record, neither commented on this session. A review of the catalog of videotapes, however, found that recordings of a 21-hour period, which included two waterboarding sessions, were missing.
CIA personnel at DETENTION SITE GREEN reported being disturbed by the use of the enhanced interrogation techniques against Abu Zubaydah. CIA records include the following reactions and comments by CIA personnel:
August 5, 2002: "want to caution [medical officer] that this is almost certainly not a place he's ever been before in his medical career. … It is visually and psychologically very uncomfortable."
August 8, 2002: "Today's first session … had a profound effect on all staff members present … it seems the collective opinion that we should not go much further … everyone seems strong for now but if the group has to continue … we cannot guarantee how much longer."
August 8, 2002: "Several on the team profoundly affected ... some to the point of tears and choking up."
August 9, 2002: "two, perhaps three [personnel] likely to elect transfer" away from the detention site if the decision is made to continue with the CIA's enhanced interrogation techniques.
August 11, 2002: Viewing the pressures on Abu Zubaydah on video "has produced strong feelings of futility (and legality) of escalating or even maintaining the pressure." Per viewing the tapes, "prepare for something not seen previously."
After the use of the enhanced interrogation techniques ended, CIA personnel at the detention site concluded that Abu Zubaydah had been truthful and that he did not possess any new terrorist threat information.