Diplomatic Expulsions Won't Deter Russia
To really punish Putin, Britain will have to crack down on his associates' illicit funds.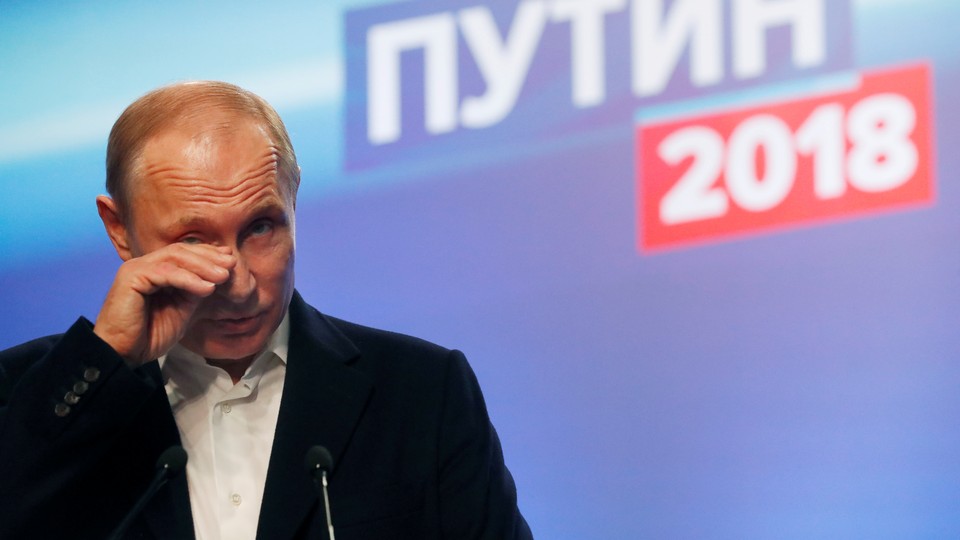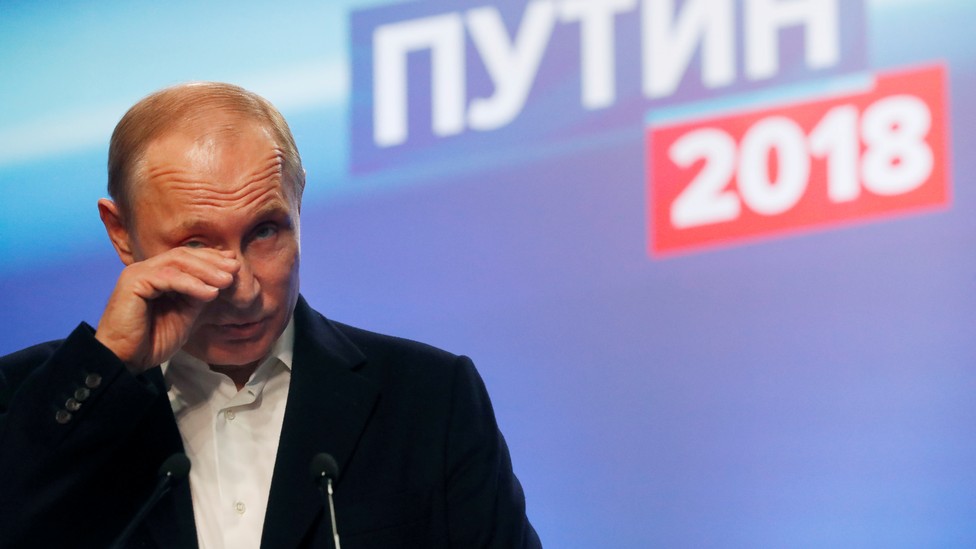 In the span of a day, more than 100 Russian diplomats across North America and Europe were told that they'd be getting the boot—a mass expulsion coordinated by 23 countries in response to this month's nerve-agent attack on former Russian spy Sergei Skripal and his daughter Yulia in the English city of Salisbury. The move was a stunning show of international solidarity with the United Kingdom, which itself expelled 23 Russian diplomats last week, and was heralded by British Foreign Secretary Boris Johnson as the "largest collective expulsion of Russian intelligence officers ever."
The largest of these expulsions came from the Trump administration, which despite its initial reluctance to hold Moscow accountable for the attack, has given 60 Russian diplomats just one week to leave the United States—the largest such expulsion in U.S. history. It also announced the closure of the Russian consulate in Seattle, a decision the White House attributed to its proximity to both aviation company Boeing and U.S. submarine bases.
The coordinated mass expulsion of diplomats is no small feat, showcasing a degree of Western solidarity not seen since the imposition of sanctions against Russia for its annexation of Crimea in 2014. No doubt it was seen this way by Moscow, which dubbed the move a "provocative gesture of solidarity with London." Still, such expulsions are highly symbolic. Historically, it has been almost impossible to know exactly what impact, if any, these shake-ups have on Russia's intelligence capability. They can also be self-defeating. Russia, which maintains that it had nothing to do with the Salisbury poisoning, has already pledged to respond to reprisals in kind, just as it did when it expelled 23 British diplomats last week. Though Moscow has yet to announce retaliations, its embassy in Washington has begun crowdsourcing which U.S. consulate it will shutter in response (as of this writing, the U.S. Consulate General in St. Petersburg is leading).
There's also something anachronistic about expulsions of this sort. "These diplomatic expulsions made sense in 1971," Roman Borisovich, a Russian banker-turned-anti-corruption activist, told me, noting that while such tactics may have been popular during the Cold War, they have little place in 2018. "Russia doesn't need these diplomats to conduct its intelligence and all its other activities. They have Facebook and everything else. … These measures were not just inadequate and inefficient—I think they're actually harmful."
Borisovich is one of several voices who, in the weeks after the Salisbury attack, has told British officials that expelling Russian intelligence officials alone won't be enough. If they want to deter Russian President Vladimir Putin, they need to follow the money—specifically, the assets of his associates in Britain, like Chelsea Football Club owner Roman Abramovich or aluminum magnate Oleg Deripaska. Their long history of funneling dubiously sourced assets through the British tax system through various loopholes is well-documented. One way they are believed to do this is through Britain's so-called "golden visas," a cash-for-residency scheme which grants individuals permanent residency in five years if they invest 2 million pounds or more into U.K. government bonds or companies. For 10 million pounds, they can get permanent residency in just two years. According to an October 2015 report by Transparency International UK, an anti-corruption NGO, 60 percent of all golden visas have been awarded to Chinese and Russian nationals.
Though U.K. Prime Minister Theresa May's government has said it is considering reprisals that include imposing greater security checks and targeted sanctions against Putin's associates in the U.K., such action has not yet been taken. "It actually emboldens the kleptocratic Kremlin elites—they feel like they really own Britain," Borisovich said, noting that the U.K.'s willingness to turn a blind eye to money laundering has made London a particularly attractive haven for Putin's kleptocracy.
Borisovich knows this from experience. In a 2015 documentary made with U.K. broadcaster Channel 4, Borisovich posed as "Boris," a Russian government official seeking to buy real estate using stolen public funds in some of London's tonier neighborhoods. Though he touted that the money for these homes—which ranged between 3 million and 15 million pounds— would come from laundered funds ("If the hole in the budget is ever discovered … if my name is linked to the hole, disaster," Boris tells them), the real-estate agents were unfazed.  "It's easier to hide," Borisovich said. "You can come to London using some sort of corporate shell in the Cayman Islands or British Virgin Islands, and nobody's asking where the money is coming from."
But it may not be that way for long. As Buzzfeed reported Monday, some British lawmakers are considering an inquiry that will look into how the government can impose tougher sanctions to curb the spread of illicit money in the country and prevent Russia from using the U.K.'s financial and legal services to conceal billions in assets abroad. Both the U.S. and Australia have imposed their own limits on foreign investment, citing the need for national security. Still, there are reasons the U.K. might want to avoid sanctions. "There are definitely tools that the U.K. could choose to use, but it would need to be willing to forego investment and make it less attractive for legitimate money to invest," Tom Keatinge, the director for Financial Crime and Security Studies at British think tank RUSI, told me. "The U.K. has historically chosen not to."
While the international action against Russia will serve the U.K. well for now, it's not a longterm solution. New spies can be redeployed, and embassy staff replaced. To give its retaliation a substantive impact, the U.K. needs reprisals that exact a real cost.