A Week Around the World With The Atlantic
The death of Billy Graham, the controversial visits to India, and the attack on the liberal world order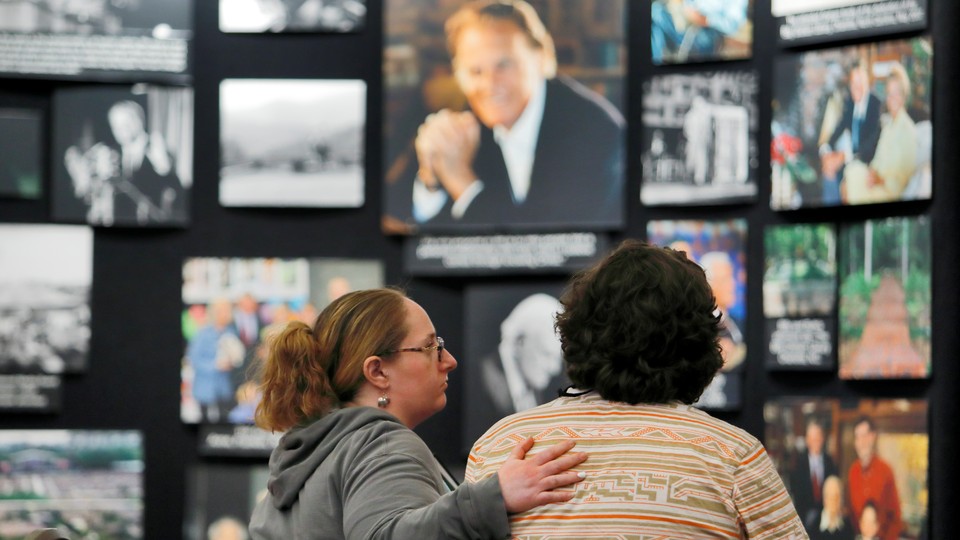 What We're Writing
The death of Billy Graham: The influential evangelical preacher died this Wednesday at the age of 99. The man known as "America's Pastor" was more than just that: Recognizing that Americans are not the future of evangelical Christianity, he preached his gospel across the world, from North Carolina to North Korea. But, Emma Green writes, Graham's legacy of "bipartisan, ecumenical outreach" is in danger in today's hyper-partisan times.
Official visits to India: Controversial Canadian and American visits to India have dominated headlines this week. Canadian Prime Minister Justin Trudeau received a chilly reception in the country. Some Indian officials say Sikh members of Trudeau's Cabinet are sympathetic to a Sikh separatist movement, a charge Trudeau rejects. Donald Trump Jr. also visited India, to promote Trump luxury condos currently being built from New Delhi to Mumbai. His visit raised the question: Does Donald Jr. speak for himself in India, or for the president of the United States? *
A liberal order under attack: Last week's Munich Security Conference did little to dispel fears that the Western liberal order is under attack. The failure of world leaders to adequately address global points of conflict such as the Syrian civil war or Russian aggression in Europe has led some to question the utility of the global elite that attend the conference. Eliot Cohen argues that Munich was a stark reminder that this class has nothing of substance to offer a world in turmoil. Meanwhile, Shadi Hamid argues that the liberal world order is in fact under attack—from its own lack of meaning and purpose.
---
Snapshot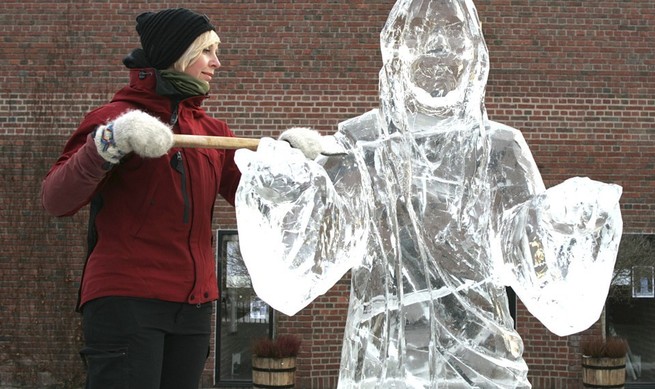 According to a new study published in Psychological Science, examining the representation of women in STEM fields brings up a strange paradox: In countries that empower women, they are less likely to choose math and science professions. Read about these findings here.
---
Quoted
"For Trudeau, this trip is all about the Sikh vote in Canada," Shivam Vij wrote in The Washington Post about Canadian Prime Minister Justin Trudeau's controversial visit to India. Read Krishnadev Calamur's analysis of the dynamics behind the Canadian visit here.
"The values, customs, laws, and institutions that make up our idea of international order are neither self-enforcing nor self-sustaining." U.S. Senator John McCain issued this warning during the 2015 Munich Conference. Read Eliot Cohen's argument that this year's Munich Conference showed the collapse of the global elite here.
---
Our Long Read of the Week
Amir Tibon writes about Israeli Prime Minister Benjamin Netanyahu's obsession with the media and how that may be his downfall. Read about the allegations against Netanyahu here:
Over the course of his career, Benjamin Netanyahu, the prime minister of Israel, has faced many formidable rivals. There's been Yasser Arafat, the late former leader of the Palestinians, Ayatollah Ali Khamenei, the supreme leader of Iran, and Hassan Nasrallah, the secretary general of Hezbollah. But Netanyahu never accused any of them of leading a "Bolshevik campaign" to derail his agenda and kick him out of office. The only man to receive such praise from Netanyahu is Arnon "Noni" Mozes, the owner and publisher of Yediot Aharonot, which means "latest news" in Hebrew. Since the 1990s, Mozes's popular tabloid, which his family founded in 1939, has been a constant nuisance for the prime minister, regularly featuring negative coverage about the Netanyahus. (Behind closed doors, Netanyahu has reportedly referred to Mozes as "Voldemort.")  

This is why many Israelis were shocked to learn early last year that Netanyahu and Mozes were under investigation for allegedly concocting a secret bribe deal. Last week, the police concluded their investigation, recommending that Israel's attorney general indict both Mozes and Netanyahu for bribery.
---
What We're Reading
A Times Photographer's Journey Home to the Winter Olympics, by James Estrin, looks at the significance of the Korean joint celebration at the Pyeongchang Olympics through the lens of Times photographer Chang W. Lee, a Korean national with a family history of loss over the Korean partition. (Via The New York Times)
The Daring Plan to Save a Religious Minority from ISIS, by Jenna Krajeski, tells the tale of a small group of Yazidi exiles, living in the United States, who formed the Sinjar Crisis Management Team and organized humanitarian aid for the besieged religious minority in Iraq. (Via New Yorker Magazine)
How Australia Conquered Guns, and Why America Can't, by Molly McCluskey, is a compelling Q&A with the Australian ambassador to the U.S., Joe Hockey, that explains why American activists should stop looking to Australia for inspiration in ending gun violence. (Via CityLab)
---
* This article originally stated that Donald Trump Jr. had given a foreign-policy speech in India. After this newsletter was published, he canceled his speech. We regret the error.