A Week Around the World With The Atlantic
The complexity of free speech, the culture war inside the Church, and the chaos in Syria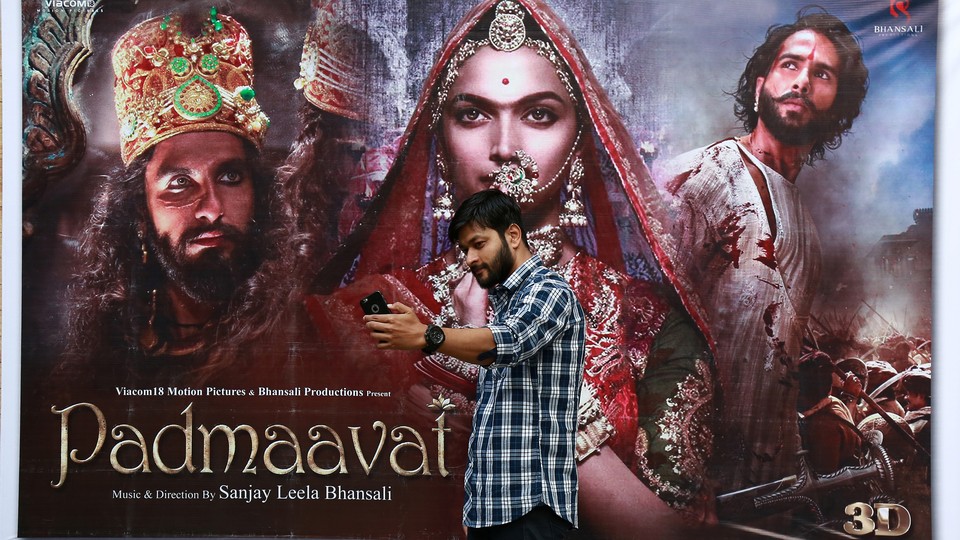 What We're Writing
The complexity of free speech: The opening of a Bollywood movie has caused an uproar in India because of religious and caste tensions. Critics worry that this symbolizes the deterioration of freedom of speech in India. And in Egypt, where free speech is not a guarantee under the regime of President Abdel Fattah El-Sisi, an online group is hoping to use a digital archive to keep the spirit of the Egyptian Revolution alive.
The culture war inside the Church: The Vatican's kidnapping of a six-year-old Italian Jewish boy in 1858 has long soured the relationship between Catholics and Jews. Now, conservative voices are defending the kidnapping—but this may have less to do with their attitude toward Jews and more to do with their attitude toward Pope Francis. And in Brazil, the evangelical Protestant and Pentecostal churches are gaining influence and an evangelical political candidate, military-officer-turned-congressman Jair Messias Bolsonaro, has a shot at the presidency.
The chaos in Syria: The United States announced a plan to build a largely Kurdish security force on Turkey's border, which immediately caused tension. Turkey sees the armed Kurdish groups the U.S. supports as terrorists, and though Washington retracted its announcement, Turkish President Recep Tayyip Erdogan ordered his army to attack a Kurdish-controlled district in northwestern Syria. The move has deep roots in Turkish history: The country has long feared Kurdish separatism and values its own unification above all else.
---
Snapshot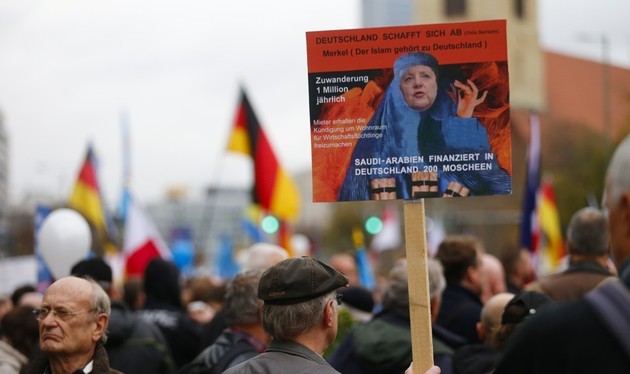 David A. Graham explores the sociological background behind a surprising recent trend: anti-Islam, far-right politicians are converting to Islam, the religion they once inveighed against. Read about why these politicians' conversions may say more about the men themselves than they do about either far-right politics or Islam, here.
---
Quoted
"This is the core of deterrence theory: You have to be certain that what you aim to deliver will actually be successful. At the very least you need to make sure your adversary believes that it is certain," CIA Director Mike Pompeo explained in a speech at the American Enterprise Institute this week. He believes that Kim Jong Un is trying to convince America that he is able and willing to attack with nuclear weapons. Read about the speech here.
"I really don't have any hope there will be justice," Justus Nyang'aya told Tristan McConnell about the police killing of a young Kenyan boy during the violent election season that wracked the country between August and October 2017.
---
Our Long Read of the Week
Julia Ioffe investigates the drug-trafficking charges filed in Russia against whistleblower Grigory Rodchenkov, and finds that the timing of the charges was seemingly not accidental—his lawyer believes Russian authorities are retaliating for his disclosures about Russian athlete-doping at the Olympics. Read about it here:
On December 11, 2017, Russian authorities filed drug-trafficking charges against Grigory Rodchenkov, the whistleblower who exposed Russia's state-sponsored doping program. It was his testimony, and the series of investigations it launched, that ultimately got the Russian national team banned from next month's Olympic Games in South Korea.

News of the charges against Rodchenkov was reported by state-owned Russian outlets the next day, but The Atlantic has since learned that the timing was seemingly not accidental. A lawyer for Rodchenkov believes Russian authorities are retaliating for his client's disclosures by making it more difficult for him to remain in the United States, where he fled in 2015 on a tourist visa. The day Rodchenkov was charged in Russia also happened to be the day he met with U.S. immigration officials in hopes of securing a more permanent basis for remaining in the United States. His lawyer, Jim Walden, rejects the charges. "It's Russia,"  Walden says. "They can make up whatever they want to make up."(In response to repeated requests for comment, the office of the prosecutor that filed the charges demurred, asking for the request to be faxed.)
---
What We're Reading
How China Plans to Feed 1.4 Billion Growing Appetites, by Tracie McMillan, explains the conundrum at the heart of the country's future development: how to feed nearly one-fifth of the world's population with less than one-tenth of its farmland. (Via National Geographic)
Using Comedy to Strengthen Nigeria's Democracy, by Adrian Chen, profiles The Other News, a group modeled after The Daily Show that aims to use comedy to empower democracy in Nigeria. (Via New Yorker)
How to Stand Up to the Kremlin, by Joe Biden and Michael Carpenter, outlines a plan for how the U.S. should respond to Russia's aggression against the very foundations of Western democracy. (Via Foreign Affairs)