A Week Around the World With The Atlantic
Changing dynamics with North Korea and tensions in East Asia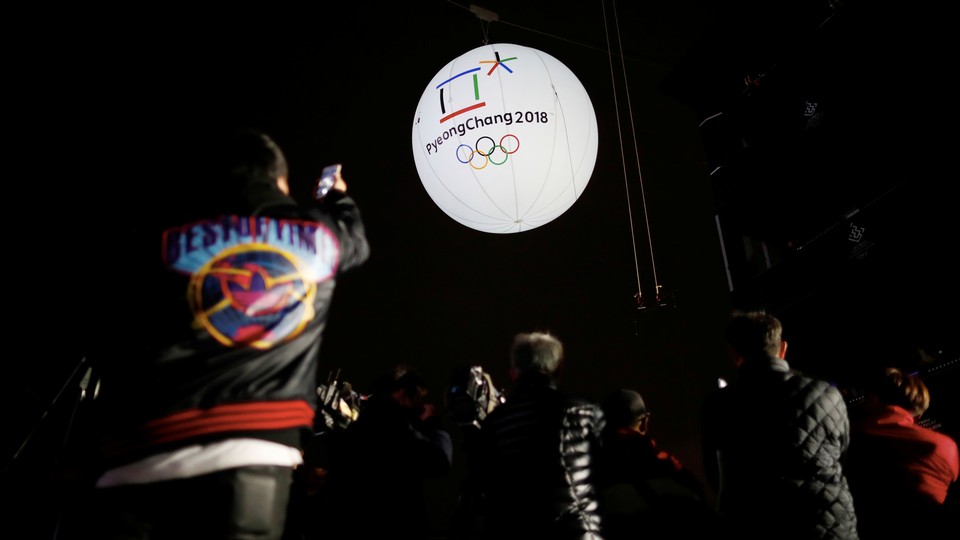 What We're Writing
The dynamics of North Korea: North and South Korean officials announced this week that they would march under the same flag at the upcoming Winter Olympics and, for the first time, field a joint women's ice-hockey team. Some analysts viewed this as a major diplomatic breakthrough. H.R. McMaster, the U.S. National Security Adviser, has emerged as the Trump administration's most hawkish critic of North Korea, based on his fears that the country seeks a nuclear program, not for deterrence, but for aggression.
Tensions in East Asia: A former CIA officer, Jerry Chun Shing Lee, has been arrested on suspicion of espionage and treason. His case revives the specter of a counterintelligence failure that led to the death or imprisonment of up to 20 CIA sources in China. Adam Serwer interviewed Cook Jong Lee, the South Korean trauma surgeon who treated a North Korean soldier shot in the back by his former comrades as he defected across the demilitarized zone that separates the North from the South.
---
Snapshot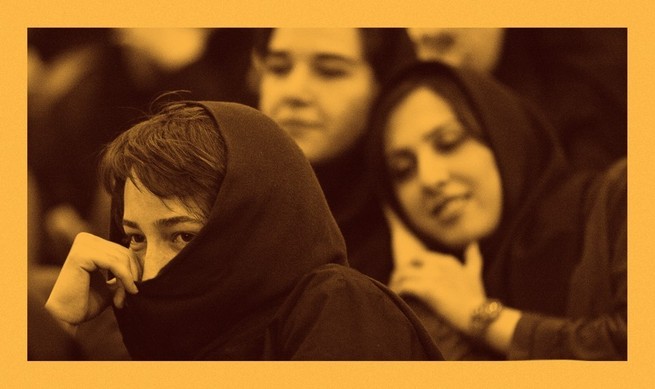 David Robson profiles Secular Rescue, an initiative billed as an "underground railroad" for atheists, which aims to save individuals across the globe who are in danger because of their non-belief. Read about it here.
---
Quoted
"A stable, unified, and independent Syria ultimately requires post-Assad leadership in order to be successful," Secretary of State Rex Tillerson told Stanford University's Hoover Institution this week. Paul McLeary explains the significance of this quiet attempt at nation-building.
"Both UKIP and Nigel Farage have been less influential since the vote for Brexit largely because Britain voted for Brexit," Matthew Goodwin, a professor of politics at the University of Kent, told Yasmeen Serhan.
---
Our Long Read of the Week
The identity of one of the few American citizens in the leadership ranks of ISIS has been uncovered by Seamus Hughes, Alexander Meleagrou-Hitchens, and Bennett Clifford, of George Washington University's Program on Extremism. "A New American Leader Rises in ISIS" is the result of a two-year investigation. Read it here:
In May 2017, the Islamic State media office in Iraq's Nineveh province released a 45-minute video entitled "We Will Surely Guide Them To Our Ways." Like many Islamic State media productions, the video includes cameos of foreign fighters from several countries. One of the masked men depicted in the video is an American going by the name of "Abu Hamza al-Amriki." Speaking in an inflected American accent, he criticizes the United States-led efforts against Islamic State and exhorts the "muwahiddin [believers]" in America to carry out domestic attacks: "Are you incapable of stabbing a kaffir [non-Muslim] with a knife, throwing him off of a building, or running him over with a car? Liberate yourself from hellfire by killing a kaffir." Later, he shows off American-made rocket launchers, reportedly taken from Shia and Kurdish militias after Islamic State defeated them on the battlefield. During a two-year investigation on the cadre of Americans who successfully travelled to Syria and Iraq to join the group, federal records revealed that Abu Hamza al-Amriki is Zulfi Hoxha.
---
What We're Reading
The Future of Italy, In the Words of Voters, by Lilah Raptopoulos, highlights the thoughts of a wide array of Italian voters ahead of the country's parliamentary election. (Via Financial Times)
China's Camel-Milk Mogul, by Christopher St. Cavish, is an account of the author's visit to China's Xinjiang province, where nomadic ethnically Kazakh herders profit from the booming trade of camel milk. (Via Roads & Kingdom)
The Turtle Liberation in El Salvador, by Jimmy Tobias, tells the story of the grassroots movement protecting El Salvador's rare and dwindling population of sea turtles. (Via Pacific Standard Magazine)