A Week Around the World With The Atlantic
The National Security Strategy and the new year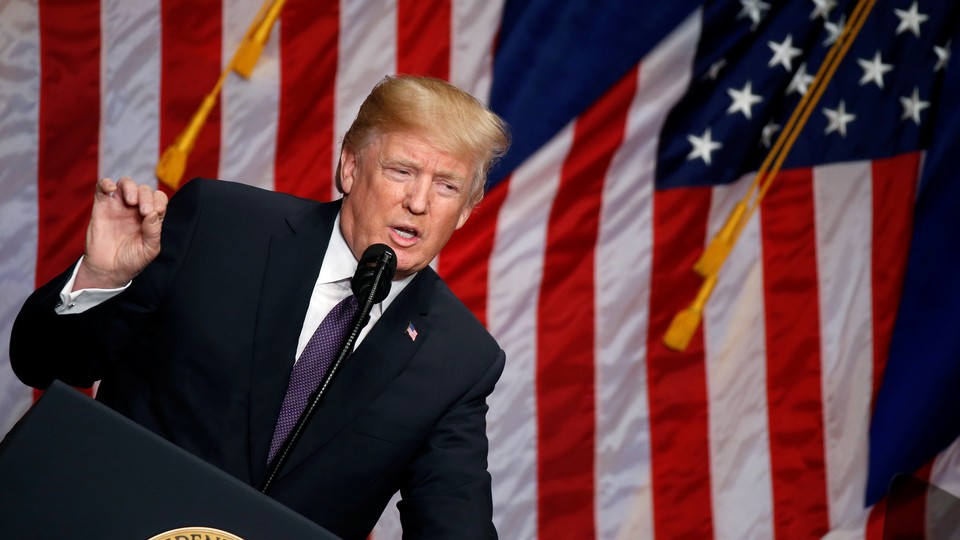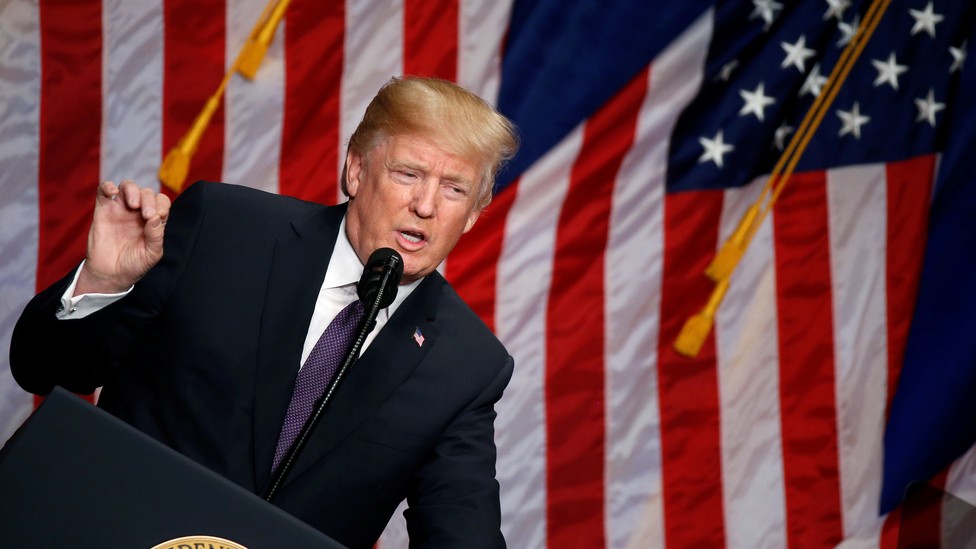 What We're Writing
The NSS: The Trump administration published its National Security Strategy (NSS), a document meant to guide its foreign-policy vision. Thomas Wright argued that the document itself is coherent, but that its success depends on the bureaucracy's ability to constrain the president to its vision. That's because, according to Peter Beinart, the president doesn't seem to truly believe in his own NSS. And Eliot Cohen argued that how one views the document largely depends on how one decides to look at it: as a sacred text, or "like the scat of a shaggy, woodland beast."
The New Year: A lot happened around the world this year. The #MeToo movement caused a moment of reckoning within communities across the world—and Jalal Baig wrote about the specific challenges of talking about sexual abuse openly and honestly within the Muslim community. Brexit monopolized British tabloid attention, and Yasmeen Serhan rounded up a year in Brexit headlines. President Trump also captivated the attention of the media and the word through his Twitter account, which started several international feuds, from diplomatic scuffles with Sweden and Australia to major confrontations with North Korea. Speaking of feuds, Annabelle Timsit and Uri Friedman rounded up the global conflicts to watch in 2018.
---
Snapshot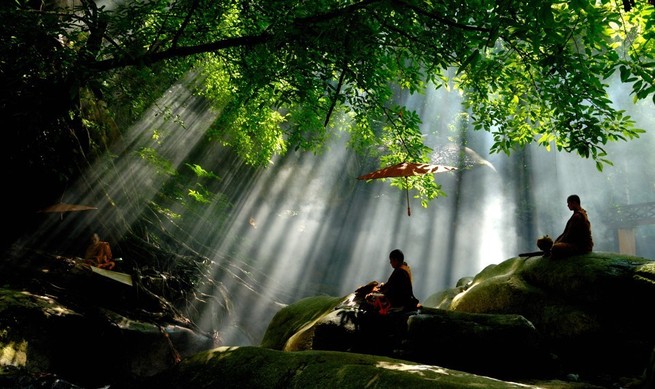 What happens when a Buddhist monk and a neuroscientist compare notes on meditation and its effects in the brain? Read their conversation here.
---
Quoted
"We are not the kind to be afraid or to bow down. Our struggle is a struggle for the soul of this country. We will never back down," said Indian Congress Party leader Sonia Gandhi as she stepped down from her position last week and handed the torch to her son, Rahul Gandhi. Read about her legacy here.
"In a single blinding moment, I recognized the fragility of not just life but the human experience itself." Andreas Huyssen wrote this passage in Twilight Memories: Making Time in a Culture of Amnesia, which inspired Simon Han as he recounted his family's traumatic experience in the 1937 Naking Massacre in China. Read about his family's struggle here.
---
Our Long Read of the Week
Venezuelan opposition leader Leopoldo López wrote in an op-ed for The Atlantic about the role that oil has played in his country's downfall—and how it can help it recover. Read it here:
Most Venezuelans have a love-hate relationship with oil. I personally was never one of the haters—I was one of the lovers. When I was very young, I would go after school to my mother's office at Meneven, a subsidiary of Venezuela's state-owned oil company, where I was fascinated by the processes of production and refinement, as well as the economics of the industry.

When I was 16, I toured the massive oil fields of Zulia State, about a day's drive from my hometown of Caracas. It was then that I realized that the country's massive wealth potential was at odds with the widespread poverty that was all around me. I was too young to know anything about resource curses, the all-too-frequent phenomenon in which a country's natural-resource wealth feeds economic distortions and inequality. But you didn't have to be an academic to understand something was terribly wrong. I have never stopped thinking about the dichotomy in Venezuela between the wealth underground and the poverty on the surface.

That was 30 years ago. Today the contrast is more severe. Venezuela has the world's worst economy, even though it has the world's largest oil reserves. The paradox is that, even though oil helped lead the country to its present devastation, the same resource is essential to getting it out.
---
What We're Reading
How a Secretive Police Squad Racked Up Kills in Duterte's Drug War, by Clare Baldwin and Andrew R.C. Marshall, is a special report that delves into the story of a secret police squad in the Philippines, part of Batasan Station, whose officers were on the front lines of President Duterte's war on drugs. (Via Reuters)
Twelve Days in Xinjiang: How China's Surveillance State Overwhelms Daily Life, by Josh Chin and Clément Bürge, is the story of how the Chinese government's efforts to combat a violent separatist movement by some members of the Uighur ethnic group have turned the autonomous region of Xinjiang into one of the most closely surveilled places on earth. (Via Wall Street Journal)
A Movement Against the Melting Pot, by Tyler J. Kelley, explains why culturally-specific senior centers allow elder immigrants to age comfortably in settings that remind them of where they're originally from. (Via Pacific Standard)