A Week Around the World With The Atlantic
Jerusalem—and the broader Middle East—in turmoil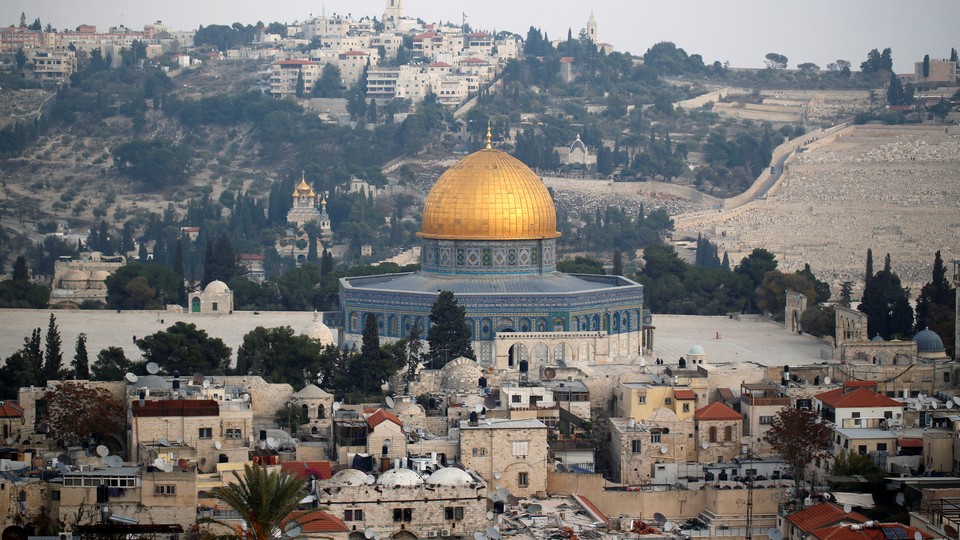 What We're Writing
The Holy City: All eyes were on President Trump this week when he announced that the U.S. recognizes Jerusalem as Israel's capital. His decision was highly controversial but the wording of the announcement was "conveniently ambiguous." Uri Friedman argues that this type of "foreign policy by half-measures" is typical of Trump, and David Graham suggests Trump may be avoiding domestic problems with a splashy foreign-policy announcement. Regional experts are worried about the consequences: Emma Green reports that the backlash will come from a perceived threat to the city's religious sites, and Shadi Hamid argues that America's Arab allies care little about Palestinian lives, and so will not have the visceral reaction some expect. While former Israeli Knesset member Einat Wilf believes that Trump's move is the logical thing to do, Peter Beinart writes that it may be a sign the president is willing to stoke religious tensions in order to appeal to his political base.
The Broader Middle East: Jerusalem was not the only source of contention in the region this week. In Lebanon, Prime Minister Saad Hariri walked back the resignation he issued last month under mysterious circumstances, ending a month-long crisis with the help of French President Emmanuel Macron. And in Yemen, former president Ali Abdullah Saleh was killed in an attack by his former Houthi allies, showing how complicated alliance-shifting can be in the region.
---
Snapshot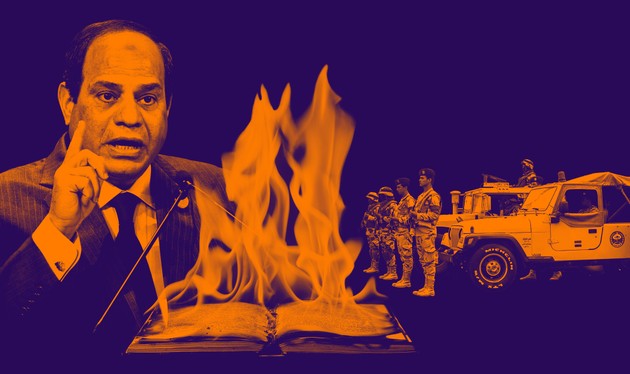 Egyptian President Abdel Fattah el-Sisi is working to stifle dissent ahead of a presidential election in 2018, confiscating books and targeting those who write and distribute them. What damage will this do to Egypt's vibrant civil society? Read about it here.
---
Quoted
"Did you kill any members of ISIS?" a hairdresser asks his client in Reber Dosky's short documentary, The Sniper of Kobani, featured by The Atlantic Video here.
"There is an open question on whether they understand government or not," Ronald Neumann, former U.S. envoy to Afghanistan, Bahrain, and Algeria, told Krishnadev Calamur about Rex Tillerson's team at the State Department.
---
Our Long Read of the Week
Julia Ioffe reacted to the news that the International Olympic Committee banned Russia from the 2018 winter games in South Korea. She wrote that Russia's poor performance in the 2010 Winter Olympics in Vancouver encouraged widespread, state-sponsored doping among Russian athletes. Read about it here:
Authoritarian regimes love organized sporting events, like the Olympics, and Russia was one of the initiators of that love affair, back when it was the Soviet Union. For decades, the Kremlin poured money into Olympic sports … To be a true global power, you had to defeat your enemies in every arena.

Putin, like most people who survived the Soviet Union, never lost that vision of the Olympics as a proxy for geopolitics. It is why the flop at the 2010 Olympics stunned and humiliated Russia as much as it did. Russia looked in the mirror and didn't like what it saw. It found that despite a decade of unprecedented economic good fortune, of surging oil prices and rising salaries, of the glitz and glamour of its cities, the country was rotten at its core. In the two decades since the collapse of the Soviet Union, its infrastructure had crumbled and was never rebuilt. The glitz, it turned out, was just a patina of false prosperity.
---
What We're Reading
The French Origins of "You Will Not Replace Us," by Thomas Chattherton Williams, explains the deep ties that bind America's Neo-Nazi far-right with the French concept of "identitarianism" and European white nativism. (Via New Yorker Magazine)
More Than One Way to Cook a Goat, by Pronoti Datta, is the story of the elusive and secretive Bohra Muslim community of India, told through the group's flavorful cuisine. (Via Roads & Kingdoms)
Saudi Prince Plans a 'City of the Future.' Don't Bet on It. by Zachary Karabell, explains why Mohammed bin Salman's plans to create an artificial, $500 billion city in the middle of the desert could fall prey to the same faults as other bold city ideas: "an excess of hyperbole and a dearth of practicality." (Via WIRED)