A Week Around the World With The Atlantic
President Trump abroad, Islam in context, African turmoil, and more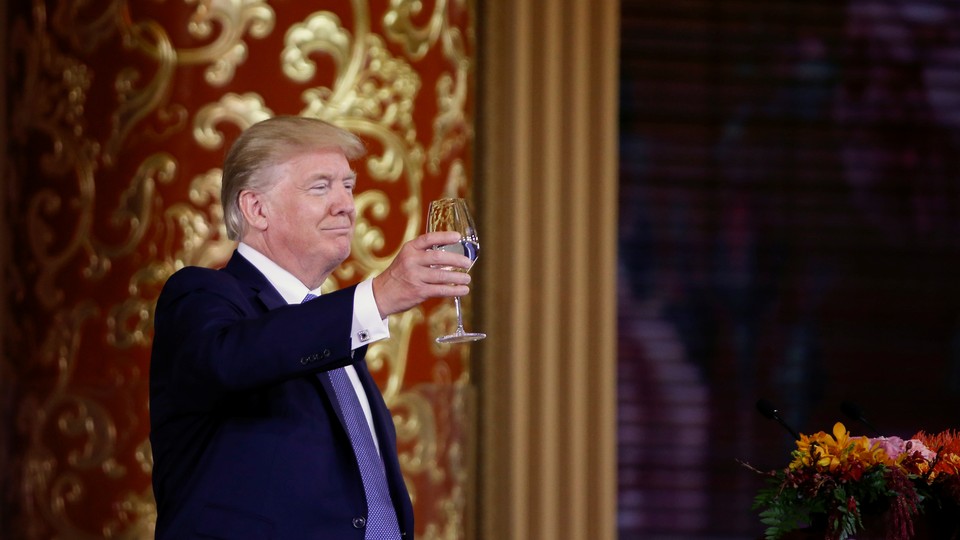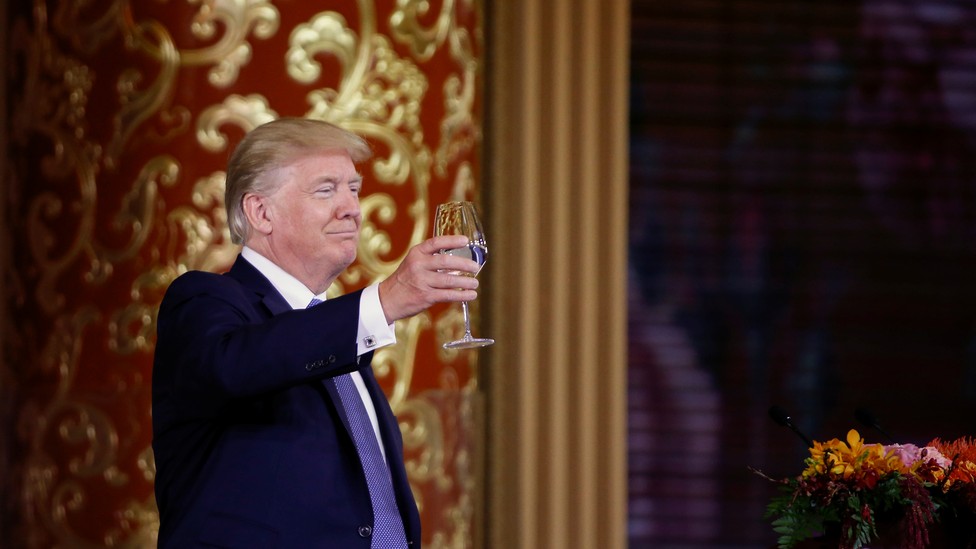 What We're Writing
Trump Abroad: President Trump's visit to Asia provided an opportunity for outsiders to evaluate his behavior with foreign leaders. He contradicted the American intelligence community by claiming to believe Vladimir Putin's assertions that there was no Russian meddling in the 2016 U.S. presidential election. He spoke of his "great relationship" with Philippine President Rodrigo Duterte, exposing his affection for authoritarian leaders and his penchant for making the political personal. But his tough talk on trade, globalization, and "America First" may be alienating some of the economic partners America needs most, including China, whose growing middle class accounts for a large part of American multinational companies' success. China's growth strategy of infrastructure investments in foreign countries is a blueprint for growth in the developing world, writes Krishnadev Calamur.
Islam in Context: Saudi Arabia's rebranding effort is focused on portraying the kingdom as the embodiment of a "moderate" brand of Islam. But Sigal Samuel writes that more than superficial reforms will be needed for the state to disassociate itself from its history of religious fundamentalism. Meanwhile, a common myth that Muslims have "too many children" is fueling the Rohingya crisis in Burma, and it has proven resistant to facts showing that fertility rates are more closely linked to socioeconomic status and conflict than to religion.
African turmoil: The longtime leader of Zimbabwe, Robert Mugabe, aged 93, has been placed under house arrest in an apparent coup by his own military. Krishnadev Calamur writes that Mugabe's story is an example of what happens when world leaders overstay their welcome. And in Kenya, civil unrest in the aftermath of a contested election on August 8 and an unpopular election rerun on October 26 has put the future of Kenya's nascent democratic institutions in the balance.
---
Snapshot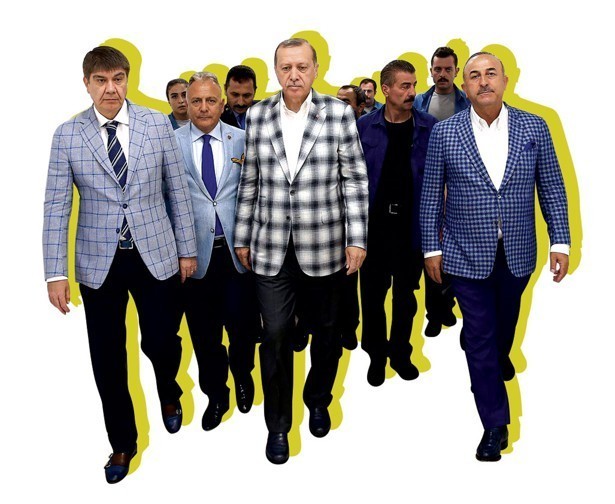 Eli Lee wrote about the curious fashion trend that Turkish President Recep Tayyip Erdoğan started when he donned a blue plaid jacket after the country's 2014 presidential election. Now, Erdoğan supporters are sporting plaid jackets as a sign of loyalty. Read about it here.
---
Quoted
"I am not against Hezbollah as a political party, but that doesn't mean we allow it to destroy Lebanon," said Saad Hariri as he resigned from his post as Lebanese prime minister in a televised address in Saudi Arabia. Read about why this matters for the geopolitical balance of the Middle East here.
"There was a fairly tortured political process behind it, which is why I think it took us so long," explained Alex Oliver, of the Sydney-based Lowy Institute, in a conversation about the significance of Australia's recent vote to legalize same-sex marriage.
"Donald Trump can launch nuclear codes just as easily as he can use his Twitter account," marveled Senator Ed Markey in the first congressional hearing in over 40 years to examine presidential authority over nuclear weapons. Read about the significance of the hearing here.
---
Our Long Read of the Week
Sebastian Rotella, a senior reporter at ProPublica, wrote about the Russian mafia on the Spanish island of Mallorca—and the law-enforcement officers who dedicated their lives to fighting them. Read about the relevance of this work in the current climate of mistrust with Russia here.
Building on ties that sometimes date to the last years of the Soviet Union, more sophisticated mob leaders have survived gang wars and crackdowns to amass extraordinary wealth and influence, while remaining almost as deferential to Putin's government as the oligarchs he helped create. Rather than simply bribing police officials to facilitate their activities, bosses like Petrov have established themselves as business partners, money launderers, and investment scouts for high-ranking officials who have amassed sizable fortunes themselves, Western security officials say. Those relationships, in turn, have enabled crime bosses to expand their involvement in legitimate business and political activities that are linked to the Russian government.

In isolated cases, the mafias are also believed to have been used as instruments of Russian state power—running guns for the security services, killing enemies, or carrying out political skullduggery. But the blurring lines between state and criminal activities have taken on new significance as Russia has worked more aggressively to undermine its adversaries in Europe and the United States.
---
What We're Reading
The Life and Legend of India's Bandit Queen, by Michael Snyder, tells the story of Phoolan Devi, an uncommon woman who was a hero to some and criminal to others. She spent a decade in prison before winning a seat in India's parliament, becoming the first low-caste woman to hold that distinction. Read more about her in our 1996 magazine story by Mary Anne Weaver. (Via Roads & Kingdom)
How Africa's Tech Generation Is Changing the Continent, by Robert Draper, highlights the story of Peter Kariuki and his roommate, Barrett Nash, who created the first and largest motorcycle ride–sharing company in Africa. (Via National Geographic)
The Uncounted, by Azmat Khan and Anand Gopal, is a stunning visual investigation into the U.S. military's drone campaigns against ISIS in Iraq and Syria. (Via New York Times Magazine)