Drugs in Afghanistan and Vaccines in Bangladesh: The Week in Global-Affairs Writing
The highlights from seven days of reading about the world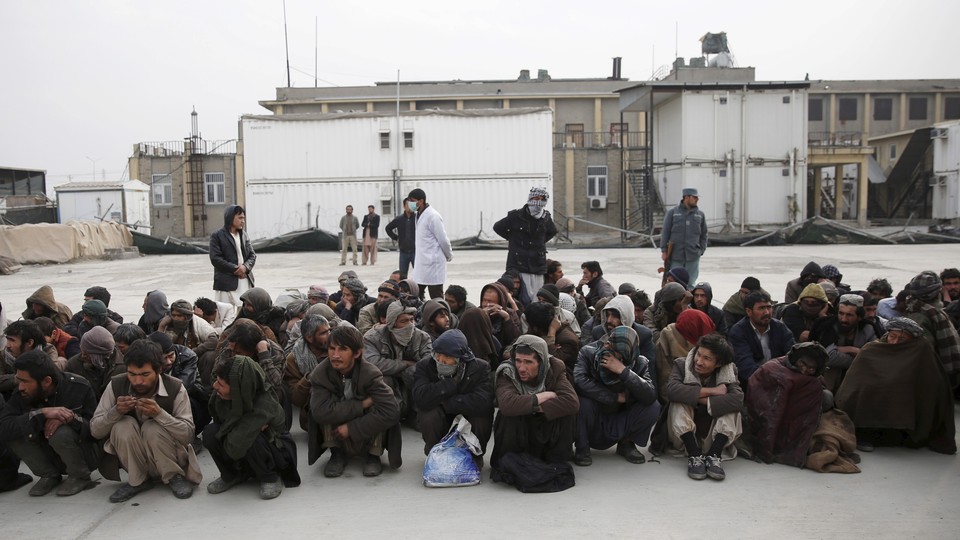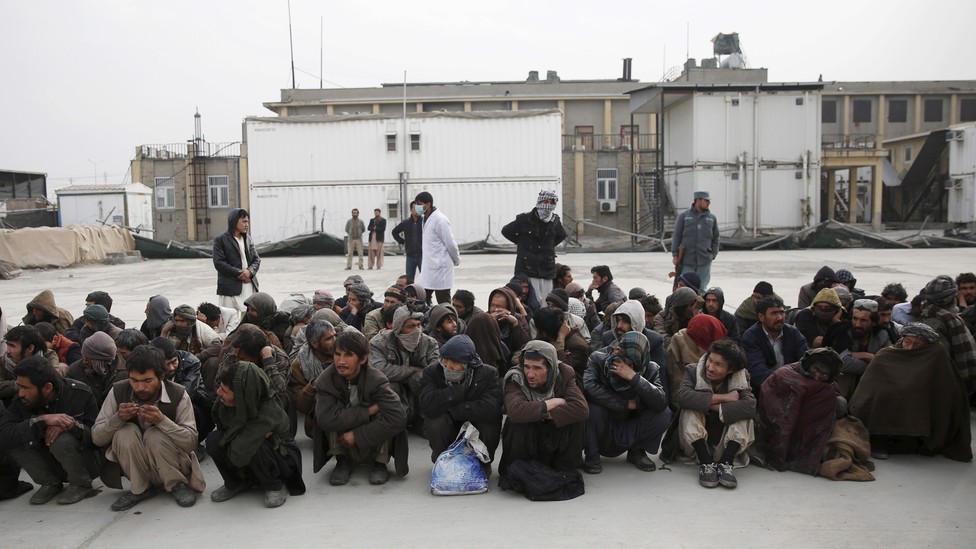 On the Edge of Afghanistan
Sune Engel Rasmussen | Foreign Policy
"Nimruz is a microcosm of what has gone wrong in the Afghan war. The province's lawlessness is a testament to the Western-backed government's failure to assert authority and curtail rogue strongmen. As Afghanistan's drug-smuggling hub, it provides a financial artery for the Taliban, who appear stronger than ever. And because of its largely unprotected borders, and complicity from the few forces that actually guard them, it has long been a gateway for the growing number of Afghans who, facing increasing violence and a stagnant economy, have simply lost hope that their motherland can be their home.
Despite the dangers that await—kidnappers, insurgents, corrupt border guards, and some 16,000 square miles of merciless terrain—what lies beyond the wilderness calls to young Afghan men like sirens in the desert."
* * *
Here's Why Vaccines Are So Crucial
Cynthia Gorney | National Geographic
"Pneumococcal bacteria are ubiquitous in the modern world; easily spreadable through sneezing or casual contact, they can live without ill effect in the nasal passages of people with healthy immune systems. But when our defenses fail us, pneumococcus can migrate, multiply, and set off life-threatening infectious disease. Young children are especially vulnerable. Young children in places without ready access to antibiotics and good medical care are the most vulnerable of all. At the start of the 21st century, as the world's first effective children's vaccine became available in the United States and Canada, pneumococcal disease was killing more than 800,000 children worldwide every year—more than three-quarters of a million infants and kids under five, that is, dying not from some headline epidemic like Ebola or Zika but from a common organism that blew up into pneumonia (infected lungs) or meningitis (infected brain lining) or a mortal assault on the bloodstream. The vast majority of those deaths were occurring in impoverished countries such as Bangladesh."
* * *
This Land Is Their Land
Suketu Mehta | Foreign Policy
"The West is being destroyed, not by migrants but by the fear of migrants.
And yet the world's richest countries can't figure out what they want to do about migration; they want some migrants and not others. In 2006, the Dutch government tried to make itself unattractive to potential Muslim and African migrants by creating a film, To the Netherlands, that included scenes of gay couples kissing and topless women sunbathing. The film was a study aid for a $433 compulsory entrance exam for people immigrating for family reunification. Except those making more than $54,000 a year, or citizens of rich countries like the United States, for whom the requirement was waived. The film also showed the run-down neighborhoods where immigrants might end up living. There were interviews with immigrants who called the Dutch 'cold' and 'distant.' The film warned of traffic jams, problems finding a job, and flooding in the low-lying country."
***
What's the Meaning of the World Bank's New Poverty Lines?
Marc Silver and Malaka Gharib | NPR
"As the World Bank puts it in a poverty FAQ: 'Not surprisingly, richer countries tend to have higher poverty lines, while poorer countries have lower poverty lines.'
That's why the World Bank has come up with two new 'poverty line' figures for the world's middle-income countries: $3.20 a day for lower middle income nations (like Egypt, India and the Philippines) and $5.50 a day for upper middle income nations (like Brazil, Jamaica and South Africa)."
* * *
Boko Haram Strapped Suicide Bombs to Them. Somehow These Teenage Girls Survived.
Dionne Searcey | New York Times
"Northeastern Nigeria, now in its eighth year of war with Boko Haram, has become a place afraid of its own girls.
So far this year, militants have carried out more than twice as many suicide bombings than they did in all of 2016, and the attacks keep coming.
According to Unicef, more than 110 children have been used as suicide bombers since the start of the year—at least 76 of them girls. Most were under 15 years old. One girl blew herself up along with a baby strapped to her back."