Grappling With a Story of Modern Slavery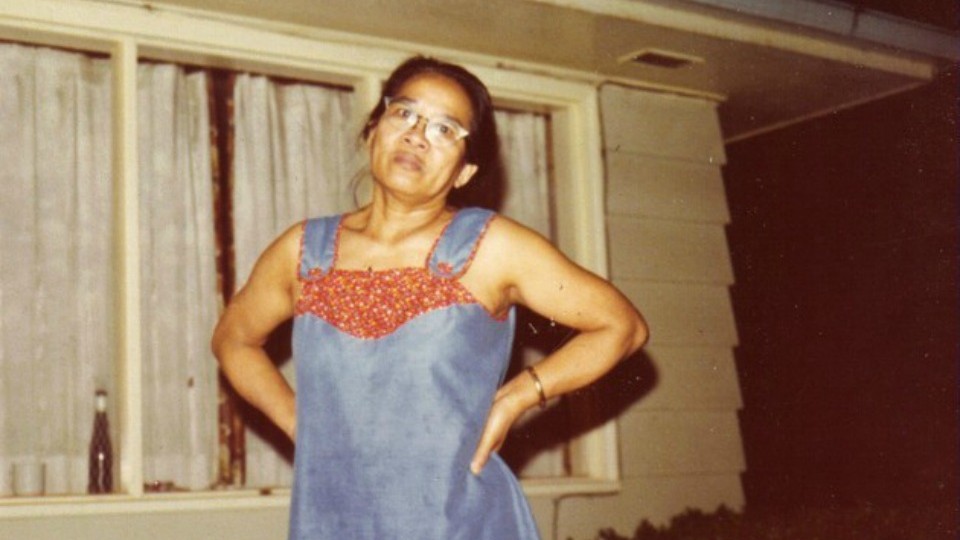 Editor's Note:
This article previously appeared in a different format as part of The Atlantic's Notes section, retired in 2021.
In response to Alex Tizon's essay "My Family's Slave," Richard Buck writes:
I am stunned by Alex's story. Alex sat at a desk right beside mine for six months when we were both reporters at The Seattle Times. He was immensely talented and well-liked as well as respected.

When I learned his story would be on the cover of the magazine I was proud. Now, my feelings are mixed.

On the one hand, Alex was a dogged reporter, a talented writer, a friendly colleague. He certainly did a good job writing this story. I am sorry for the loss of a good journalist who was my co-worker.

But on the other hand, I'm embarrassed (I wonder: Why does any of this rub off on me?) that he did not do much more, much sooner to improve her life. Knowing what he did, why did he allow his mother to continue to "own" this woman? And why did he want The Seattle Times to publish an obituary after Lola's death that failed to recognize the most significant fact of her life?
Several other readers also pointed out that obituary, in which Alex had described Lola to a reporter as a devoted grandmother figure who devoted her life to "cooking, cleaning and caring for three generations [and] asked for nothing in return." The newspaper's response to The Atlantic's story is here.
Of the hundreds of emails we've received in response to Alex's essay, nearly all express being moved by the story. Katrina Langford calls it a masterpiece: "I can only imagine how difficult this journey was to make as a writer." Frank Daniels calls it "an amazing article, by an amazing and compassionate man." Ruby Moon calls it a love letter: "It touched me to the point that it made me cry." Many describe intense emotional reactions: tears, shaking hands, sweaty palms, and an inability to stop reading. They write about reading and weeping at work, in class, or in the middle of the night, as if Lola and Alex had entered their lives. From Magdalena Chudzinska:
I've just read the article "My Family's Slave" by Alex Tizon. I cannot thank him, but I'd like to thank you for the opportunity to read such a beautiful story. I've been reading it for three days, during my little pauses at work. Couldn't have finished it at one blow, because was always starting to cry and my team was asking me if everything was fine. I'm puzzled and cracked inside after this story … but that's good.
These responses point to the resonance of Alex's personal narrative: His perspective makes the story of Lola all the more vivid, because of—not in spite of—its flaws and his guilt.
However, Rob Byron, another reader, points out the limits of that point of view:
Jeffrey Goldberg hedges in his editor's note by saying Alex Tizon's piece is "the sort of journalism The Atlantic has practiced since its inception." Respectfully, I would ask Mr. Goldberg to prove it. It's straight memoir, soup to nuts, and the editorial decision to print it without any further reporting to prop it up seems dubious. Readers are left with too many questions: Was the point to raise awareness about the plight of unpaid or underpaid domestic workers in the U.S.? Was it to exorcise family guilt?

A friend of mine who's a respected editor and colleague had this to say: "Hopefully some talented journalist will pick up the thread and report from [Lola's] hometown about the slave system still in place there or dig deeper into slavery in the U.S. I'd like to see that journalism."

So would I.
We'll be publishing several articles to follow Alex's essay, situating his story in a broader cultural and economic context. The first, by Ai-jen Poo, discusses the persistence of modern-day slavery in the U.S. We'll also be publishing the personal stories of readers like Claudia, who experienced conditions similar to those Lola did. If you would like to share your story, please email hello@theatlantic.com; let us know where you're writing from, and whether you'd like to remain anonymous.
Jonathon Bernard also criticizes the editor's note:
At the least, Alex Tizon aided and abetted slaveowners, and The Atlantic links to an uncritical memorial to him before telling the story of the slave. The note should acknowledge the author's role in his own story as much as his skill in writing about it and how "thrilled" The Atlantic was to run it.
But Kimberly McAllister writes:
I just saw the memo detailing the backlash to the story. I wrote in earlier praising the piece, and I just want to add that I didn't get the sense at all that he was condoning what his family had done.  He was horrified by his family's treatment of Lola. To expect a young Alex to turn them in or criticize him for enabling their behavior is to lay the blame at the wrong person's feet.  It also foolishly ignores how complicated family relationships are. Just an additional thought.
Luiza adds:
Rarely are the narrators of the world's most necessary or impactful stories blameless. I cannot help but agree that Tizon's complacence over the years—especially as he grew older—amounts to an offense. Nevertheless, I do not agree that self-righteous indignation constitutes the appropriate response to this story or to Tizon's actions. I doubt that many people would be brave enough to cut ties with their family (or at the very least, to seriously shake the foundations of their family relationships), even for such a good reason as the liberation of a slave.

Indifference to injustice also comes at a heavy cost, one that Tizon no doubt paid and continued to pay after Lola died. But I sympathize with him even while I lament his failures and those of his family. His story cannot compensate Lola's suffering, but it reminds readers of the dangers of looking the other way.
Dana Marterella was upset by the article: "To make a disturbing story even worse, the 'caring surrogate mother/servant' trope is a highly problematic and tired cliché." But a Filipina reader, Jewel Jumangit, explains the broader cultural context of that relationship:
An important note to this is that kasambahay or katulong culture is a socially accepted norm in the Philippines that dates way back. Now, our maids and yayas (nannies) who classify as kasambahay or katulong are protected by laws to make sure they are paid the minimum wage and are given benefits by the families they work for. Our kasambahays and katulongs become a part of our family, just like Lola was a member of the Tizon family despite being a slave.

I was raised with the help of yayas from the moment I was born, up until I left for college. When I go back home, they are still there waiting for me. I've had a number of yayas over the years, all of whom I have loved for the care they gave me, and not once has it crossed my mind to ask myself if my family treated them right until this article.

I know for a fact that my family has always paid them enough, gave them their own private room, did not deprive them of food or leisure, and covered their medical needs when needed. Yet that still does not erase the fact that there is something inherently problematic with this kasambahay culture that is laden with social inequality.
Another Filipina reader says the article "opened up conversations":
I was so moved by the essay, but a bit put out by the instant condemnation it has gathered, especially by Western readers. While the abuse (and the Tizon family's seems to be an extreme case) can in no way be forgiven or tolerated, taking in helpers is a deeply rooted practice in Philippine society. Poverty is rampant; it's what leads Lola and countless others to submit themselves to serving richer people who live in the cities. Each relationship is different, with some looking like Lola's and the Tizons' and others a proper employer-employee relationship with employee benefits. I wouldn't be as quick to call the modern-day helpers "slaves," but it is definitely dehumanizing, even in the best relationships.

A lot of the culture comes into play. For example, there's the concept of utang na loob, this sense of gratitude people expect their helpers to have, for even taking them in and giving them a job when so many others don't have that. Our kasambahays raised us,  but we're always taught that we're above them and that we will achieve better things than them. It's drilled into our heads and something that even our kasambahays subscribe to. In Alex Tizon's home, I bet it was difficult for Lola to even sit on that couch. She had been conditioned to think that it was simply not her place.

Poverty does this to people. And it's common. I'm not saying it's right, but it's accepted.

It is so easy to call "My Family's Slave" a simple slaveowners' story. But these characters, told from Mr. Tizon's POV only, are definitely multidimensional. A lot of people have made bad moral decisions throughout their lifetime, and while I'm definitely not excusing Mr. Tizon's, I read the regret into it. The conversations he has opened are his legacy, and I'm thankful and hopeful. I hope our kasambahay laws will be improved and that we create a friendlier, more humanizing environment for the people who raised us and continue to raise our families.
And Edgie writes:
I think that the responses to this essay give credence to the author's ability to tell a story, and it was a lovely (almost poetic) ending [to his life] to publish this essay. All the hate, awe, and marvel at his account of Lola is a testament to just how many have been touched by his piece.

With sadness, I know that the noise for eradicating modern slavery will die down, and people will forget as they always do. At best, I hope that there will be some progress for this cause.

But I believe that the real power of this story is giving a face and name to humanity's propensity for sacrifice, forgiveness, and love despite deplorable conditions. The tragedy of people like Lola—whom people pity and admire at the same time—or any other great human being without a voice is that their stories are never known. For me, this was Tizon's gift and redemption.