Leaving the Paris Agreement Would Be Indefensible
I was Obama's chief climate negotiator. Whether to stay in the agreement is not a close call.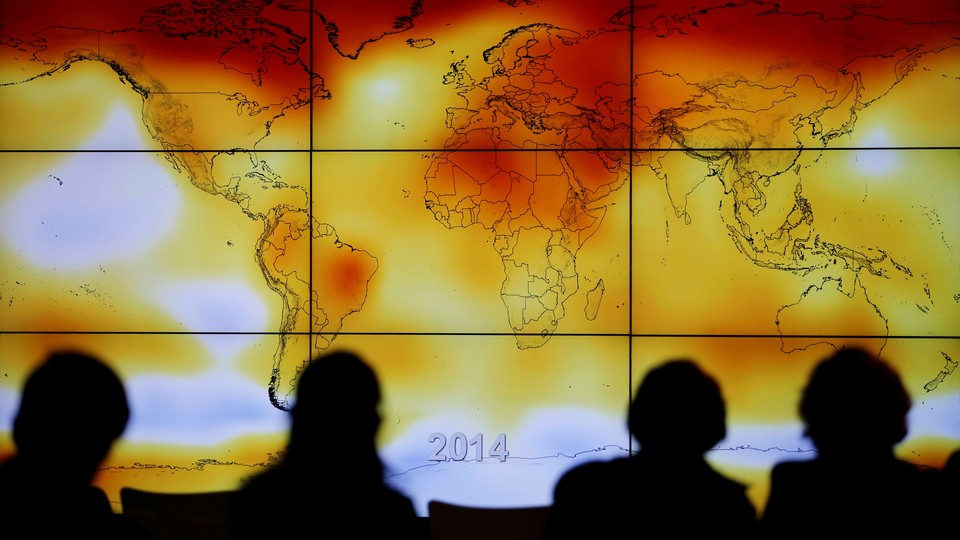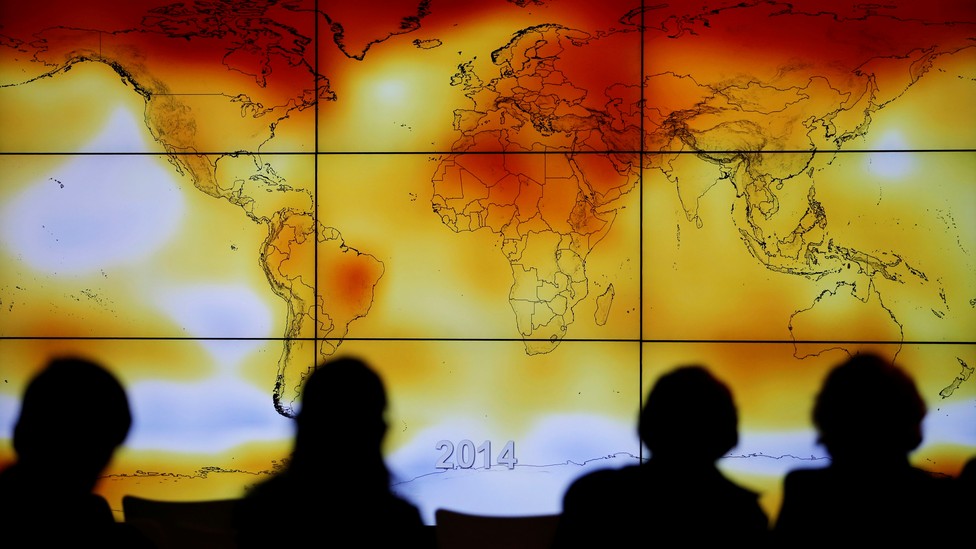 Reports suggest that President Trump has finally decided to pull out of the 2015 Paris climate agreement after many weeks of a back and forth administration tug-of-war. Trump himself has tweeted that he will make an official announcement in the coming days. I have followed the ups and downs of this debate more closely than most, and weighed in where I could, because, as the U.S. special envoy for climate change, I led the U.S. negotiating effort from the start of the Obama administration through and beyond the Paris talks. Along with many others, I have tried to defend and preserve the U.S. role in Paris not because of the personal blood, sweat, and tears that my team and I invested (well, mostly not), but because we understand the climate threat, we recognize what's at stake, and we know the giant step forward that the Paris Agreement represented.
The president evidently intends to follow his own misguided calculus. A decision to withdraw would be indefensible. It is important to understand why and to consider what we need to do next.
The administration's withdrawal caucus has argued that the Paris Agreement is a bad deal for the United States, but they don't have even a passing knowledge of the facts. The truth is, Paris was a landmark achievement, establishing a durable global climate regime for the first time since the original "framework convention" was agreed to in 1992.
The Paris Agreement is ambitious, universal transparent, and balanced. It brings China, India, and other developing countries fully into the regime. It combines strong, aggregate goals with a "bottom-up" structure in which countries decide their emissions targets for themselves and then continually update those targets on five-year cycles. Yet Paris boxes no one in; all are urged to aim high, but targets are not legally binding. It succeeded with strong U.S. leadership every step of the way. The entire world has signed on, save only Syria and Nicaragua. It appears that the president now means to expand that group of two to include the United States of America.
Pulling out of Paris would cause serious diplomatic damage. The countries of the world care about climate change. They see it as a profound threat. They recognize there is no way to meet that global threat without an effective global regime. And they understand that the Paris regime cannot work in the long run if the world's indispensable power has left the table. The president's exit from Paris would be read as a kind of "drop dead" to the rest of the world. Bitterness, anger, and disgust would be the wages of this careless act. As Ronald Reagan's secretary of state, George Shultz, said recently about Paris, "[g]lobal statecraft relies on trust, reputation and credibility, which can be all too easily squandered. …[I]f America fails to honor a global agreement that it helped forge, the repercussions will undercut our diplomatic priorities across the globe."
What is perhaps most astonishing about the possibility of withdrawal, given Trump's business background, is that such a decision would fly in the face of nearly across-the-board support for Paris among top American companies, in sectors ranging from oil and gas to retail, chemicals, utilities, agriculture, finance, information, and autos. Business leaders know climate change is real. They know Paris is an agreement they can work with. They know having U.S. negotiators at the table to protect their interests on matters like intellectual property and trade is crucial. They know that the transition to clean energy is one of the biggest economic plays of this century, that climate change is a major driver of this transition, that the United States is perfectly positioned to lead with our unmatched culture of innovation, but that opting out of Paris will undermine this opportunity to expand markets, create jobs and build wealth.
Against these potent reasons to stay in the Paris Agreement, the withdrawal crowd has offered up bogus legal arguments that misunderstand the agreement, but they are just excuses. The real reason for their opposition is that they reject the importance of containing climate change in the first place. Remember OMB Director Mike Mulvaney's words: "we're not spending money on [climate change] anymore; we consider that to be a waste."
But we are far past the point when we should be discussing whether climate change is a live risk. The Pentagon calls it a "threat multiplier" in vulnerable regions of the world. The National Intelligence Council says climate change "will almost certainly have significant effects, both direct and indirect, across social, economic, political, and security realms during the next 20 years." Firms like BlackRock, Goldman Sachs, Citigroup, and Shell, among others, have produced serious climate reports focused on the transition needed to meet the goals of Paris. And just look at the signals from nature, at the dozens of "100-year" events—floods, superstorms, droughts, wildfires, record heat waves—taking place in the United States and around the world in recent years. Weather-related losses have tripled since the 1980s.
In short, whether to stay in the Paris regime is not a close call.  It is not hard.  There is no significant outside constituency arguing for America to leave. There is a massive outside constituency—world leaders, Fortune 100 CEOS, civil society—urging us to stay, even if the price for Trump staying is a downward adjustment of our target. The Trump team now appears to be getting it wrong. Where are the determined internal voices for getting this right? Where is the vaunted national security team to protect our standing, our reputation, our honor? Where are the grownups to channel the near-consensus of American business and prevent this train-wreck of a decision?
But we have to confront the likelihood that this happening. So, what do we do then?
What we don't do is wring our hands or lose hope. All over the United States and all over the world we must resolve to defeat the Trump administration in its effort to toss climate change overboard.
Around the world, I believe countries will stay in the Paris climate agreement and work to build it into a regime that will enable us to meet the climate challenge. They need to elaborate follow-on guidelines, rules and procedures in a manner faithful to the essential balance of the accord. And, with others, I will encourage them to do this in a manner that will pave the way for re-entry by an enlightened American administration in the years ahead.
In the United States, the already strong efforts of our states and cities will loom even larger, demonstrating to ourselves and the world our commitment to confront climate change. States from California, Washington, and Oregon to Minnesota, Illinois, New York, New England, and many others are dedicated to strong climate action and will examine whether there is still more that they can do. Many more states, both red and blue, are charging ahead in developing wind and solar energy.
The dozen U.S. cities that are part of the global C-40 group on climate change account for 25 percent of U.S. population and 30 percent of U.S. GDP. In Mexico City last December, led by Mike Bloomberg, they promised to deliver action, regardless of what the new Trump administration decided to do. These and dozens of other committed U.S. cities have a more important role to play than ever.
It would also be valuable and impactful for engaged U.S. states and cities to work with the UNFCCC, the parent body for the Paris regime, so that a platform is provided to these pivotal U.S. players to convey to the global community a message of engagement, commitment and accomplishment back home. The message needs to come through that, while the Trump administration may have checked out on climate change, America has not.
Business also has a crucial role to play in driving the clean energy transformation. The boom is well under way. Wind and solar accounted for two-thirds of all new electric capacity in the United States in 2016. Costs of wind and solar have dropped over 80 percent in the past eight years for solar PV and over 60 percent for wind. And hi-tech advances are happening all the time, in battery storage, materials science, electric vehicles, and other key elements of the transition. It would be a mistake for companies to bet on a go-slow, "Trump" phase. The Trump administration's actions at home and abroad are problematic to be sure, but no one can hold back the tides. The transition to clean energy is the right side of history, and the smart bet for businesses and investors is to keep their eyes on the prize and not get distracted by the ideological wars of Washington.
Finally, civil society, from students to citizens of all ages, already active across the country, needs to ramp up even more, to stay engaged or get engaged, and make clear to politicians at every level that rejecting strong climate action will cost them on election day.
The Trump administration is about to throw down the gauntlet. If it does, we'll need to take up the challenge.