Mark Colvin, of Australia and the World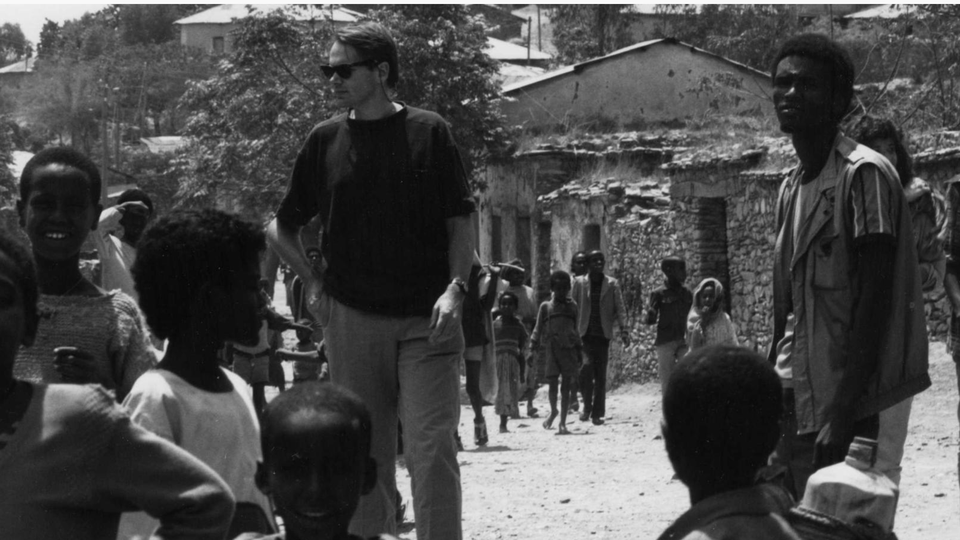 Editor's Note:
This article previously appeared in a different format as part of The Atlantic's Notes section, retired in 2021.
Today the eminent Australian broadcaster Mark Colvin died at age 65. This is a sad moment for his country, for his many friends (of whom I was glad to be one), and for his craft.
Mark Colvin's impact on and prominence in his home country may be difficult for Americans to imagine, since no single U.S. news organization has the nationwide omnipresence of the Australian Broadcasting Company (ABC) for which Mark had been a well-known TV and radio figure since the 1970s. Also, the scale of Australia—a country geographically as large as America's lower 48 states but with less than one-twelfth as many people—allows its national news figures an intimacy with their audience that has few counterparts in the U.S. This is a connection that Mark Colvin developed to the fullest.
Some of the appreciations of Mark that you can read here, from his colleagues at the ABC; and here, from the Sydney Morning Herald; and here, from James Jeffrey in The Australian; and here, from Connie Agius of the ABC; from Nick Bryant of the BCC; and especially this video tribute, from tonight's ABC TV news, will give you an idea of what he meant to his regular viewers and listeners. For an American audience, the closest way to approximate his stature and influence might be to envision a combination of Fresh Air's Terry Gross and CBS's Edward R. Murrow in his journalism-of-conscience era.
The early part of Mark Colvin's career was more or less in the Murrow model. He was a dashing and daring TV correspondent from sites all around the world, especially the zones of crisis, conflict, and hardship. It was during one of those reporting missions, in Rwanda in the mid-1990s, that he contracted a disease from which he nearly died at the time and never fully recovered. He spent several years on dialysis; he had a kidney transplant; his appearance changed; he was more and more officebound.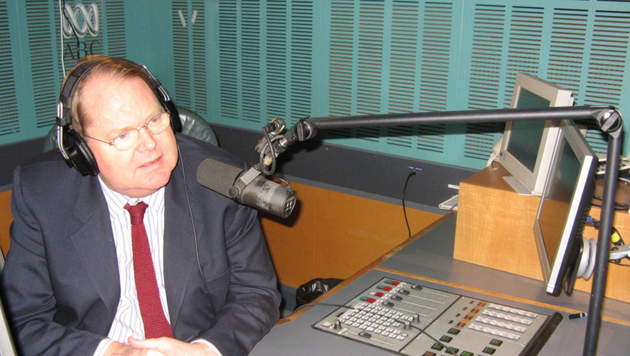 Through this stage of his career, from his studio in Sydney rather than ranging around the world, Mark emerged as one of the world's truly outstanding radio interviewers and presenters, as host of the ABC's evening PM program. I had the privilege of talking with him many times on that show, both in the studio during visits to Australia and by phone from China or the U.S., and I always left a session feeling as if I had learned more than I had conveyed. He had the first-rate interviewer's gift of listening to what a guest was saying, and reacting and changing course accordingly (rather than just bulldozing his way down a list of questions). Because he listened so carefully and knew so much, he would usually ask a question that drew connections that hadn't previously occurred to me.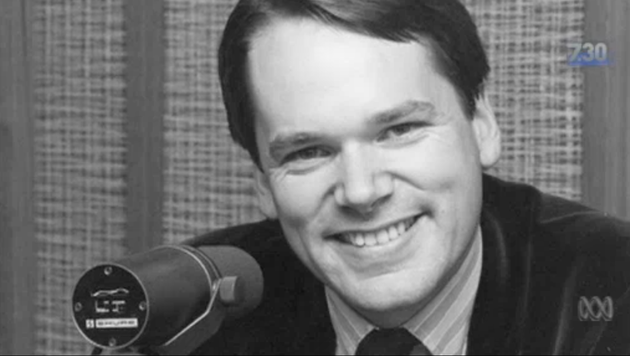 Mark was deeply and broadly informed, and also funny. (So to the Murrow-plus-Gross mental mix, add a dose of Jon Stewart or Steven Colbert.) This made him a pleasure to speak with and to listen to, which is why he remained a fixture on the airwaves through practically all of his adult life. Australia will miss him, and the world should remember him.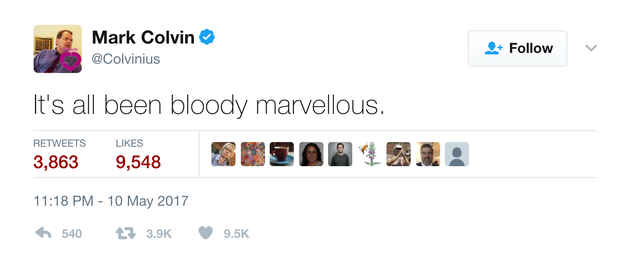 * * *
I had known and worked with Mark for years before reading his autobiography, Light and Shadow, about his career in broadcasting but also his childhood as the son of an actual British MI6 spy. This is where I learned the astonishing small-world fact that as a boy in the 1950s, Mark Colvin had lived with his parents in exactly the same colonial-bungalow home in Kuala Lumpur, Malaysia, where my wife and I lived in the 1980s with our then–school-aged sons. Mark and I exchanged pictures of that house, No. 7 Lorong Kuda, where he had grown up (when not off at boarding school in England) and where later our boys had as well. This picture is of his spy-father standing in front of what I later thought of as "our" house. I have pictures of myself in the same place in the same pose, though less formally clad.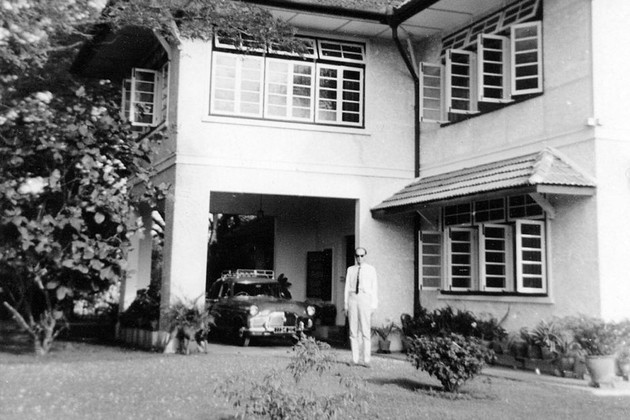 The turf-track horse-racing course that adjoined this house in Mark's time, and ours, is gone now. It has become the site of the twin Petronas Towers, highest twin structure in the world. The house at No. 7 Lorong Kuda survived until a few years ago, but it is gone now too.
So, shockingly, is Mark Colvin.