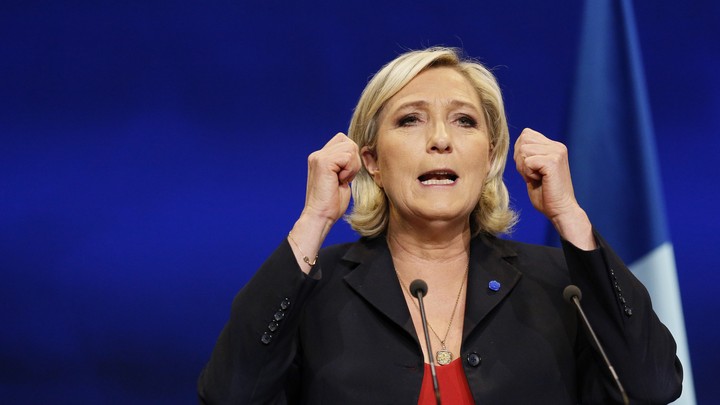 A Prayer's Chance
Brian Goldstone | Harper's
"When Kwame Nkrumah, Ghana's founding prime minister, assumed office in 1957, he had ambitious plans for his country. A number of his grandiose designs for an 'industrialized socialist society' came to fruition, but most did not. Among the discarded projects was the Pan-African Mental Health Village, a cutting-edge experiment in a kind of therapeutic collectivism. Outfitted with a cinema, a supermarket, and a surgical theater, the village was conceived as a tranquil place where the mentally ill and their families, free from societal strains and prejudices, could live and work alongside leading clinicians. But Nkrumah was overthrown in 1966, and construction was halted. At the time of his death, six years later, the quarter-finished Mental Health Village was already falling into decrepitude."
* * *
In This Desolate Capital, Lawmakers Live Like College Students, Sleeping in Dorms, and Surviving on Noodles
Shashank Bengali | Los Angeles Times
"The generals who once ruled this country—formerly known as Burma—were so paranoid about security that they built a new capital in secret, announcing its existence just as it was being completed a decade ago. Atop a lush plain of rice paddies and sugar cane fields, the city seems almost to have been dropped from outer space, with 20-lane highways, grandiose hotels, government complexes so monolithic that they invoke comparisons to North Korea—and very, very few people."
* * *
The Hidden Messages in North Korea's Military Parade
Max Fisher | The New York Times
"North Korea's military parade on Saturday, more than rallying its citizens, appeared intended to send a message to the rest of us: The country is seeking a program sophisticated enough to fire a guaranteed nuclear retaliation in any war, including one day against the United States.
In 2013, when North Korea unveiled a map with a war plan for nuclear strikes against major American cities, 'we all fell out of our chairs laughing,' said Melissa R. Hanham, an analyst at the Middlebury Institute of International Studies in Monterey, Calif. After a series of breakthroughs, including those shown on Saturday, they're not laughing anymore, Ms. Hanham said: 'The more they roll out, the more it looks like that is their actual plan.'"
* * *
Marine Le Pen's Bait-and-Switch Foreign Policy
Manuel Lafont Rapnouil and Jeremy Shapiro | Foreign Policy
"But filtered through the ideology of the far-right National Front, her three pillars for a French foreign policy — independence, identity, and order — yield something new and very different for France and its partners. Le Pen explicitly rejects the notion of a Western camp to which France should belong, or of a universal model that the West should impose on the rest of the world. She insists that she is the only 'realist' in the presidential race — that is, she alone seeks to promote French interests as opposed to the 'delusional' politically correct visions of previous governments on issues such as Turkey's bid to join the European Union, free trade, or humanitarian intervention in the Middle East. In terms similar to Trump, she advocates a foreign policy for the common man against the betrayals of an elite class that cares little for the 'real' France."
* * *
The Trouble with Macron
Cole Stangler | Dissent Magazine
"Macron wants to roll back state intervention in the economy, cut public-sector jobs, and reduce taxes on business and the ultra-rich. He wants to deepen employer-friendly labor reforms. And he backs the current direction of the European Union, viciously hostile to public investment across the continent. All in all, it's a program nearly guaranteed to aggravate the problems at the heart of France's political crisis: unemployment, inequality, and poverty. These are the same forces driving growing numbers of French people to withdraw from politics altogether—or worse yet, cast ballots for the National Front."
* * *
Why Somali Piracy Is Staging a Comeback
The Economist
"Attacks had slumped in large part thanks to beefed-up security measures. Rocketing insurance premiums meant shipping companies were forced to invest in armed guards, and to chart longer, safer routes far from the Somali coast. Since armed guards first started crewing ships as protection against Somali pirates, none of their charges have been successfully hijacked. But smaller vessels keen to cut costs have grown complacent in recent months. The Comoros-flagged Aris 13 was sailing close to the shore, and slow enough to attract attention. There were no armed guards on board. There were also fewer international naval patrols in the area than there had been."
We want to hear what you think about this article. Submit a letter to the editor or write to letters@theatlantic.com.