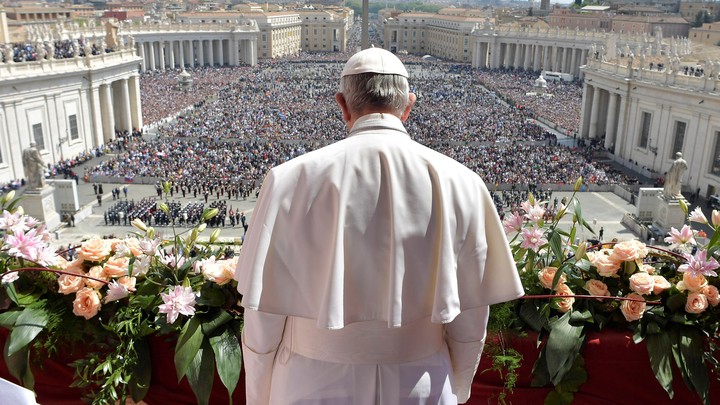 As every good populist knows, you can't run a revolution without enemies. Otherwise, you might have to admit people are mad at you for a good reason. Donald Trump, for example, has pegged protests on his predecessor's people. "I think that President Obama's behind it because his people are certainly behind it," Trump told Fox News in February. But Trump is hardly alone in finding shadowy forces meddling with his agenda. Here's who the world's leaders are blaming for their problems these days.
Ratings agencies. South Africans have been up in arms in recent weeks after President Jacob Zuma took what was seen as a politically motivated decision to consolidate political power within his Cabinet by removing an old hand as finance minister, replacing him with an official with little finance experience. Massive protests have broken out, triggered in part by the decision of ratings agencies to reduce South Africa's bond ratings to junk status based on the Cabinet shuffle, thereby raising the country's borrowing costs. The government has responded by blaming the problems on the ratings agencies themselves. Nomvula Mokonyane, a minister in his government, claimed the agencies were stirring up trouble: "These junk ratings have nothing to do with financial ratings. It's political ratings."
George Soros. The Hungarian billionaire is a popular punching bag for the world's nationalists, but he is nowhere more officially reviled than in Hungary. The government of Prime Minister Viktor Orban has moved to shut down a university in Budapest funded by Soros, citing the malign influence of foreign NGOs. Orban has waxed poetic about Soros's supposed plans to influence Hungarian politics, saying in his annual address to the nation, "Large-bodied predators are swimming here in the waters. This is the trans-border empire of George Soros, with tons of money and international heavy artillery." But that's just the beginning of Soros's imagined influence. In court this week, the right-wing conspiracist Alex Jones blamed Soros for making his marijuana too strong.
Western crusaders. President Recep Tayyip Erdogan has won one of the most important battles of his political life, but it doesn't seem to have made him any more secure about his place in Turkish politics. Voters backed a referendum to give him expanded presidential powers by a narrow margin in a proceeding that was challenged by external vote monitors. Erdogan, not one to miss the opportunity to cast himself as the victim, lashed out: "The crusader mentality in the West and its servants at home have attacked us." The nearly 49 percent of the population that didn't vote for the referendum may not be thrilled to hear themselves described as servants of the crusaders (namely, Christian Europe), but they're free to take their complaints to Erdogan's new 1,100 room presidential palace.
The U.S. State Department. Unable to challenge President Nicolas Maduro through legal means, Venezuela's opposition is taking to the streets. Maduro and his allies have sidelined the opposition-controlled legislature and refused to consider a recall petition against the unpopular president. But Maduro sees a sinister hand at work behind his opponents: that of the United States. "The State Department announces a coup d'etat in Venezuela," Maduro said this week. It apparently wasn't much of an attempt, because Maduro declared it defeated immediately after. For his part, Bolivian President Evo Morales sees another malevolent force at work, that of the Organization of American States, which he has dubbed "responsible for the violence."
The Catholic Church. Pope Francis has not been shy about calling on Europeans to resist populism, suggesting that efforts to weaken the EU could bring back the dangers of World War II. France's bishops have chimed in as well, writing in a pastoral message that "the endlessly repeated claim that France is in decline will end by eroding any personal and collective dynamism." Marine Le Pen, the leader of France's National Front and a prominent cheerleader of decline, takes this as a shot across the bow. This week, she accused the bishops of trying to alter the course of the French election, painting herself as the victim. "I don't get involved with what the Pope should say to his followers," she told a French newspaper. "I don't think religions should tell the French people how to vote."
Trump's Tweets. Last weekend, North Korea awoke reporters before dawn to assemble them before a massive parade of military hardware. And yet, its leaders claim, they are not the ones stirring up trouble on the Korean peninsula. To blame for the recent cycle of escalation is the Twitter account of the U.S. president, according to a North Korean foreign ministry official, who spoke to the AP. "Trump is always making provocations with his aggressive words," the official complained. If the North Koreans are concerned about aggressive words, let's hope they don't find out about Vice President Mike Pence's aggressive facial expressions.
We want to hear what you think about this article. Submit a letter to the editor or write to letters@theatlantic.com.
Matt Peterson
is the editor of The Masthead, the membership program at
The Atlantic
.