On a Road to Nowhere and Life Under the Stasi: The Week in Global-Affairs Writing
The highlights from seven days of reading about the world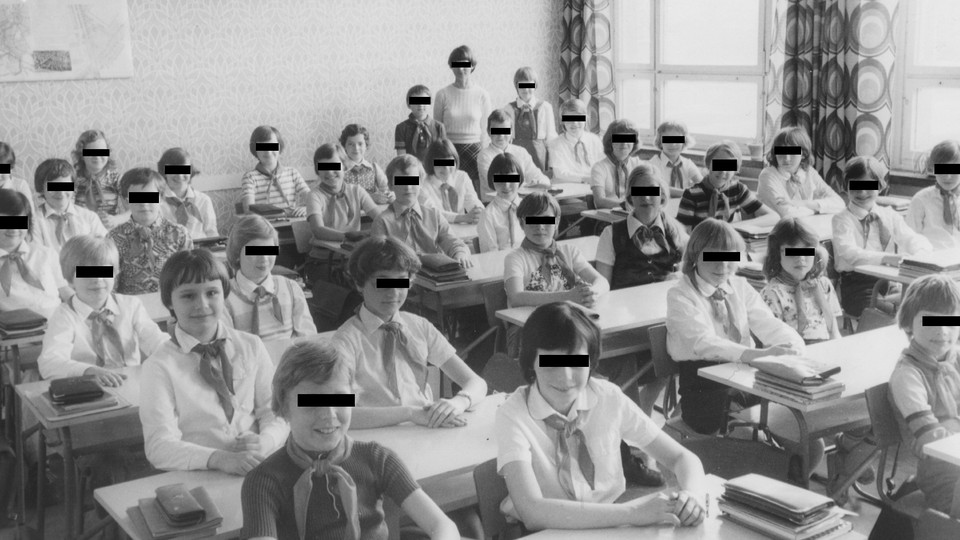 North Korea's Leader Is a Lot of Things—But Irrational Is Not One of Them
Anna Fifield | The Washington Post
"It's a relatively common view. World leaders, military chiefs and Hollywood have all painted him as an unhinged maniac.
But this is not just wrong, North Korea watchers and dictatorship experts say. It also risks dangerous miscalculation.
'North Korea has consistently been treated like a joke, but now the joke has nuclear weapons,' said John Park, director of the Korea Working Group at the Harvard Kennedy School. 'If you deem Kim Jong Un to be irrational, then you're implicitly underestimating him.'"
* * *
Chasing the Phantom
Garrett M. Graff | WIRED
"The news about the sanctions had broken overnight, so Werner, a researcher with the cybersecurity firm CrowdStrike, was still catching up on details. Following a link to an official statement, Werner saw that the White House had targeted a short parade's worth of Russian names and institutions—two intelligence agencies, four senior intelligence officials, 35 diplomats, three tech companies, two hackers. Most of the details were a blur. Then Werner stopped scrolling. His eyes locked on one name buried among the targets: Evgeniy Mikhailovich Bogachev.
Werner, as it happened, knew quite a bit about Evgeniy Bogachev. He knew in precise, technical detail how Bogachev had managed to loot and terrorize the world's financial systems with impunity for years. He knew what it was like to do battle with him.
But Werner had no idea what role Bogachev might have played in the US election hack. Bogachev wasn't like the other targets—he was a bank robber. Maybe the most prolific bank robber in the world. 'What on earth is he doing on this list?' Werner wondered."
* * *
Fleeing Boko Haram, Thousands Cling to a Road to Nowhere
Dionne Searcey and Adam Ferguson | The New York Times
"In parts of neighboring Nigeria, Boko Haram has suffered big losses. A military offensive has killed and captured fighters, invading their hide-outs in the forest. Hundreds of thousands of Nigerians are now going home to their villages—or in some cases, what's left of them.
But along Nigeria's blurry border with Niger, Boko Haram fighters are still raging. More than 200,000 people scattered by the violence have come seeking safety here in the Diffa region alone, with tens of thousands settling along National Route 1, a sleek, paved highway in a part of the country where roads are usually nothing more than skinny scratches in the sand."
* * *
This Is What It's Actually Like to Live in a Surveillance State
Otillia Steadman | Buzzfeed
"The documentary explores this paradox through the Stasi's own surveillance footage. At face value, the images are unremarkable, almost boring — men, women, and children going about their day-to-day existence. But they reveal obsessive and pervasive spying. 'You always had a feeling it existed, but you never really knew what was going on,' said Epperlein, recalling her childhood.
It was this uncertainty that gave the Stasi its power. The question of how many people worked for the Stasi is still unclear. An employee at the Stasi archive told BuzzFeed News that 'there is no simple answer.' However, documents show that by 1988 there were tens of thousands of Stasi employees and nearly 200,000 documented informants. That amounts to roughly one spy per 60 citizens, and research suggests that the numbers were much higher, with many more undocumented 'information providers' who spied on their coworkers, classmates, neighbors, or friends. You could never be sure if you were speaking in confidence, and for decades it effectively silenced political discussion. If you had something to say, 'you would go for a long walk in the woods,' said Epperlein, now in her fifties."
* * *
No, Trump's Plan to Fight ISIS Is Not the Same as Obama's
Joshua Keating | Slate
"The number of reported civilian fatalities from U.S. coalition airstrikes has jumped to 1,058 in March from 465 in December according to the monitoring site Airwars. While it's impossible to say that any one of these strikes would not have been ordered under Obama, the new directives should cause us to give the military and administration less of the benefit of the doubt. The New York Times last Friday cited an Iraqi special forces officer in Mosul as saying that there has been a "noticeable relaxing of the coalition's rules of engagement since President Trump took office."
* * *
Steve Bannon's Man in the Middle East
Katie Glueck | McClatchy
"On a Wednesday afternoon in March, Klein was found running Breitbart Jerusalem operations from his luxurious three-story apartment located, notably, not in Jerusalem but in Tel Aviv, the most liberal, cosmopolitan city in Israel. As storm clouds gathered over the Mediterranean, which was visible from his airy kitchen, Klein sipped a Diet Coke and alternated between expounding on the opportunities for Breitbart Jerusalem in the Trump era and tending to his dog, a black and white papillon named Uzi—for the gun.
'We have major influence right now politically,' said Klein, who also makes the 45-mile trek to Jerusalem multiple times a week to report."