Why Sweden Brought Back the Draft
Seven years after abolishing mandatory military service, the country is now responding to "the security change in our neighborhood."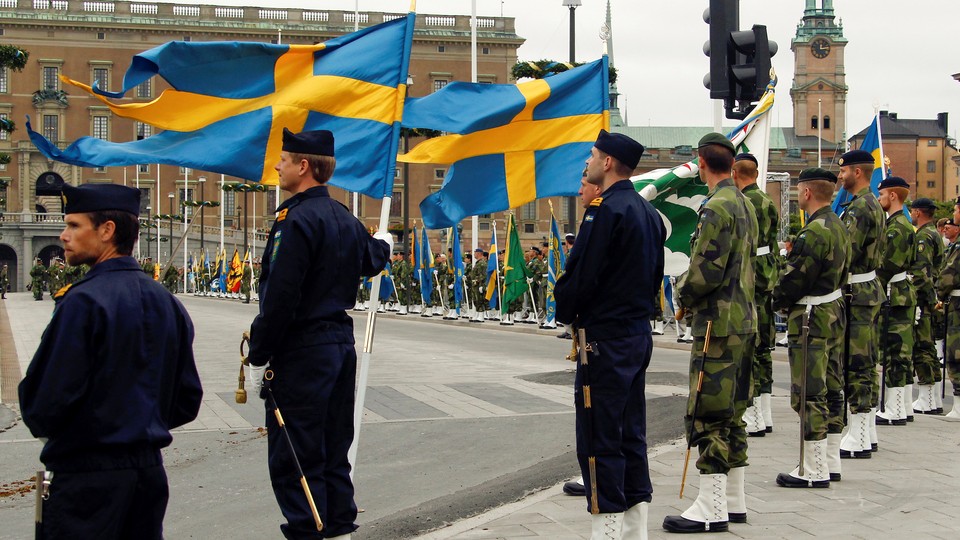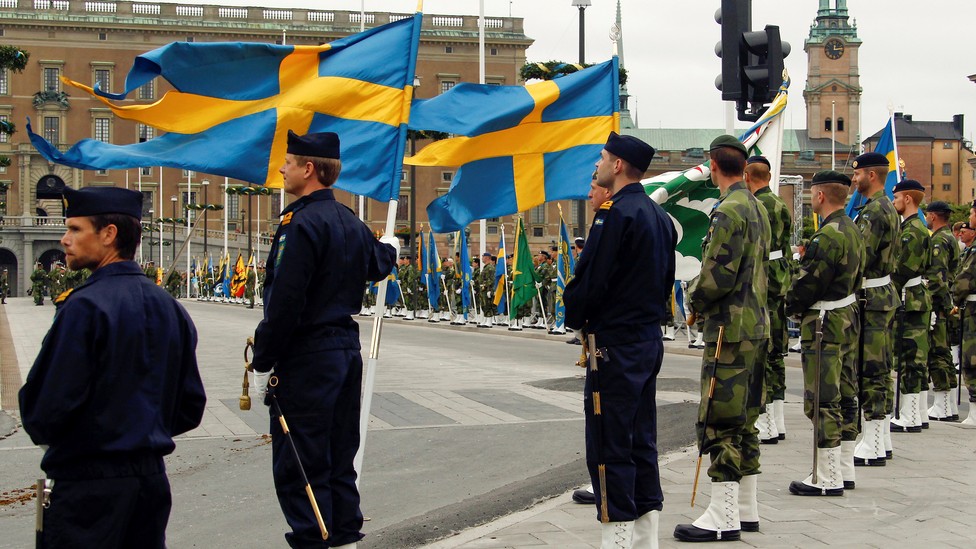 In 2010, Sweden ended a 109-year-old national tradition by abolishing its military draft. At the time, the decision seemed like an obvious one; only 5,000 soldiers were being conscripted into the army—a 10-percent sliver of the mandatory enlistment in Sweden during the height of the Cold War and the 1990s, when most European countries had compulsory service. "The obligatory military service had become both old-fashioned and ineffective," read an editorial in Sweden's paper of record at the time, effectively calling the move a belated acknowledgement of peacetime.
On Thursday, less than seven years later, Sweden formally announced it is bringing conscription back. "The re-activating of conscription is needed for military readiness," said Sweden's defense minister. While the country has struggled to find enough volunteer recruits since 2010, a spokesperson from Swedish defense ministry put the rationale a little more bluntly in an interview with the BBC: "The Russian illegal annexation of Crimea [in 2014], the conflict in Ukraine, and the increased military activity in our neighborhood are some of the reasons."
In recent years, Sweden has alleged breaches of its airspace by Russian fighter jets and aggressive Russian activity in the Baltic Sea. In 2015, Wilhelm Unge, the head of Sweden's intelligence agency Säpo, estimated that one-third of the diplomats working in the Russian embassy in Stockholm were spies. Following the publication of a similar report by Säpo last year, Sweden reportedly sustained a series of cyberattacks that it attributed to Russia.
In addition to the renascent conscription, regional hostilities are also having an effect on public opinion in Sweden. In 2014, a poll found that a majority of Swedes supported joining NATO for the first time ever. Two years earlier, that figure had been a paltry 17 percent. Meanwhile, military spending in the country, which dropped from 2.6 percent of the GDP in 1991 to 1.1 percent in 2015, went up 11 percent last year.
Sweden isn't the only country in northern Europe taking more defensive postures. After scrapping conscription in 2008, Lithuania, which is a NATO member, reinstituted the draft in 2015 for men in the 19-to-26 age group. (Facing a pro-Russian insurgency in the east, Ukraine also reintroduced conscription in 2014, just months after suspending it.) Unsurprisingly, Sweden's new conscription protocol will take some of its inspiration from neighboring Norway, which features one of few gender-neutral fighting forces in the world. Its first enlistment begins in July and will draw from a pool of men and women born in 1999.