The Next Wave of Questionable Referendums
If you thought 2016 was the year of suspenseful plebiscites, get ready for 2017.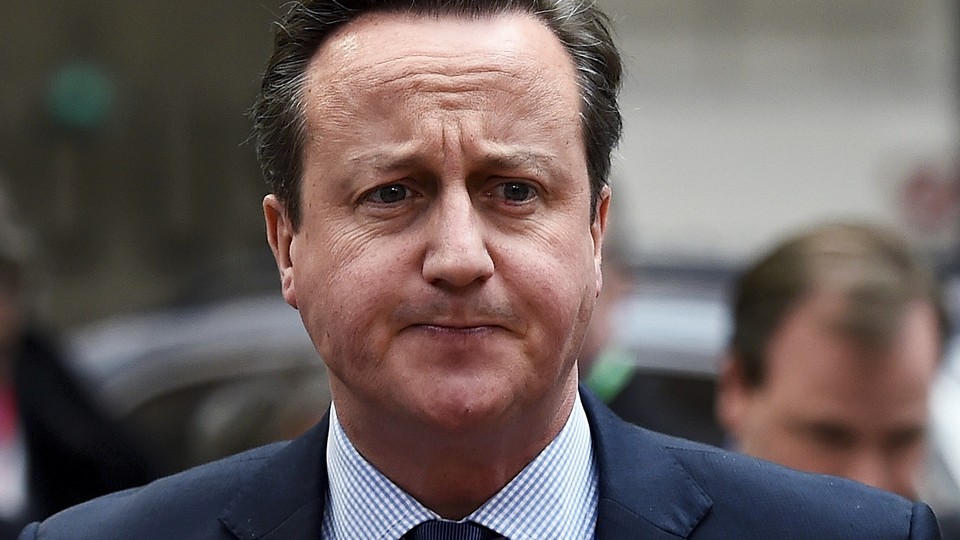 If you thought 2016 was the year of controversial referendums—Brexit, anyone?—strap in, because 2017 is going to be a bumpy ride. While the year will see some relatively straightforward votes, as on Turkey's proposed consolidation of power in the presidency, another series of pending plebiscites will push the borders of politics, legality, and prudence. Here are some of the alternative referendums worth watching.
Scotland, take two. The leader of the Scottish Parliament, Nicola Sturgeon, has seized the moment before the U.K. formally starts the process of exiting the European Union to push for a new Scottish independence referendum. Although Scots voted by double digits to remain a part of the U.K. in 2014, they also predominantly voted for the U.K. to remain part of the European Union last June, despite the overall result in favor of Brexit. Now Scotland is in a slow-speed, high-stakes game of chicken with the British Parliament in London over whether to hold a new vote, likely in 2018 or 2019. A Scottish referendum cannot legally proceed without assent from Prime Minister Theresa May's government, which for now she refuses to give. Why not? May's response, without a trace of irony, was to declare: "We should be working together, not pulling apart." Brussels might feel the same way.
The territory formerly known as Nagorno-Karabakh. While Scotland waits to find out when and if it will vote, authorities in the breakaway republic of Nagorno-Karabakh have gotten the year off to a roaring start. Last month, the territory, which violently separated from Azerbaijan in a war with Armenia in the early 1990s, held a referendum that was rejected by international observers. On the docket: reorganizing a government that is not recognized by any outside observers and changing the name of the territory. Assuming you're inclined to name it at all, which those opposed to its independence are not, then you're now free to call it the Republic of Artsakh.
The Luhansk lottery. Referendums have become a tool in Russia's new style of hybrid warfare. As Ukraine imposes an economic blockade of Russian-occupied territory, local separatists are signaling that they will vote for a closer relationship with Russia. Igor Plotnitsky, the head of the self-declared Luhansk People's Republic in occupied Eastern Ukraine, said last week that his country would "definitely" hold a referendum soon on whether to join Russia. The vote, if it happened, would be an echo of a series of 2014 referendums in the occupied areas that were seen as broadly illegitimate by other countries, including Russia. While those votes were to declare independence from Ukraine, this one would move for formal incorporation with Russia, giving Moscow yet another bargaining chip in its relationship with Ukraine. In which case: Congrats, Russia! You will have won the prize of paying for Luhansk's water, electricity, pensions, health system, and all other government services.
Catalonia can, too. Also closely watching the tensions among Scotland, London, and Brussels are the pro-independence leaders of Catalonia. The Spanish region has long been home to a secessionist movement, which in 2014 saw 80 percent of voters who turned out support an illegal and nonbinding referendum to create an independent Catalan state. That process did not sit well with national leaders in Spain, and the president of Catalonia at the time, Artur Mas, received a two-year ban from political office earlier this month. But Catalan separatists are undeterred. Citing the Scottish precedent, they are ignoring a court ruling and moving forward with plans for another referendum by the end of September. As in 2014, this vote will be ignored too.
South Ossetia. South Ossetia was de facto separated from Georgia as the result of the August 2008 war between Russia and Georgia. Only Russia, Venezuela, Nicaragua, and Nauru recognize South Ossetia's independence. Tuvalu recognized it in 2011, but shifted course in 2014 after the Russians grabbed Crimea, which must have been a little embarrassing for Russia. Now, the South Ossetians are planning to hold a referendum on April 9. The vote is being challenged not just by outsiders but by rival members of South Ossetia's political apparatus. April 9 is also the date of presidential elections, and holding the referendum at the same time violates an agreement between Leonid Tibilov, the de facto president, and Anatoly Bibilov, the speaker of the unrecognized parliament. Both are up for election and had agreed to hold the vote later. That was, of course, until Tibilov changed his mind and issued a decree on his opponent's birthday. At issue is another name change, to add the "State of Alania" to the designations for the territory, which is seen as a prelude to a move toward, you guessed it, joining Russia.
---
This article has been adapted from Matt Peterson's weekly newsletter for Eurasia Group, Signal.