Murder in Kiev
The death of the former Russian parliamentarian Denis Voronenkov is a remarkable end to a remarkable story.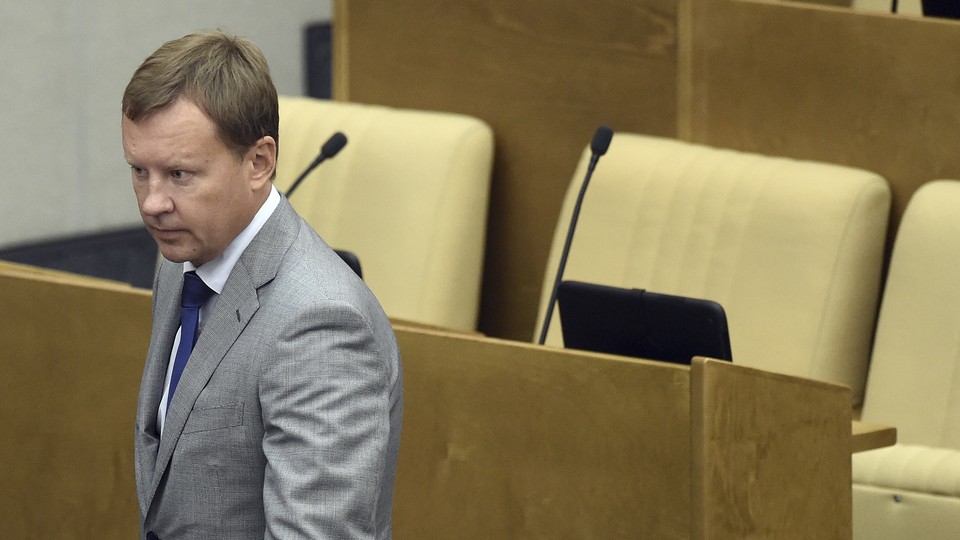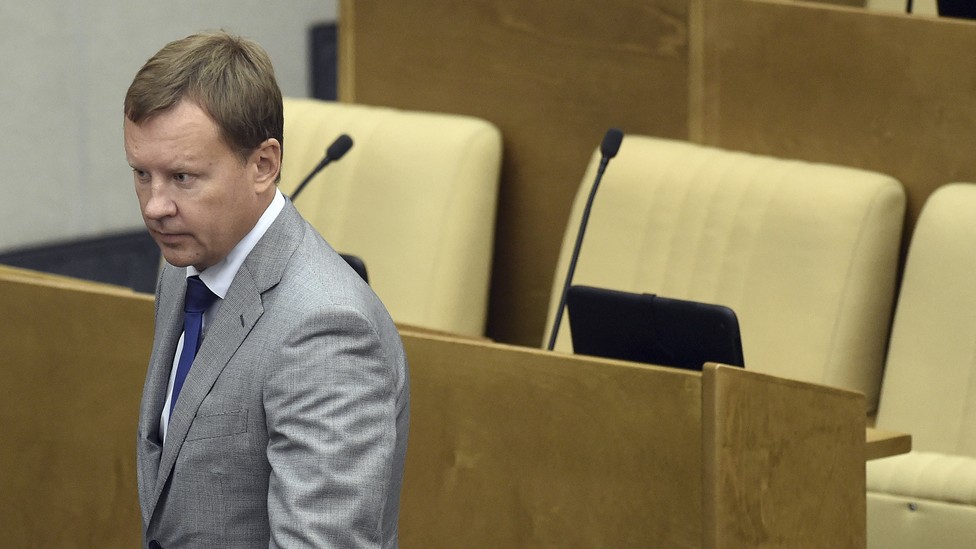 MOSCOW—As he was entering a ritzy Kiev hotel, a shower of bullets descended on former Russian parliament member Denis Voronenkov and his bodyguard, who returned fire, injuring the shooter. In a matter of minutes, Voronenkov lay dead in the street, photographers snapping pictures of his splayed and bloodied body, still in its expensive blue suit. The shooter has not been identified, but the Ukrainian president has accused the Kremlin of orchestrating the killing. If that proves true, the assassination would fit a pattern, and serve as a symbol of how far the Russian government seems to be willing to go to make its message unmistakably clear.
It was a remarkable dénouement to a remarkable story. Voronenkov was first elected to the Russian parliament, the Duma, in the controversial parliamentary elections of 2011. He represented the Russian Communist Party, a loyal, Kremlin-funded and largely moribund party that is part of the so-called "loyal opposition" in the Duma. He served only one five-year term, during which he pushed a law that banned foreigners from owning more than a quarter of a Russian media company. This forced the owners of some of the last bastions of the free press in Russia—like the business daily Vedomosti, a joint project of the Financial Times and Wall Street Journal—to sell their properties to local, and presumably more loyal owners. According to an excellent summary in Meduza,
Voronenkov was a defendant in at least two criminal cases. In 2014, the Investigation Committee, suspecting Voronenkov of being guilty of corporate raid, could not get the deputy deprived of parliamentary immunity despite its efforts. In the early 2000s, Voronenkov was investigated on accusations of bribery. In addition, entrepreneur Anna Atkin accused him of being involved in the murder of her business partner Andrei Burlakov.
He was also accused by Russian opposition leader Alexey Navalny of using ill-gotten wealth to buy extensive property and automotive holdings, which his parliamentary salary—Voronenkov had only ever worked in the Russian government—could scarcely have afforded him.
But this was all fine because Duma members get immunity from prosecution, which is why one of Voronenkov's colleagues was Andrey Lugovoy, who was accused by British authorities of poisoning former FSB colonel Alexander Litvinenko in London in 2006.* Which is ironic, because Voronenkov, like Litvinenko, died in the same way and for the same reason: killed abroad, where they had sought refuge after turning against the very system that had created them. They were traitors.
Litvinenko fled to London, where he proceeded to accuse Putin of having bombed several apartment buildings in Russia in 1999—and killing hundreds—in order to start a war in Chechnya and make himself popular as he inherited the throne from Boris Yeltsin.
In December, Voronenkov, accused of being party to a corporate raid, fled to Kiev, where he proceeded to criticize Putin for taking Crimea—even though Voronenkov had voted for its annexation while in the Parliament. (He claimed later that someone had voted using his MP's card without his knowledge.) He also said Russia had "lost its mind in a pseudo-patriotic frenzy" similar to that of Nazi Germany. But most importantly, he testified in a Ukrainian criminal case against former Ukrainian president Viktor Yanukovych, who had been ousted in the 2014 revolution. Shortly thereafter, he was given Ukrainian citizenship. After serving in the parliament of a country with whom Russia is now in its third year of an unofficial, but very hot war, Voronenkov sought refuge there, became its citizen, and publicly criticized his motherland.
And if Putin respects, however grudgingly, enemies, he does not abide traitors. When, in the summer of 2010, the so-called "Illegals"—10 Russian spies living deep under cover in the U.S.—were exchanged by the Obama administration for four alleged American spies in prison in Russia, Putin greeted the Illegals shortly after they had come home and been debriefed. He led them in singing his favorite song—"Where Does the Motherland Begin"—and afterward told the press that he had a word for the person who gave them up in the States. "I've already said that this is the result of treason, and traitors meet their end the same way they got their start, either by drinking themselves to death, or by using drugs, lying in a ditch," he said. "One of them recently met his end about the same way." A few months later, he was even sharper. "These are officers, you understand?" he said. "Someone betrayed his friends, his comrades in arms, people who put their lives on the altar of the fatherland. And then you get some animal who is willing to betrays people like this. How will he look into his children's eyes after this? Pig!"
It was a fate Voronenkov knew he was inviting. After his move, his wife Maksakova lost her opera job and was heavily criticized. In a recent TV interview that was played on loop on Ukrainian TV today, Vornenkov said, "The central Russian TV channels are already screaming: 'we need to exchange Voronenkov for [Ukrainian journalist Roman] Sushchenko [who was arrested in Russia and accused of being a Ukrainian spy], and if we can't, then kill him.'" The Kremlin has denied involvement in Voronenkov's assassination, saying talk of a "Russian footprint" was "absurd." While we won't know for a while who killed Voronenkov, two things are for sure: that the investigation and its results will become yet another political football in the vicious stand-off between Kiev and Moscow, and that Voronenkov met his end much like Putin said a man like him would, in a ditch, unable to look his son in the eye.
---
* This article originally misstated Alexander Litvinenko's first name as Andrey, and his position as a former KGB agent. We regret the error.