Remote-Control Terrorists and Butterfly Tattoos: The Week in Global-Affairs Writing
The highlights from seven days of reading about the world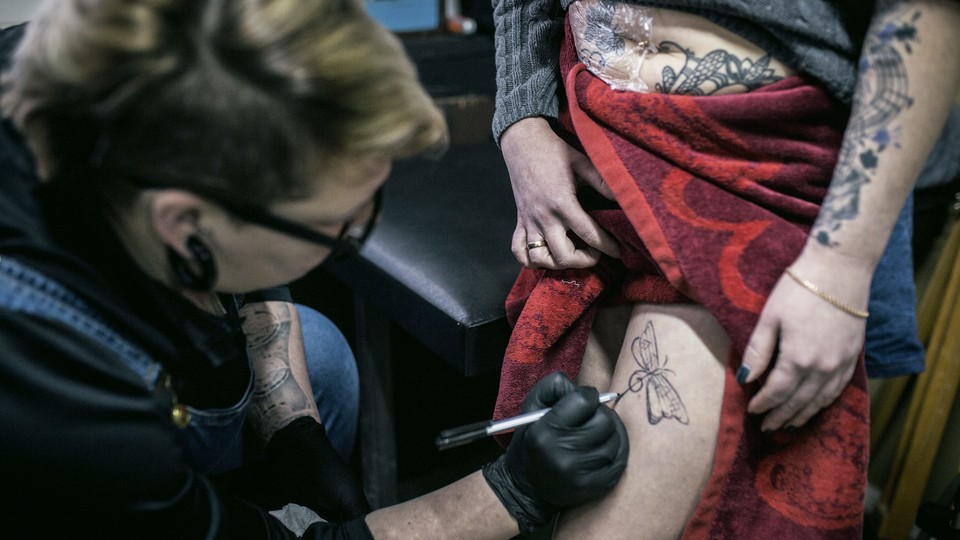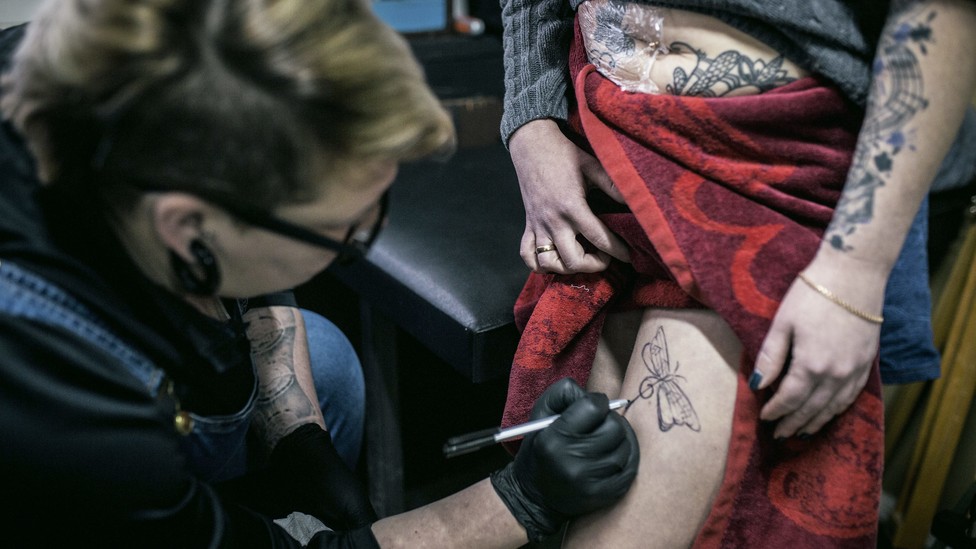 Murderous Manila: On the Night Shift
James Fenton | The New York Review of Books
"There are two chief kinds of carnage taking place here, these wet Manila nights. There is the 'buy-bust' operation, in which the targeted criminal attempts to buy some drugs, only to find that he is dealing with undercover police. He panics and reaches for a weapon, a pistol perhaps or a kind of homemade shotgun. Before he can use it (so the familiar script reads) the police shoot him dead. There have been around two thousand of these buy-bust killings since the war on drugs under President Rodrigo Duterte began at the start of July. The dead are both pushers and users. If you're a user, Duterte's wisdom has it, then you're also a pusher. And even if you aren't a pusher, the users of the drug in question, 'shabu' or crystal meth, very soon forfeit their claims to humanity. They lose their souls. The only thing to do with them is kill them."
* * *
A Pirate Podcast App Takes on Iran's Hardline Censors
Andy Greenberg | WIRED
"Today, Ghazinouri has found his own form of protest. He's one of the creators of an app that aims to bring the same contraband audio to modern Iran in a revamped form: the pirate podcast. Today he and his fellow activists and coders at the Berkeley-based, Iran-focused app developer IranCubator will launch RadiTo, an audio app for Android uniquely suited to the conditions of the country's internet. It navigates slow, expensive data connections, users who speak a variety of languages and dialects ignored by most podcast distributors, and trickiest of all, a draconian digital censorship regime. With RadiTo, the group hopes to evade that internet filtering and bring a rare stream of aural information about the outside world to the country's burgeoning smartphone culture."
* * *
Not 'Lone Wolves' After All: How ISIS Guides World's Terror Plots From Afar
Rukmini Callimachi | The New York Times
"As officials around the world have faced a confusing barrage of attacks dedicated to the Islamic State, cases like Mr. Yazdani's offer troubling examples of what counterterrorism experts are calling enabled or remote-controlled attacks: violence conceived and guided by operatives in areas controlled by the Islamic State whose only connection to the would-be attacker is the internet.
In the most basic enabled attacks, Islamic State handlers acted as confidants and coaches, coaxing recruits to embrace violence. In the Hyderabad plot, among the most involved found so far, the terrorist group reached deep into a country with strict gun laws to arrange for pistols and ammunition to be left in a bag swinging from the branches of a tree."
* * *
Detroit Pop-Up Dinner Series Protests Trump's Travel Ban 1 Dish at a Time
Serena Maria Daniels | NPR
"At a pop-up over the weekend, Heshmati's Peace Meal Kitchen filled a bar in Detroit's Eastern Market district with the herbaceous aroma of traditional ghormeh sabzi, a Persian beef stew with herbs and spinach.
Outside the door of the bar waited long lines of diners, all hungry to show their solidarity with immigrants affected by the executive order, which calls for restrictions on travelers from Iraq, Iran, Syria, Yemen, Sudan, Libya and Somalia. They feasted on sabze khordan, a salad of fresh herbs, radish and sheep feta served with fresh naan-e barbari, an Iranian flatbread, seer torshi, a side dish of aged pickled garlic, and other dishes."
* * *
Russian Tattoo Artist Turns Abuse Scars Into Butterflies
Verona Silchenko | AP
"Domestic violence is a long-standing problem in Russia. Police estimate that about 40 percent of all violent crimes take place within families. In a survey last month by the state-run Russian Public Opinion Research Center, 19 percent of respondents said 'it can be acceptable' to hit one's wife, husband or child 'in certain circumstances.'
Supporters of the new law insisted it does not encourage or sanction violence, but instead gives families a chance to reconcile after what the bill's co-author, Olga Batalina, described as an 'emotional conflict, without malice, without grave consequences.'
Zakhar's clients usually pick butterflies or floral designs to cover the visible signs of abuse. The clients confide in the artist, sharing the horrors of relationships that went from bad to violent to vicious. Turning the scars into something of their own choosing boosts the women's self-esteem and helps them gain new perspectives on the trauma, Zakhar said."
* * *
The New Underground Railroad
Jason Markusoff | Maclean's
"The duo's frostbite was a tragic cap to a surprisingly busy year for unanticipated refugees sneaking into Canada via Emerson. The RCMP intercepted 470 refugee claimants crossing near the border post last year—more than in the three previous years combined. They're intercepted rather than 'caught' because they want the police to bring them to the Canada Customs office to make their refugee claims, something current rules don't let them do by coming in Canada's front door.
The pace of this exodus to Canada spiked in October and November, before Trump became President—58 and 60 migrants skirted the border by Emerson in those respective months, almost what authorities used to get in a full year. The crossers tend to increase in spring. But at Welcome Place, the Winnipeg agency mandated to aid claimants with paperwork and support, staff are already pushed to the limit. They rely on donations for these services, and generosity isn't so forthcoming when there's chatter of 'illegal' border crossings, executive director Rita Chahal says."