'We Have a Problem': John Kerry on Making Policy by Twitter
The outgoing secretary of state takes a veiled swipe at the incoming president.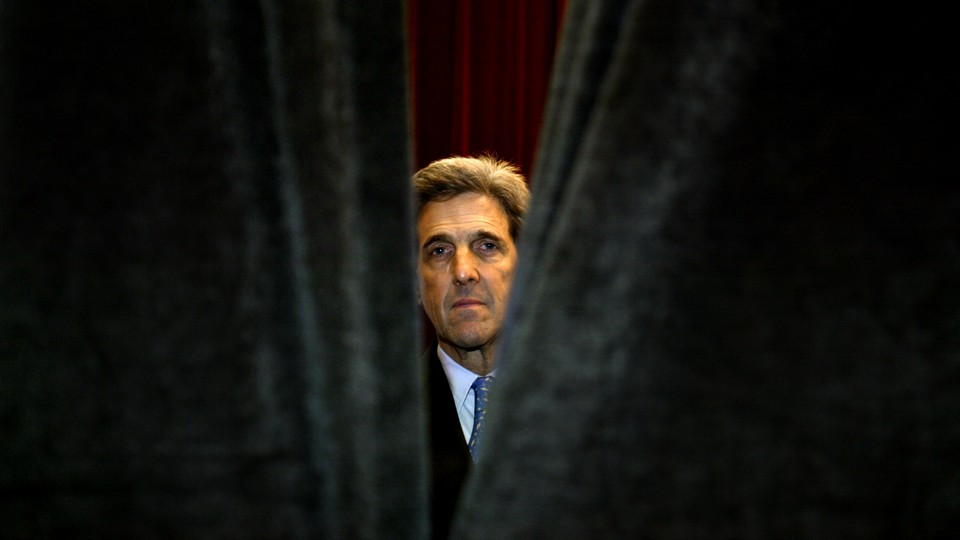 In one of his last public appearances as U.S. secretary of state, John Kerry seemed to take several subtle swipes at the man who will soon be sworn into office as the 45th president of the United States of America. "If policy is going to be made in 140 characters on Twitter, and every reasonable measurement of accountability is being bypassed, and people don't care about it, we have a problem," Kerry said during a conference at the U.S. Institute of Peace, in an apparent reference to Donald Trump.
"One of the greatest challenges we all face right now, not just America but every country in the world, is we're living in a factless political environment," Kerry said, noting, as an example of the lack of substance in U.S. political discourse, that no question about climate change was asked at any of the presidential debates during the 2016 campaign.
"We're all going to have to figure out how we are going to restore a measure of accountability to our system," Kerry added. "We have a lot of reckoning to do in our country in the next days and months, and I can assure you that when I'm out of this office, I'm going to spend time, along with a lot of others, trying to focus on it."
A couple years ago, Kerry warned that authoritarian politics was spreading in Eastern and Central Europe. Now he implied that Americans too should be concerned. "Every country in the world better stop and start worrying about authoritarian populism," Kerry said. "There's a long, well-defined history of what happens when you have economic fear and pressure, and a level of exploitation of those fears, coupled with sectarian or ethnic exploitation, and a kind of simplistic, sloganeering politics."
When PBS's Judy Woodruff asked Kerry how the transition process with the incoming Trump administration was going, Kerry was more blunt, refuting Trump's occasional reports of a seamless transition. "It's going pretty smoothly because there's not an enormous amount of it," he said. "There are some people who have been in the [State Department] building for a period of time, but quite candidly there has not been a lot of high-level exchange at this point in time."
"I'm still expecting to meet with my successor at some point in the near term," he added, with 10 days to go before Trump's inauguration.