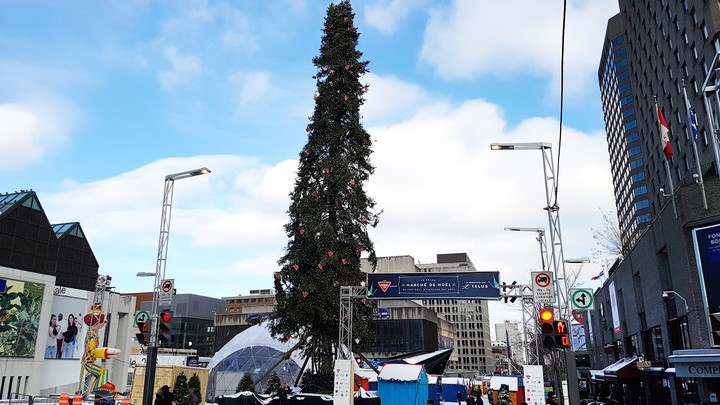 ISIS Thinks It Has a Winning Plan to Spread Terror in Germany
Mitch Prothero | Buzzfeed
"Analysts believe attacks and attempts against Germany have been less sophisticated and deadly than in places like France and Belgium because there are fewer developed logistics networks for the small number of ISIS operatives that may have slipped into the country for attacks and a general unwillingness among refugees to tolerate activities that threaten their ability to stay in Europe.
'With a few exceptions, the Germans lack the large, traditional jihadist networks of radicalization and experience that you see in Belgium and France, and to a lesser extent in the UK,' a Belgian counterterrorism official, who asked to remain anonymous because they weren't allowed to speak to media, said two months before Monday's attack. 'Some of these networks were established as much as 20 years ago and include people with extensive local knowledge, family, and social connections as well as military training or even criminal histories.'"
* * *
Napping in Public? In Japan, That's a Sign of Diligence
Bryant Rosseau | The New York Times
"In most countries, sleeping on the job isn't just frowned upon, it may get you fired.
But in Japan, napping in the office is common and culturally accepted. And in fact, it is often seen as a subtle sign of diligence: You must be working yourself to exhaustion.
The word for it is 'inemuri.' It is often translated as 'sleeping on duty,' but Dr. Brigitte Steger, a senior lecturer in Japanese studies at Downing College, Cambridge, who has written a book on the topic, says it would be more accurate to render it as 'sleeping while present.'"
* * *
OxyContin Goes Global—"We're Only Just Getting Started"
Harriet Ryan, Lisa Girion, and Scott Glover | Los Angeles Times
"Prescriptions for OxyContin have fallen nearly 40% since 2010, meaning billions in lost revenue for its Connecticut manufacturer, Purdue Pharma.
So the company's owners, the Sackler family, are pursuing a new strategy: Put the painkiller that set off the U.S. opioid crisis into medicine cabinets around the world.
A network of international companies owned by the family is moving rapidly into Latin America, Asia, the Middle East, Africa and other regions, and pushing for broad use of painkillers in places ill-prepared to deal with the ravages of opioid abuse and addiction."
* * *
In Poland, a Window on What Happens When Populists Come to Power
Anthony Faiola | The Washington Post
"The Law and Justice Party rode to power on a pledge to drain the swamp of Polish politics and roll back the legacy of the previous administration. One year later, its patriotic revolution, the party proclaims, has cleaned house and brought God and country back to Poland.
Opponents, however, see the birth of a neo-Dark Age—one that, as President-elect Donald Trump prepares to move into the White House, is a harbinger of the power of populism to upend a Western society. In merely a year, critics say, the nationalists have transformed Poland into a surreal and insular place—one where state-sponsored conspiracy theories and de facto propaganda distract the public as democracy erodes."
* * *
Why Montreal Has a Charlie Brown Christmas Tree
Andrea Crossan | PRI's The World
"A small tree delivery company in Montreal wanted to put up a festive tree that would be the largest in Canada.
But the tree that was chosen had to be hauled on a flatbed truck from southern Ontario. And it didn't hold up well on that journey.
Branches fell off along the way, and now it's become the subject of ridicule on social media."
* * *
Could Mikhail Gorbachev Have Saved the Soviet Union?
Chris Miller | Foreign Policy
"Amid the thousands of protesters who assembled on China's Tiananmen Square in May 1989, just weeks before the Chinese government sent troops to crush the demonstrations, one person held a placard that declared: 'We Salute the Ambassador of Democracy.' The envoy that this protester saluted was neither an activist nor a dissident nor from a country renowned for human rights advocacy. It was Mikhail Gorbachev, the general secretary of the Communist Party of the Soviet Union, who had arrived in Beijing on May 15, 1989, two weeks before the Chinese leadership's fateful decision to send in troops. The type of democracy he offered was not Western-style liberal capitalism but market socialism. Chinese students took trains from far-flung provinces just to see him. Gorbachev inspired China's protesters on Tiananmen Square because the Soviet leader's struggle to refashion the Soviet Union's centrally planned economy and authoritarian political system mirrored their efforts in China. Reformers in both countries, protesters believed, were fighting similar battles."
We want to hear what you think about this article. Submit a letter to the editor or write to letters@theatlantic.com.