Ranked: World Leaders Who Have Overstayed Their Welcome
As America gets ready for a presidential transition, a look at places where peaceful transfer of power is overdue.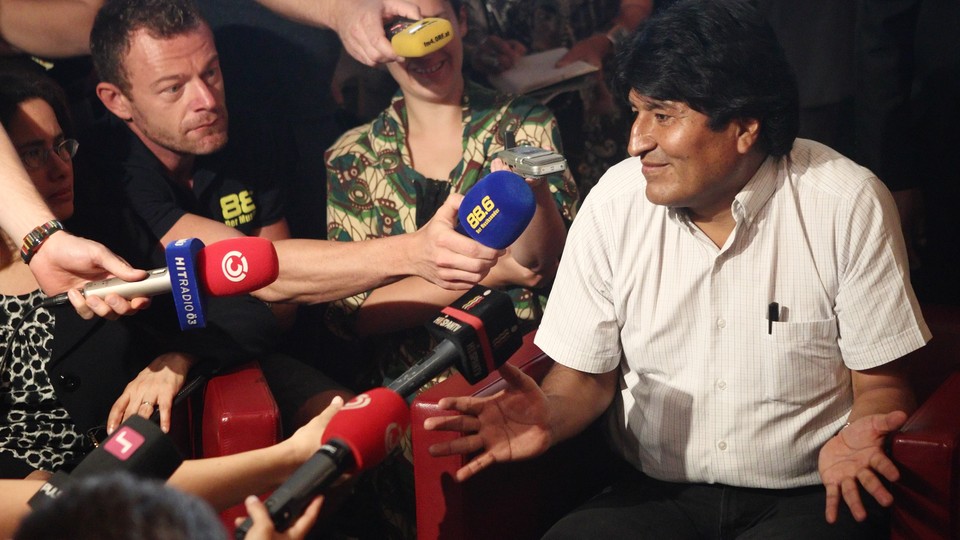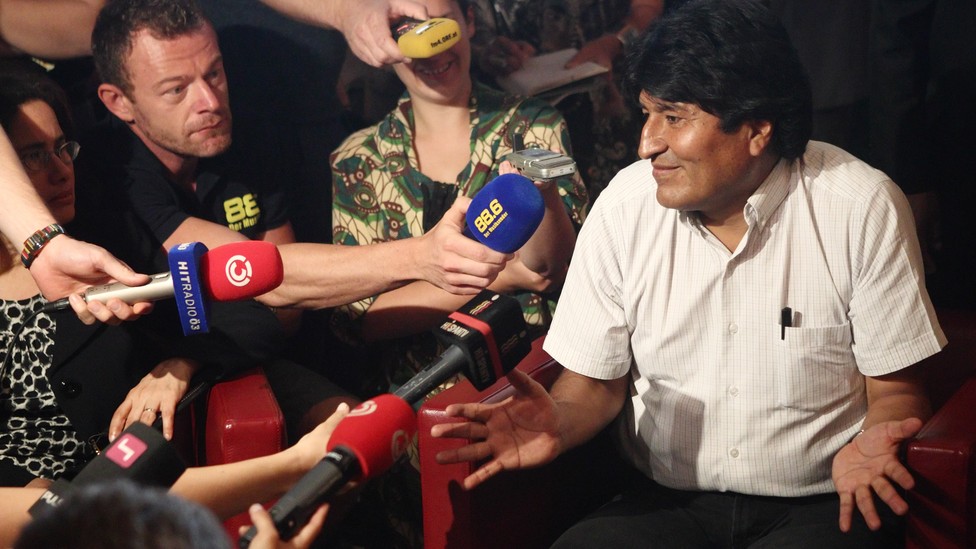 For all the uncertainty around Donald Trump's election, one thing is clear: On January 20, 2017, Barack Obama will pass the baton to his successor. Jokes aside, Obama has never raised the prospect of extending his term. But around the world, if there is one place that democratic norms start to slide in crisis, it's in using the power of the incumbency to hang on in office. Here are six countries with leaders who, despite popular opinion, have fudged democratic norms to stay in office.
6. Bolivia. Evo Morales was one of the earliest victims of 2016's referendum fever. A vote to change the constitution to allow him to serve another term as president failed back in February. Now, Morales has seen the error of his ways: He's decided to simply run again anyway, regardless of the term limits. His supporters say they'll find a legal loophole for him, and no one should be surprised. Although the official limit is two terms, Morales is already on his third, having persuaded the Constitutional Court that an earlier round of constitutional changes mean he's technically ruling a different country.
5. Malaysia. Prime Minister Najib Razak has taken one of America's greatest political traditions—gerrymandering—and applied it with gusto at home. Elections in 2013 saw his party lose the popular vote but still hang on to parliament by careful selection of voting districts. And despite corruption allegations that would make Donald Trump blush, Najib has managed to stay one step ahead of the opposition. Anwar Ibrahim, a former ally turned opposition leader, just lost his final appeal against a conviction that prohibits him from holding office. Another opponent, Matathir Mohamad, a former prime minister and a towering political figure, has joined a movement against Najib, but it has not yet found a way to overcome the advantages of incumbency. Malaysian politics remain lively, but so far, despite poor polling and the taint of scandal, Najib has found a way to stay on top.
4. Gambia. Yahya Jammeh, who once declared he would rule for a billion years, stunned observers earlier this month when he conceded defeat in presidential elections 999,999,978 years early. And then, with the fickleness befitting an autocrat who monograms his names on his fleet of Bentleys, he changed his mind, backtracking on his public concession to his opponent for the presidency, Adama Barrow. Jammeh and Barrow are now essentially playing chicken, with the old president refusing to leave and the new one going ahead with plans for a January inauguration.
3. Iraq's Kurdistan Regional Government. Iraq's autonomous Kurdish region is an oasis of stability but not exactly a paragon of democracy. Massoud Barzani's term as president officially ended in 2013, and a subsequent two-year extension of his mandate has come and gone. The lapse is in part because the KRG's ruling party has blocked opposing lawmakers from entering government offices. The regional parliament hasn't met since October 2015. Barzani has acknowledged the issue, promising to step down, just as soon as Kurdistan becomes an independent country. That could take a while, and in the meantime, Barzani may have a powerful new friend in Washington: Rex Tillerson, Trump's nominee for secretary of state. One of the signature achievements of Rex Tillerson, Trump's nominee for U.S. secretary of state, was doing a deal personally with Barzani.
2. Democratic Republic of Congo. The DRC has never had a peaceful transition of power, and it's not about to start now. Joseph Kabila became president at 29. Now 45, he apparently sees little reason to leave the only serious job he's ever had. Elections due for November have been delayed, and protests have been met with violence. Kabila's term officially ended this week, although he was granted an extension until the next round of elections—floated for April 2018, but this isn't yet set in stone—in a somewhat questionable judicial ruling. In the meantime, his power move was to form a "transitional government," following negotiations with part of the opposition, five minutes before midnight on the day his term ended.
1. Venezuela. Bestowed legitimacy by the late Hugo Chavez, who reportedly guides his successor from beyond the grave, President Nicolas Maduro has overseen the collapse of the country's economic and health infrastructure. The government is winning a political war of attrition against its democratic opponents, who have attempted to launch a recall petition against Maduro, only to be stymied by loyalists on the country's electoral commission. Even Vatican involvement isn't making a dent. A high-profile meeting with Pope Francis has led only to more dialogue between opposition and government, which favors the party in power. Divine intervention may be required if Maduro is to leave office early.
---
This article has been adapted from Matt Peterson's weekly newsletter for Eurasia Group, Signal.